PeaceHealth picket | SAG-AFTRA talks break down | Chaka Bomb
Thursday, October 12, 2023
---
LOCAL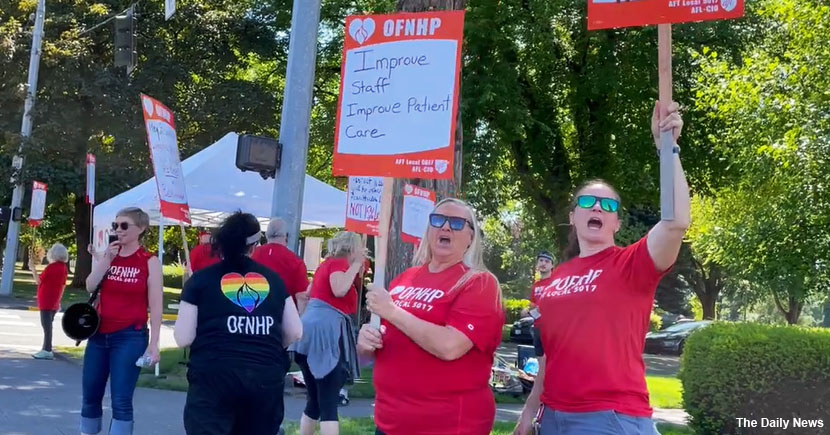 ► From the (Longview) Daily News — PeaceHealth lab professionals picket in Longview after vote to authorize strike — A brief but heavy downpour didn't prevent lab professional Leila Johnson from picketing Monday evening outside PeaceHealth's Longview hospital with about seven others. Johnson stood with a sign that read "Safe Staffing." That's what the lab professionals are fighting for, she said; not just any amount of employees on a shift, but the number needed to ensure workers can take breaks and the work — often needed in a rush for the emergency department — can be finished on time.
The Stand (Oct. 11) — 1,300 PeaceHealth Southwest workers vote to strike
► From the (Everett) Herald — 'We work just as hard': Everett paraeducators rally for fair wages — Paraeducators, wearing their unions' purple and blue (PSE and SEIU 925), lined the perimeter of the Everett Public Schools offices Tuesday to call for livable wages. Dozens of workers — paraprofessionals, nutritionists, IT workers and facilities staff — rallied before Tuesday's school board meeting, saying their income isn't enough to make ends meet.
► From KUOW — 'Please don't break our hearts,' Seattle parents, teachers protest widespread classroom shuffles — Seattle parents and teachers flooded a school board meeting Wednesday night to protest recent class size adjustments at about half of the district's schools. The move, announced last week, means some students and teachers will be moved to new classrooms, while other students may end up in a larger "split classroom" that combines two grades.
► From KIRO — Subway restaurants accused of minimum wage, overtime violations in Burien, Renton, SeaTac, Tukwila — An investigation into several Subway restaurants by the U.S. Department of Labor found the four locations were in violation of minimum wage, overtime, and tip pool regulations. The investigation recovered a total of $75,000 for workers employed by JRKT Enterprises LLC and its leader Taran Singh who operated the restaurants under different corporate names.
► From the Stranger — Instacart wants to use you to deny app-based workers their rights (by Lisa Herbold) — You might have noticed that you got something extra from the app recently — some misinformation from the company asking you to contact city council members. The real story is that they are hoping to use you to undermine new laws Seattle passed to protect their workers.
---
THIS WASHINGTON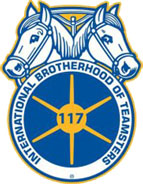 ► From the union-busting Columbian — Larch Corrections Center layoffs postponed for a few more days; next step is the appeals court — A Washington Court of Appeals commissioner Tuesday granted a union's request to postpone layoffs at Larch Corrections Center until at least Oct. 16. Teamsters Local 117 is asking the appeals court to review a Clark County Superior Court judge's denial of its preliminary injunction that would have delayed the closure of the minimum-security prison until arbitration could be completed.
► From the Seattle Times — Months after WA employers required to share pay info, a flood of lawsuits — Dozens of Washington state employers are facing proposed class action lawsuits accusing them of failing to disclose salary information on job postings, in violation of a new state regulation that went into effect in January.
---
THAT WASHINGTON
► From the AP — Social Security benefits will increase by 3.2% in 2024 as inflation moderates — Millions of Social Security recipients will get a 3.2% increase in their benefits in 2024, far less than this year's historic boost and reflecting moderating consumer prices. The cost-of-living adjustment, or COLA, means the average recipient will receive more than $50 more every month beginning in January, the SSA said Thursday. The AARP estimated that increase at $59 per month.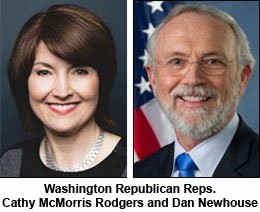 ► From the Washington Post — Republicans fail to coalesce around speaker choice, leaving House in limbo — House Republicans were on the verge of open revolt Wednesday after the ideologically fractious conference failed to coalesce around a speaker nominee, leaving the chamber rudderless and leaderless for an eighth day. The inability of House Republicans to agree on who will lead them has left the chamber in an effective standstill since Rep. Kevin McCarthy (R-Calif.) was ousted as speaker, unable to consider any legislation to aid Israel in its war against Hamas or pass any appropriation bills to avoid a potential government shutdown in mid-November. Neither issue produced enough urgency for Republicans to quickly elect a speaker as many had hoped, again highlighting the conference's deep divisions.
► From the NY Times — Republicans choose a new speaker nominee, then quickly undercut him — Multiple lawmakers refused to honor their party's internal selection of Rep. Steve Scalise (R-Louisiana), continuing the chaos over the speakership with no end in sight.
EDITOR'S NOTE — Reps. McMorris Rodgers and Newhouse say they support Scalise over Trump's pick, the wrestling coach sex-abuse scandal guy.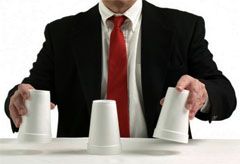 ► From the AP — IRS says Microsoft may owe more than $29 billion in back taxes; Microsoft disagrees — That figure, which Microsoft disputes, stems from a long-running IRS probe into how Microsoft allocated its profits among countries and jurisdictions in the years 2004 to 2013. Critics of that practice, known as transfer pricing, argue that companies frequently use it to minimize their tax burden by reporting lower profits in high-tax countries and higher profits in lower-tax jurisdictions.
► From HuffPost — Supreme Court conservatives seem likely to accept South Carolina's racial gerrymander — The conservative justices appeared ready to side with the state, which argued that changes to the district were made solely to entrench a Republican political advantage, not by relying on race.
---
NATIONAL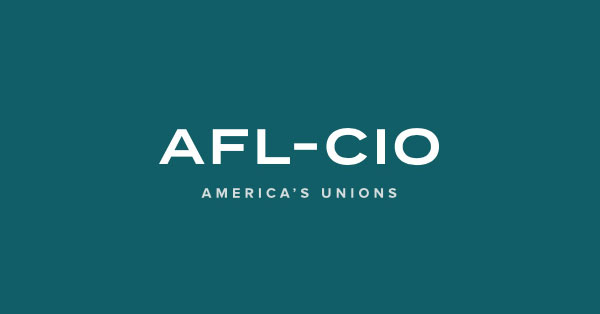 ► From the AFL-CIO — AFL-CIO statement on the situation in Israel
"There can be no justification for the unspeakable atrocities and carnage carried out by Hamas against Israelis over the past several days. The labor movement condemns and stands resolute against all terrorism, and we are concerned about the emerging humanitarian crisis that is affecting Palestinians in Gaza and throughout the region. We call for a swift resolution to the current conflict to end the bloodshed of innocent civilians, and to promote a just and long-lasting peace between Israelis and Palestinians."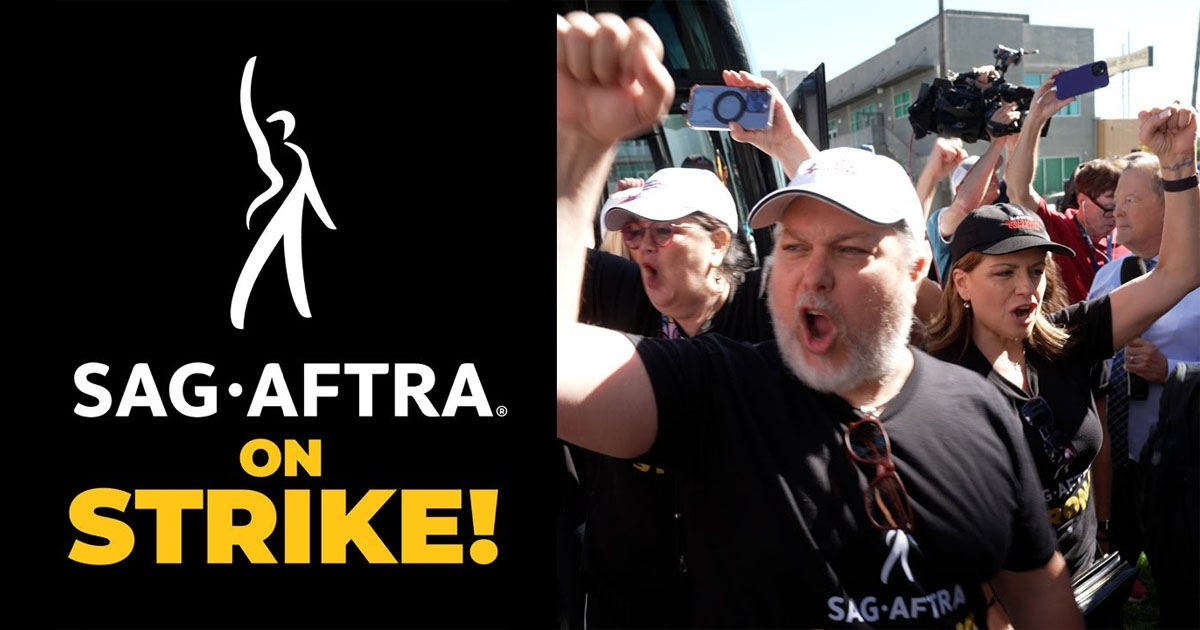 ► From the LA Times — SAG-AFTRA, studio negotiations break down. Gap 'too great,' AMPTP says — Talks between actors union SAG-AFTRA and Hollywood studios broke down Wednesday, with the entertainment companies saying negotiations on a new contract have been suspended. The Alliance of Motion Picture and Television Producers, which represents the major studios in labor dealings, said the talks had been called off because the sides remained too divided. Sources said talks had hit a snag over key issues including the union's demand that cast members receive a share of the revenue generated by streaming shows.
► From Variety — SAG-AFTRA alleges 'bully tactics' as studios suspend negotiations — SAG-AFTRA's statement from its negotiating committee:
"We have negotiated with them in good faith, despite the fact that last week they presented an offer that was, shockingly, worth less than they proposed before the strike began. These companies refuse to protect performers from being replaced by AI, they refuse to increase your wages to keep up with inflation, and they refuse to share a tiny portion of the immense revenue YOUR work generates for them."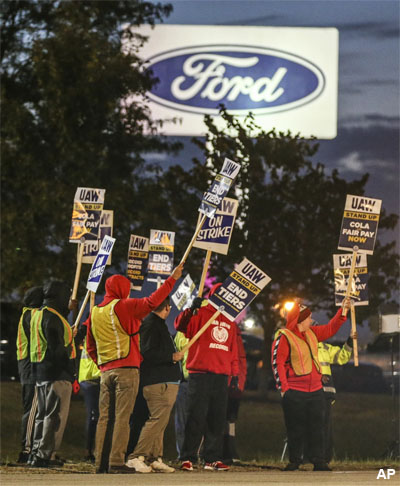 ► From the AP — Auto workers escalate strike, walking out at Ford's largest factory and threatening Stellantis — In a surprise move Wednesday night, 8,700 members left their jobs at Ford's Kentucky truck plant in Louisville. And Thursday morning, union President Shawn Fain hinted at further action against Stellantis. "Here's to hoping talks at Stellantis today are more productive than Ford yesterday," Fain wrote on X, formerly Twitter, without saying what might happen.
► From Reuters — Surprise UAW strike at Ford raises stakes for Detroit Three — The UAW snap strike on Wednesday at Ford's largest and most profitable factory is raising pressure on Stellantis NV and GM as negotiators will resume contract talks on Thursday.
► From Nevada Public Radio — Thousands of Culinary Union members to picket on Las Vegas Strip on Thursday — For the first time in nearly two decades, thousands of hospitality workers will picket on the Las Vegas Strip as negotiations continue for a new 5-year union contract.
---
T.G.I.T.
► The Entire Staff of The Stand is off tomorrow, so today we present one of our daughter's all-time favorite bands, Bombay Bicycle Club. These English indie rockers have a new album coming out next week featuring a surprise guest that was just revealed: Chaka Khan! You can check out their collab here, but since we prefer live performances at The Stand, here's the band performing the single from their last album released three years ago. Enjoy!
---
The Stand posts links to Washington state and national news of interest every weekday morning by 10 a.m.
WASHINGTON IS A UNION STATE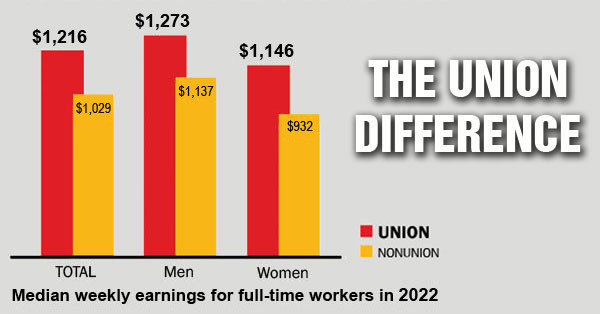 CHECK OUT THE UNION DIFFERENCE in Washington state: higher wages, affordable health and dental care, job and retirement security.
FIND OUT HOW TO JOIN TOGETHER with your co-workers to negotiate for better working conditions and respect on the job. Or go ahead and contact a union organizer today!