ILWU-EGT deal, Ideological Twister, Race of the 1%…
---
ILWU-EGT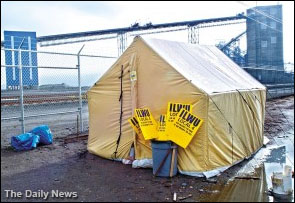 ► In today's (Longview) Daily News — ILWU, EGT reach tentative deal in Longview labor dispute— Union dock workers and EGT Development Monday reached a tentative agreement to end their year-long labor dispute at the Port of Longview under a cease-fire negotiated by Gov. Gregoire. The longshore union's share of the 25 to 35 jobs at the terminal still be must be worked out, and a labor contract must still be ratified by union membership, union officials said. However, the union agreed to withdraw its pickets and bargain. The fate of IUOE Local 701 workers, who EGT hired through a contractor to avoid a contract with ILWU, is unclear.
► In today's (Longview) Daily News — Local leaders' reaction to EGT-ILWU deal? In a word, relief— The news also likely will cancel a large Occupy protest planned in Longview for whenever the first grain freighter arrived — but only if the local union accepts the settlement. Occupy members noted while the settlement is a good sign, there is no permanent contract yet.
---
STATE GOVERNMENT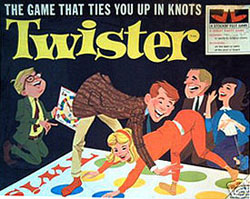 ► In The Columbian — 'Buy American' to help create jobs in the U.S. (Don Brunell column) — "Buy American" is not anti-trade, it is about consumer choice.  When consumers make decisions based solely on price, cheap foreign producers benefit. On the other hand, if we choose quality American products and materials, Americans benefit. Other nations ultimately lose market share, forcing them to step up their game, as well.
EDITOR'S NOTE — Hear, hear! But unfortunately, the president of the Association of Washington Business is compelled to perform some Ideological Twister, by also claiming that the Buy American concept has been "hijacked by protectionist interests." You know, the unions. Well, if governments are compelled by law to accept the lowest bidder on contracts, doesn't that ensure that "cheap foreign producers benefit?!" That's why labor supports having governments give bid preferences to American manufacturers. Better still, grant bid preferences to companies that sustain good jobs, not just low-wage no-benefit jobs. Even better still, grant bid preferences to companies that sustain good jobs right here in Washington State!
► At TheOlympian.com — Initiative 'cost' bill gets hearing, catches flak— A bill linking citizen initiatives to their actual taxpayer costs got a hearing Monday in a House committee. But the proposal's fate was unclear after several critics (including the "left-of-center" SEIU 775NW) spoke out sharply against it.
► In today's Seattle Times — Same-sex marriage in Washington: Legislature has the votes — Supporters Monday may have clinched the votes needed to pass a bill through the Legislature, but opponents said the fight's far from over.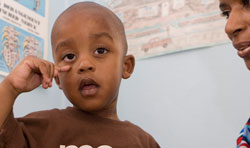 ► At AFL-CIO Now — Paid family leave good for business and the economy — When workers have paid family leave, especially after childbirth, they're more likely to stay in the workforce and significantly less likely to require public assistance, according to a new report from the National Partnership for Women & Families. In fact, they're even more likely to receive salary increases. That's good for everybody, the authors say, including both taxpayers and businesses, which reap a more stable workforce when paid family leave is offered.
---
LOCAL
► In today's (Everett) Herald — Seattle-Snohomish Mill to close; 50 jobs lost — After more than 70 years in business, Seattle-Snohomish Mill will close in March. Employees were notified last week that the company would close in 60 days.
► In today's Kitsap Sun — Bainbridge ordered to rehire four laid-off workers, pay lost earnings— A labor arbitrator has ordered the city to hire back four laid-off employees (IAM) and compensate them for more than a year's worth of lost pay, benefits and other costs, which could total $1 million.
---
'RIGHT TO WORK' FOR LESS
► At AFL-CIO Now — Indiana Senate passes RTW despite broad public opposition — Despite overwhelming opposition throughout Indiana to the so-called right to work (for less) bill, the Indiana Senate on Monday passed its version of the bill, 28-22, while House Speaker Brian Bosma continued to use strong-arm tactics to force RTW down Hoosiers' throats. The Senate chose to vote even as 10,000 Hoosier workers packed the statehouse. Throughout the day, Democratic amendments to the House version of RTW were rejected on party lines. Even the hugely popular amendment calling for a public referendum that would allow voters to decide on RTW went down to defeat. Then Bosma shut down the discussion on amendments, cutting off further debate.
REMINDER — Phone bankers needed to fight 'right to work' — The Washington State Labor Council phone banks continue today through Thursday from 1 p.m. until 5 p.m. (Shifts are from 1-3 and 3-5 p.m.) at the Machinists Hall, 9125 15th Place S. in South Seattle , and at UFCW Local 21, 5030 1st Ave. S. in Seattle. We can also provide you with passwords so that you can call from your office or home in the afternoon each day. Union offices are asked to consider adopting a 2-hour shift and having staff phone bank during that period.
► At Politico — Labor targets Daniels State of the Union response — Labor forces are taking aim at Indiana Gov. Mitch Daniels this evening, using the Republican governor's State of the Union response as an opportunity to air an ad exposing his flip-flop from opposition to "right to work" when he ran for office to his current stated support for the anti-union law.


---
NATIONAL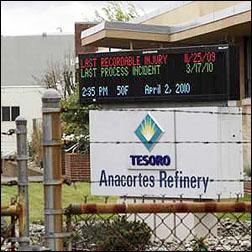 ► At AFL-CIO Now — USW oil workers set stage to bargain for safe refineries, good jobs — Three years ago, USW members went to the bargaining table with the big oil companies to negotiate changes to health and safety programs at oil refineries that would keep workers safe. Across the board, the industry said, "No." In the next three years, 18 oil workers died on the job (including 7 USW members at the Tesoro refinery in Anacortes), dozens of others suffered life-altering injuries and countless others have likely suffered from chronic occupational diseases due to work-related exposures. This month, the 30,000 members of the USW in the oil sector are returning to the bargaining table with the oil industry. They're not willing to let another 18 workers die on the job.
► At Politico — States waiting on SCOTUS could hamper health benefit exchanges— Uncertainty over the fate of health reform, centered on the Supreme Court case and the presidential election, has led some states to adopt a wait-and-see approach that may make it impossible for them to meet the federal timeline for building their own insurance exchanges. (But NOT in Washington State!)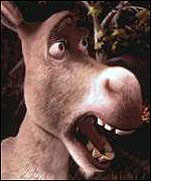 ► In The Hill — Democrats fear union cash drain in Wisconsin — Organized labor's plans to spend heavily to recall Wisconsin Gov. Scott Walker (R) has sparked angst on the left that the effort will come at the expense of Democrats in other states.
► In today's LA Times — States said to be weighing $25 billion settlement with big banks — The settlement is said to overhaul foreclosure and mortgage servicing practices. No deal has been officially reached among the states, federal agencies and the five largest mortgage servicers.
► In today's Washington Post — Settlement with mortgage lenders inadequate, activists say — As Obama administration officials push toward finalizing a deal with the nation's largest banks over widespread foreclosure abuses, they encountered a fresh wave of criticism from a familiar source: Liberal activists and consumer advocates insisting that the president is settling too soon, for too little.
---
THE RACE OF THE 1%
► In today's NY Times — Romney's tax return shows 2-year income of $45 million — The disclosure showed a vast array of investments, from a recently closed Swiss bank account to holdings in Bermuda and the Cayman Islands (where rich people stash their money to avoid paying taxes). Romney said last week that his effective tax rate was "about 15 percent," a figure lower than that of many affluent (and middle-class) Americans. But his returns suggested that he paid an effective tax rate of closer to 14%.
► In today's NY Times — The power broker (editorial) — Newt Gingrich's tax returns show how much can be made peddling influence and access to the leadership in Washington. After he was drummed out of the House speaker's office in 1998, Gingrich traded on his political connections — to the tune of $3.16 million in 2010 alone. Most of his income has come from helping corporate clients gain access and solicitous treatment from Washington's power elite.
---
The Stand posts links to Washington state and national news of interest every weekday morning by 9 a.m. These links are functional at the date of posting, but sometimes expire.
Short URL: https://www.thestand.org/?p=9237
Posted by
David Groves
on Jan 24 2012. Filed under
DAILY LINKS
. You can follow any responses to this entry through the
RSS 2.0
. Both comments and pings are currently closed.