Paying taxes is complicated! Approve R-74. Tay or go? Hall & Thomas…
Friday, September 21, 2012
---
CORPORATE CITIZENS

► In today's Seattle Times — Microsoft avoided $6.5 billion in taxes over past 3 years — Microsoft became Exhibit A for corporate-tax skirting Thursday during a U.S. Senate hearing on a widening practice that congressional investigators say allows multinational corporations to avoid billions of dollars in U.S. taxes annually by shifting profits offshore.
EDITOR'S NOTE — In our link above, we removed the word "legally" from the headline written by the CEO-cophants at The Seattle Times. In anticipation of today's congressional hearing, the Times also copy-and-pasted this story from the Microsoft PR Department about the company's "philanthropic efforts to benefits kids across the world."
► In today's Washington Post — U.S. multinationals exploit tax code, report finds — At the congressional hearing Thursday, executives from Microsoft and Hewlett-Packard defended their firms as acting well within U.S. and foreign tax laws. Officials added that the U.S. code needed to be simplified in order for companies to compete abroad.
EDITOR'S NOTE — It's not complicated to pay your $@$& taxes! The rest of us "people" manage. What's complicated is figuring out how to avoid it by loaning yourself a bunch of your own money (HP) or transferring your intellectual property rights to Puerto Rico (Microsoft).
---
STATE ELECTIONS
► In today's Olympian — A vote for R-74 is a vote for marriage equality, basic rights (editorial) — State governments have been trying to regulate loving relationships between its citizens since the nation was founded, but the truth is finally emerging: government simply has no interest in restricting marriage between any two people, regardless of race, religion, gender or any other qualifier. A growing percentage of Americans now correctly view gay marriage as a basic civil rights issue. It is wrong to deny anyone the right to marry the person they love.
ALSO at The Stand — Why Washington's labor movement supports marriage equality (by Lynne Dodson)
► In today's Seattle Times — Inslee would embrace Medicaid expansion as governor — In outlining his health-care plans, Inslee said the Medicaid expansion will have financial benefits by covering all the uncompensated care that occurs in hospitals. The federal government will cover all the costs of the newly eligible enrollees, with the state picking up some of the tab eventually.
---
STATE GOVERNMENT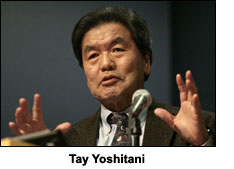 ► In today's Seattle Times — Port of Seattle CEO Tay Yoshitani should step down from Expeditors' board (by state Sen. Adam Kline) — In the long term, we can help restore the public's trust in government by outlawing this conflict of interest by state law. In the short term, the Port chief executive can eliminate this conflict of interest and set an example for other public executives to follow. By stepping down from Expeditors International, Yoshitani steps up to the public's trust and integrity.
► In the Wenatchee World — $48 million arena bond sale a success — Investors snatched up more than $48 million in bonds that will refinance the Town Toyota Center's outstanding debt.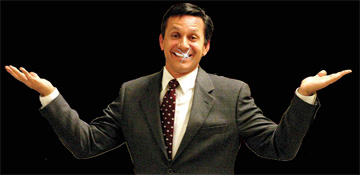 ► At Slog — Rossi turns bipartisan forecast council into partisan bitch fest — Republican pinch hitter Dino Rossi, making his first appearance on the council since he was tapped to fill out the term of former state Sen. Cheryl Pflug, wags his partisan finger.
EDITOR'S NOTE — If we could just figure out who they were, we would personally like to buy a beer for each of the 67 Washington voters who picked Gregoire over Rossi in 2004 — providing that blessed 133-vote margin — and sparing us all four years of his smug ideological neo-condescension.
---
NATIONAL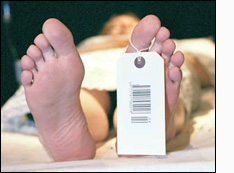 ► In today's NY Times — Life expectancy shrinks for less-educated whites in U.S. — Life expectancy for the country's least-educated whites has fallen by four years since 1990. The reasons for the decline remain unclear, but researchers offered possible explanations, including a spike in prescription drug overdoses among young whites, higher rates of smoking among less educated white women, rising obesity, and a steady increase in the number of the least educated Americans who lack health insurance.
► At AFL-CIO Now — Kochs send millions to silence California workers with Prop. 32 — Deceptively titled, "Stop Special Interest Money Now Act," Prop. 32 would ban the use of voluntary payroll deductions by union members who want to contribute to their union's political activity, but it would do nothing to stop the big money campaign spending by secret corporate-backed PACs and the wealthy.
► From AP — Labor strife causing flight cancellations at American Airlines — The airline expects to cancel up to 2 percent of its total flights through the end of October because of a dispute with pilots. Even if passengers find other flights, it's a setback for American, which is struggling to reverse years of heavy losses.
► In today's Washington Post — Arizona's bad immigration law takes effect (editorial) — The state's "show me your papers" provision — one of the most bitterly contested parts of the obnoxious immigration law enacted in 2010 — is the second such measure to receive a green light from federal courts. The first was from Alabama, where a similar policy was implemented about a year ago.
---
VOTER SUPPRESSION
► WARNING: The following public service announcement by Sarah Silverman contains some naughty language so it's probably NSFW (depending on where you work).
---
TODAY'S MUST-READ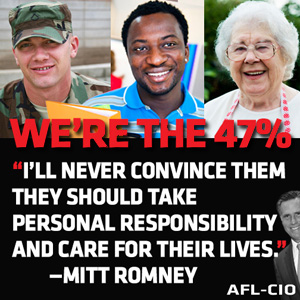 ► In today's NY Times — Disdain for workers (by Paul Krugman) — The modern Republican Party just doesn't have much respect for people who work for other people, no matter how faithfully and well they do their jobs. All the party's affection is reserved for "job creators," a k a employers and investors. Leading figures in the party find it hard even to pretend to have any regard for ordinary working families — who, it goes without saying, make up the vast majority of Americans.
Such sentiments aren't new; "Atlas Shrugged" was, after all, published in 1957. In the past, however, even Republican politicians who privately shared the elite's contempt for the masses knew enough to keep it to themselves and managed to fake some appreciation for ordinary workers. At this point, however, the party's contempt for the working class is apparently too complete, too pervasive to hide. The point is that what people are now calling the Boca Moment wasn't some trivial gaffe. It was a window into the true attitudes of what has become a party of the wealthy, by the wealthy, and for the wealthy, a party that considers the rest of us unworthy of even a pretense of respect.
---
T.G.I.F.
► For no particular reason, the entire staff of The Stand presents Hall & Thomas (Daryl & Rob) performing "She's Gone."
Have a great weekend — brought to you by the Labor Movement.
---
The Stand posts links to Washington state and national news of interest every weekday morning by 9 a.m.
Short URL: https://www.thestand.org/?p=17065
Posted by
David Groves
on Sep 21 2012. Filed under
DAILY LINKS
. You can follow any responses to this entry through the
RSS 2.0
. Both comments and pings are currently closed.