Firefighters ♥ Inslee, Labor's Moneyball, new poster child for the 1%…
10-11-12!
---
STATE ELECTIONS

► At Slog — Inslee fights firefighter with firefighters — Not long ago, an ad for Rob McKenna hit that airwaves, paid for the by Republican Governors Association and dubbed by the Seattle Times to be "mostly false." It used as its spokesperson one — one — firefighter who happens to also be a failed Bellevue City Council candidate who was backed by conservative developer Kemper Freeman. In response, the Inslee campaign has a new ad up that features over a half-dozen firefighters and other first responders countering the earlier pro-McKenna ad and calling it outright "false."
► In today's News Tribune — Give Maria Cantwell a third term in U.S. Senate(editorial) — Cantwell isn't one for partisan bickering, instead working to educate her colleagues and build coalitions for legislation that is often more wonky than "sexy." As chair of the Senate aviation subcommittee, she is well-poised to work on issues affecting the state's vital aerospace interests.
► In today's Seattle Times — DelBene, Koster slow to join flood of political advertising — With new political ads for ballot measures and the governor's race and statewide initiatives filling the airwaves with attacks and counterattacks, the state's most competitive Congressional race between Democrat Suzan DelBene and Republican John Koster has been relatively quiet. That should change Thursday when DelBene kicks off a blitz of ads on the network channels, including a new biographical spot.
► From AP — Ex-DOJ officials laud pot measure in new ad — In one of the ads, two former top Justice Department officials in Seattle, U.S. attorneys John McKay and Kate Pflaumer, join the former head of the FBI's office in Seattle, Charles Mandigo, in urging voters to approve Initiative 502.
► In today's Seattle Times — Lively debate I-502 draws big crowd at UW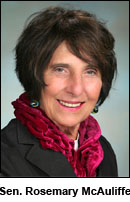 ► In today's Seattle Times — Group behind charter schools initiative goes after Sen. McAuliffe — Stand for Children is a national organization out to reshape how students are taught and how public schools are run in this country. It's also trying to remake state legislatures in their philosophical image.
► In today's Columbian — Poll has C-Tran measure leading — If it holds up, the 48 to 42 percent margin would put the proposed sales tax increase in a strong position to pass. But 10% are still undecided, and the same survey finds that two-thirds are against raising taxes to pay for a new light rail extension from Portland to Vancouver. That's exactly what Prop. 1 would do.
► In today's Seattle Times — Vote "yes" on Seattle Proposition No. 1 to rebuild seawall (editorial) — Seattle voters should pass Proposition No. 1, providing $290 million to replace the Seattle seawall, a 100-year-old, deteriorating structure that is vital to the safety and economic life of the region.
---
BOEING
► From AP — Alaska Airlines inks deal for 50 new Boeing 737s — The order includes 37 of Boeing's redesigned 737, which it calls the Max. Alaska operates a fleet of all 737s. It has 120 of them in operation and 25 that are set to be delivered over the next several years. The planes contained in Thursday's order are expected to be given to Alaska between 2015 and 2022.
---
YOUR SHRINKING GOVERNMENT
► In today's Washington Post — Union objects to short Social Security hours — The union representing SSA workers (AFGE) objects to the agency's plan to save money by cutting back on the hours its offices are open to the public. Beginning Nov. 19, the SSA will close field offices 30 minutes earlier. And starting in January, field offices will close at noon on Wednesdays.
► From Bloomberg — Food sickens millions as company-paid inspections find it safe — During the past two decades, the food industry has taken over much of the FDA's role in ensuring that what Americans eat is safe. In 2011, the FDA inspected 6%  of domestic food producers and just 0.4% of importers. The FDA has had no rules for how often food producers must be inspected.
---
NATIONAL ELECTION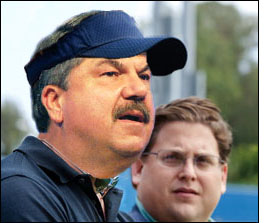 ► At Politico — Unions struggle to help Obama— With smaller memberships, less excitement and a languishing economy, unions aren't guaranteed to be the help they once were. It doesn't help that Obama has at times disappointed labor on issues ranging from trade to environmental regulations to the Wisconsin gubernatorial recall vote. As a result, unions are taking a Moneyball-like political approach to maximize the effect of the money and muscle they do have. That may mean money goes to a congressional race or ballot initiative rather than to Obama. It also means that instead of spending big on TV ads like the outside groups helping Republican Mitt Romney, unions are preaching old-school political fundamentals: phone banking, door-knocking, member-to-member outreach.
► In today's NY Times — This election, a stark choice in health care — Given the starkness of the choice, historians and policy makers believe this election could be the most significant referendum on a piece of social legislation since 1936, when the Republican Alf M. Landon ran against Franklin D. Roosevelt and his New Deal programs.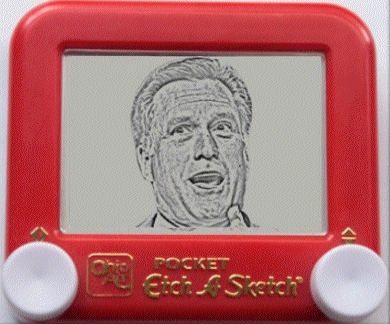 ► From Bloomberg — Romney to abandon China stance if elected, Greenberg says— Mitt Romney, who claims Obama has been too lenient on trade issues with China, will reverse his position the issue if he's elected, says former AIG Chairman Maurice "Hank" Greenberg.
---
NATIONAL
► From Reuters — U.S. jobless claims fall to lowest in four-and-a-half years — The number of Americans filing new claims for unemployment benefits fell sharply last week to the lowest level in more than four and a half years, according to government data on Thursday that suggested improvement in the labor market.
► At AFL-CIO now — New workers' comp hub helps injured workers protect their rights — If you are hurt or made ill on the job, navigating the workers' compensation system in your state can be confusing and difficult. Now a newly launched website, Workers' Comp Hub gives you a road map.
EDITOR'S NOTE — Here in Washington state, check out Project Help for assistance with workers' compensation claims.
► In today's NY Times — Federal court blocks voter ID law in South Carolina, for now — A federal court on Wednesday blocked South Carolina from enforcing its new voter photo ID law in next month's election, saying that there was not enough time to educate voters and officials about it.
---
TODAY'S MUST-VOMIT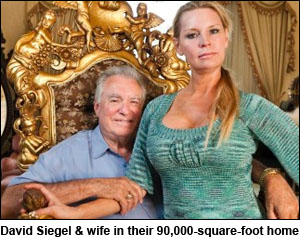 ► At Huffington Post — Super-rich CEO threatens layoffs if Obama re-elected — The super-rich guy who claims he's the one who got George W. Bush elected is doing everything he can to make sure Mitt Romney wins in November, too. David Siegel, the founder and CEO of giant timeshare company Westgate resorts, sent an email to his workers, railing against 1% bashing and arguing that the president's reelection would "threaten your job."
EDITOR'S NOTE — Truly a poster child for the reality-challenged 1% and Mitt Romney's campaign, this asshole's blind hatred of President Obama ignores the fact that his company — and his personal fortune — have thrived during the Obama Recovery from the Great Bush Recession.
Siegel suffered devastating company and personal losses during the recession that began in December 2007 and took a particularly sharp downward turn in September 2008 — when the guy he brags about electing was in office. It got so bad that Siegel had to interrupt construction of his 90,000-square-foot mansion in Florida that he calls Versailles. (Heaven forfend!)
But in the past year, Westgate's sales have roared back as the economy has slowly recovered. Today, when Siegel's not railing against Obama for trying to raise his taxes to pre-Bush levels, he is bragging that his company's outlook is as positive as it's been since Westgate was generating $1 billion in annual revenue five years ago. "When you see that kind of activity going on and you're making more money," Siegel gushed just a couple months ago to a trade publication, "it really puts a lift in the step of our team. Morale right now is at an all-time high within Westgate."
What a prick.
---
The Stand posts links to Washington state and national news of interest every weekday morning by 9 a.m.
Short URL: https://www.thestand.org/?p=17564
Posted by
David Groves
on Oct 11 2012. Filed under
DAILY LINKS
. You can follow any responses to this entry through the
RSS 2.0
. Both comments and pings are currently closed.