OLYMPIA (June 13, 2013) — The following open letter to the State Legislature opposing SB 5127, the Republican-controlled Senate bill that would expand lump-sum settlements in Washington's workers' compensation system, was co-signed by dozens of labor organizations, community groups and individual advocates for injured workers and their families. (See the list of signers at the end.)
---
ORGANIZATIONAL SIGN-ON LETTER – OPPOSE SB 5127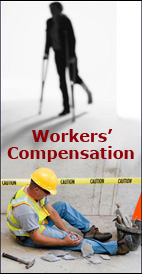 We, the undersigned organizations, oppose the passage of SB 5127 or any inclusion of this bill in the operating budget because it is an attack on our state's injured worker safety net, and it is not necessary to implement the budget.
SB 5127 presents a false choice for our state's most disabled workers who have been injured on the job or fallen prey to an occupational disease. Disabled workers facing huge uncertainty and financial distress under SB 5127 would be offered settlement agreements that might seem beneficial in the short run, but in the long run would not allow them to sustain themselves and could lead to higher costs for the state when these settlements run out. It is time to say "No" to injured workers being forced to accept pennies on the dollar, sacrificing benefits that they would otherwise be entitled to under law.
The bill sponsors say that we need to pass this bill because rates are high in Washington State, and so that corporations won't have to pay higher premiums in the future. But the truth is that workers' compensation premiums are experience-rated. The safer a work place, the lower the premiums. Employers can control their rates by having a safe work environment. Further, since the beginning of 2012, the workers' comp system has had no rate increases. Twenty-one states, including South Carolina and California, two states that Boeing is shifting jobs into, actually have higher workers' compensation premiums than Washington State.
Washington State is continually cited (see here, here, here and here) as a competitive, attractive place to do business.  Labor and Industries presented good news on April 30 when it was revealed that the system's Contingency Reserve funds increased 64 percent from $580 million in June 2012 to $953 million at the end of 2012. That number is significantly higher than Labor and Industries' previous projection.
We urge you to oppose SB 5127 and work to pass an operating budget with new revenue to take care of our state's education and human service needs, a capital budget to build necessary infrastructure and to put thousands of people back to work, and a robust transportation financing package to maintain and preserve our roads and bridges, invest in key economic corridors, and enhance mass transit and a healthy environment.
The Washington state organizations and citizens listed below urge you to please oppose SB 5127.
AARP Washington
Aerospace Machinists 751
American Federation of Teachers, Washington
Association of Western Pulp and Paper Workers
Boilermakers Locals 242, 502
Bricklayers Locals 1/OR, 1/WA, 3
Carpet Layers Local 1238
Cement Masons Locals 72, 478, 528, 555
Certified Electrical Workers of WA
Corey Hubert, citizen
Dave Brueher, citizen
Economic Opportunity Institute
ElderCare Alliance
Elevator Constructors Local 19
Faith Action Network
Glaziers Local 188
Heat & Frost Insulators Locals 7, 82
IBEW 77
IBEW Locals 46, 48, 73, 76, 112, 191
Iron Workers Locals 14, 29, 86
IUPAT Locals 10, 300, 364, 427, 1964
Jack Smith, citizen
James B Hart, citizen
Jason Redrup, citizen
Kay Haaland, citizen
Laborers Locals 238, 242, 252, 276, 292, 335, 348, 791, 901
Marla Katz, citizen
Mental Health Action
National Association of Social Workers – WA Chapter
National Organization for Women, Washington State Chapter
OneAmerica
Operating Engineers Local 302
Operating Engineers Local 370
Parents Organizing for Economic and Welfare Rights (POWER)
Professional and Technical Employees Local 17
Puget Sound Advocates for Retirement Action
Rep. Seth Armstrong (retired)
Roofers Locals 54, 153
SEIU Healthcare 1199 NW
SEIU Healthcare 775NW
SEIU Local 925
Sheet Metal Locals 16, 55, 66
Sign Painters Local 1094
Sprinkler Fitters Locals 669, 699
Statewide Poverty Action Network
Street Pavers Local 440
Teamsters Joint Council #28
Teamsters Local 117
Teamsters Local 174
UA Locals 26, 32, 44, 290, 598
UFCW 1439
UFCW 21
UFCW 365 (WPEA)
UFCW 367
UFCW Washington United Council
United Faculty of Washington State
Washington Federation of State Employees, AFSCME Council 28
Washington State Association of Letter Carriers
Washington State Association of Plumbers and Pipefitters
Washington State Building & Construction Trades Council, AFL-CIO
Washington State Council of County and City Employees
Washington State Council of Firefighters
Washington State Labor Council, AFL-CIO
Washington State Nurses Association
Washington State Senior Citizens' Lobby
Worker Center, AFL-CIO