Grocery strike prep, Paid Sick Days, domestic terrorism, 'Careful'…
Friday, September 27, 2013
---
GROCERY STRIKE

► From Q13 FOX — 'We're ready to strike,' grocery workers say — Grocery checkers, baggers and other employees voted to authorize a strike in protest of the latest contract offer from their employers, making long lines and un-stocked shelves a very real possibility at area grocery stores. The union has set up a "Strike Alert Service," giving shoppers the opportunity to receive a text once their local grocery store goes on strikes. Shoppers can also sign up for email alerts at standwithourcheckers.com.
ALSO TODAY at The Stand — Grocery workers OK strike, show support!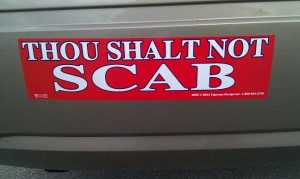 ► At MyNorthwest.com — If there's a grocery strike, will you cross picket lines? — Not long after 30,000 union grocery store workers authorized a strike, at least one of the large employers posted signs looking for their replacements. Fred Meyer says it is "now taking applications for employment due to a potential work stoppage." … If grocery workers walk away from their jobs, will you cross the picket lines and shop at QFC, Fred Meyer, Albertsons and Safeway? "I won't cross the line," says Vern, who's 78. "That's why I'm here today. I'm stocking up for weeks."
MORE COVERAGE in today's (Everett) Herald, (Longview) Daily News, (Tacoma) News Tribune, and KOMO.
---
PAID SICK DAYS
► At AFL-CIO Now — Momentum for Paid Sick Days builds as Jersey City approves requirements — Jersey City, N.J., became the sixth city to require paid sick days for employees at private businesses after the City Council passed the new rules on a 7-1 vote.  Mayor Steven Fulop (D) is a supporter of the measure and is expected to sign it into law.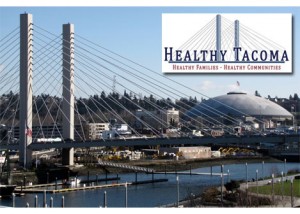 ► At Healthy Tacoma — Paid Sick Days are good for business, community (by Diane Inman) — Two Tacoma City Council members, Anders Ibsen and Ryan Mello, are proposing a city ordinance to ensure that all people working in Tacoma can earn paid sick time. As co-owner of a local business, with more than 24 years of experience as an independent business owner, I can tell you that paid sick days are a good idea.
---
LOCAL
► In today's Bellingham Herald — BTC students frustrated as faculty strike continues — As a faculty strike at Bellingham Technical College entered its third day Thursday, Sept. 25, with no end in sight, some of the nearly 2,500 affected students are voicing their frustrations.
► In today's Columbian — Maritime unions cry foul on grain companies — Two maritime unions say United Grain Corp. at the Port of Vancouver and Columbia Grain in Portland are employing an unqualified, nonunion tug and towboat operator to move grain amid the companies' ongoing lockout of union dockworkers, exposing people and the environment to danger on the region's waterways.
► In today's Columbian — C-Tran board approves light-rail financing plan — The C-Tran Board of Directors approved a hastily prepared plan to operate light rail in Vancouver as part of the Columbia River Crossing.
► In today's Seattle Times — King County was tops for wage growth among nation's 10 biggest counties — Average weekly wages in King rose 1.6% from a year earlier to $1,288 for the period ended March 31.
---
DOMESTIC TERRORISM

► From AP — Senate set to OK budget bill — A potential government shutdown hurtling ever closer, the Democratic-led Senate moved Friday toward approving legislation keeping federal agencies from locking their doors on Tuesday. But disputes with the Republican-run House and among GOP lawmakers themselves ensure the battle will spill into the weekend at least, and quite possibly beyond.
► In today's Washington Post — Republican hard-liners block attempt to avoid federal government shutdown — Washington stumbled toward a shutdown as the Republican Party's rebellious right wing on Thursday blocked a strategy by House Speaker John A. Boehner for navigating a series of deadlines to keep the government funded and avoid a first-ever default.

EDITOR'S NOTE — Are Republicans from our state among these hard-liners? It's hard to say. For example, Rep. Jaime Herrera Beutler (R-Vancouver) supported stripping Obamacare funding from the budget but told her local newspaper she doesn't support going all shutdown and stuff over it. If you live in her district, call 360-695-6292 and ask for a straight answer. Ditto for Dave Reichert (877-920-9208), Doc Hastings (509-543-9396) and Cathy McMorris Rodgers (509-353-2374). Ask them: "Do you support shutting down the government over Obamacare? If not, what are you doing to stop your Republican colleagues from causing a shutdown?" If they blame President Obama and Democrats for not negotiating over this hostage-taking, you have your answer. They're hard-liners.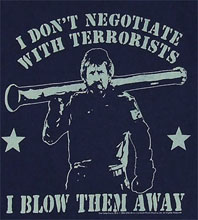 ► In today's NY Times — A Republican ransom note (editorial) — On Wednesday, Treasury Secretary Jacob Lew sent the House a very serious warning that, for the first time, the United States would be unable to pay its bills beginning on Oct. 17 if the debt ceiling is not lifted. House leaders responded on Thursday with one of the least serious negotiating proposals in modern Congressional history: a jaw-dropping list of ransom demands containing more than a dozen discredited Republican policy fantasies.
The list would be laughable if the threat were not so serious. A failure to raise the debt ceiling would cause a default on government debt, shattering the world's faith in Treasury bonds as an investment vehicle and almost certainly bringing on another economic downturn. Unlike a government shutdown, a default could leave the Treasury without enough money to pay Social Security benefits or the paychecks of troops.
► At Politico — Unions not marching with Obama in shutdown fight — In the run-up to a possible government shutdown, the White House's allies in organized labor are mostly silent. One progressive operative involved in crafting the public relations strategy said the White House has already made clear that its best-case scenario is a status quo that groups on the left already find unsatisfactory. In this thinking, Obama has compromised too much already.
► From AP — Federal workers to learn their status Friday in case of shutdown — More than a third of federal workers would be told to stay home if the government shuts down, forcing the closure of national parks from California to Maine and all the Smithsonian museums in the nation's capital. Workers at the State Department's Bureau of Consular Affairs wouldn't be around to process visa and passport applications, complicating the travel plans of hundreds of thousands.
► In today's Washington Post — Shutdown could carry pay risk even for employees kept on job — Federal workers kept on the job would lose the guarantee of retroactive pay if they missed work during shutdown.
---
AFFORDABLE OBAMACARE ACT
► In today's NY Times — Obama scorns GOP 'blackmail' on health law — President Obama mounted a passionate, campaign-style defense of his health care program on Thursday, just days before its main elements take effect, mocking opponents for "crazy" arguments and accusing them of trying to "blackmail a president" to stop the law.
► At TPM — Poll: More opposed to 'Obamacare' than 'Affordable Care Act' — CNBC poll: 29% of the public supports and 49% oppose Obamacare compared with 22% who support and 37% who oppose ACA. So putting Obama in the name raises the positives and the negatives. Meanwhile 30% don't know what ACA is and only 12% say they know what Obamacare is.
► Today in The Onion — Man who understands 8% of Obamacare vigorously defends it from man who understands 5% (dateline Seattle!)
---
AT THE MOVIES

► At AFL-CIO Now — Robert Reich's 'Inequality for All' in theaters Friday — Of all developed nations in the world, the United States has the most unequal distribution of income… and it's getting worse. Today, you can find out why and what we can do to change this when "Inequality for All," former Secretary of Labor Robert Reich's new documentary, opens in select theaters across the country. (In Washington, the film is showing exclusively at the Harvard Exit Theater, 807 East Roy, in Seattle's Capitol Hill. Click here for ticket info.)
---
NATIONAL

► From NBC News — AFL-CIO eyes state races in 2014 — One of the nation's foremost organized labor groups plans to emphasize state-level elections in 2014, regarding the path for Democrats to retake control of the House as "steep."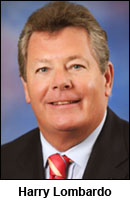 ► From ABC News — New airline union boss says he's not afraid of strikes — The new leader of a major union in the airline industry says he'll increase lobbying, oppose outsourcing, and help unions strengthen ties to local communities. Harry Lombardo, who started out cleaning buses in Philadelphia in 1972, was elected president of the Transport Workers Union during its convention in Las Vegas. The 64-year-old replaces James C. Little, who led the union for seven years and tried to cooperate with American Airlines to limit concessions on pay and benefits, only to see the airline eliminate thousands of TWU jobs after it filed for bankruptcy protection.
► In today's LA Times — Gov. Brown signs bill making domestic workers eligible for overtime
► At Huffington Post — Most Americans think government is focused on helping the rich — According to the survey, 53% of Americans think the government does the most to help the rich, while 18% think it does most to help the poor, and 8% say the middle class.
EDITOR'S NOTE: What middle class?
---
T.G.I.F.
► For no good reason, The Entire Staff of The Stand™ presents one of our favorite bands… Guster!  (Yes, he plays those drums with his hands.)
---
The Stand posts links to Washington state and national news of interest every weekday morning by 10 a.m.
Short URL: https://www.thestand.org/?p=26934
Posted by
David Groves
on Sep 27 2013. Filed under
DAILY LINKS
. You can follow any responses to this entry through the
RSS 2.0
. Both comments and pings are currently closed.