Crews clean up, robots cower, airport workers to strike…
Wednesday, November 18, 2015
---
LOCAL
► In today's Seattle Times — Storm kills 3 in state; more than 300,000 without power in region — Transportation crews were working to clear fallen trees and affected areas, ending a series of road closures, though it was unclear when some would reopen. Public-utility crews were also swamped with various power outages. The number of those affected changed nearly by the minute as crews scrambled to deal with limbs and trees on power lines.
EDITOR'S NOTE — Thank you to all the transportation and public-utility crews working to repair the damage. Be safe.
► In today's (Longview) Daily News — Some labor charges against KapStone settled, but many remain — It will be months before federal officials rule on at least 22 unfair labor practice charges the AWPPW filed against KapStone's Longview paper mill, but a few of the allegations against the company have been settled in recent weeks.
► In today's News Tribune — Tacoma minimum wage rules ready for public comment — The city of Tacoma will hold the first of four meetings today (Nov. 18) to accept comment about the city's draft rules for implementing the minimum wage increase approved by voters this month. The draft rules are published on the city's website. They include definitions, how employees can file complaints against employers, employer requirements to maintain records and other legal language.
► From AP — Seattle gives cash to turn average Joe into political player — Many voters don't have the money to donate to political candidates or don't care enough to bother. But what if the government gave them $100 to dole out as they saw fit? That's the experiment underway in Seattle after voters this month adopted the nation's first voucher system for campaign contributions. The idea is to get those who don't normally donate more involved in politics as a way to counteract the influence of big corporate donors and wealthy individuals.
► In today's (Everett) Herald — Companies, unions were big backers of Community Transit measure — The political committee behind Community Transit's successful sales tax measure received the bulk of its funding from companies and unions likely to benefit most when the new tax dollars start rolling in.
► In today's Seattle Times — King County Metro, convention center reach $147M deal on site's sale — The Washington State Convention Center will get 4 acres to double the center's capacity to help compete against other cities like Portland with larger facilities.
---
BOEING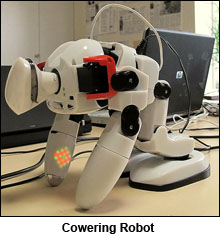 ► In the P.S. Business Journal — Boeing begins careful launch of first robot assembly on Everett 777 line — Boeing is starting to implement robotic fastening of 777 fuselage panels, the beginnings of what will be a significant shift toward robotization of the upcoming 777X.
---
STATE GOVERNMENT
► In today's (Everett) Herald — Eyman has a Plan B, and it's another ballot measure — for 2016 — The initiative promoter announced Tuesday he's drawing up a measure limiting the duration of tax increases not approved by either a super majority of the Legislature, or by voters.
ALSO at The Stand — Go bold: Double I-1366 tax cut with reform (by John Burbank)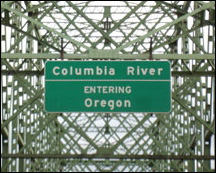 ► In today's Oregonian — Tax Foundation says Oregon tax system is 11th most business-friendly in U.S. — The nonprofit research group, which generally praises lower taxes, released a new report Tuesday that gives Oregon high marks for its relatively low property taxes on business and its lack of a sales tax. Oregon has been 12th on its list for the last four years but this year moved ahead of Washington, which is now 12th.
► In today's Seattle Times — Opponents of Syrian refugees plan Olympia rally — ACT for America — which describes itself on its website as a grass-roots group "dedicated to national security and defeating terrorism" — is seeking a permit to rally at noon on Friday against Syrian refugees coming to the state.
► In today's Washington Post — An angry Obama upbraids critics who want to block refugees from Syria — The president believes his critics have been reckless with their rhetoric and simple-minded in their approach. Says Obama:
"I cannot think of a more potent recruitment tool for ISIL than some of the rhetoric that's been coming out of here during the course of this debate. ISIL seeks to exploit the idea that there is a war between Islam and the West. And when you start seeing individuals in positions of responsibility, suggesting that Christians are more worthy of protection than Muslims are in a war-torn land, that feeds the ISIL narrative. It's counterproductive, and it needs to stop."
---
TRANS-PACIFIC PARTNERSHIP

► From Crosscut — Unions mobilize to stop trans-Pacific trade deal — Before the details of TPP went public on November 5, organized labor was already fighting it, using social media campaigns and direct outreach to rally opposition. Now that the full text of the accord has been released — clocking in at over 2,700 pages — advocates of the deal and labor unions are both drawing battle lines, as Congress hunkers down for months of debate over its approval.
► From The Hill — Obama's Keystone decision shows why we should reject TPP (by Robin Broad) — If the trade deal passes, it will further limit the ability to block such corporate projects.
---
CAMPAIGN 2016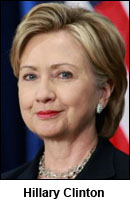 ► In the Int'l Business Times — SEIU endorses Hillary Clinton, defying rank-and-file critics — The executive board of the 1.9 million-member SEIU has voted to endorse the former secretary of state for president.
► From The Hill — Unions close ranks around Hillary — The SEIU endorsement is a big victory for Clinton and a blow to Sen. Bernie Sanders (I-Vt.), her closest rival for the Democratic nomination, who has worked hard to court labor support while championing a populist economic platform.
► From AP — Louisiana Gov. Jindal ends bid for GOP nomination
EDITOR'S NOTE — He was running?
---
NATIONAL
► From Reuters — Some U.S. airport workers to strike Wednesday night, union says — Airport workers at seven of the busiest U.S. hubs plan to strike beginning Wednesday night over what they say are bad wages and threats against unionizing. Some 2,000 plane cleaners, baggage handlers and other workers will strike at New York's Kennedy and LaGuardia airports, as well as Newark Liberty, Chicago O'Hare, Boston, Philadelphia and Fort Lauderdale, SEIU told Reuters.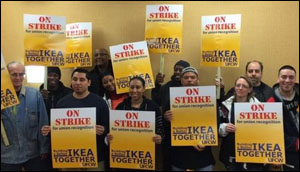 ► From AFL-CIO Now — Ikea workers seek to become the first to unionize at one of the company's U.S. stores — On Monday, workers at the Stoughton Ikea store, in the Boston area, went on strike after the company refused to recognize their attempts to join the UFCW and enter into contract negotiations.
► From Reuters — Ford-UAW contract passage in doubt as voting nears end — Workers at two large Ford plants in Louisville, Kentucky, rejected a proposed four-year labor contract by 2-to-1 margin, putting its passage in doubt as voting at Ford plants factories nears an end.
► From Reuters — McDonald's franchises must comply with NLRB subpoenas, judge says — A U.S. judge has ordered 10 McDonald's franchisees in New York City to comply with subpoenas from the NLRB seeking information on their relationship with McDonald's Corp, as the agency tries to prove that the fast food giant is a joint employer of franchise workers.
► From KOMU — Missouri insulated from nationwide teacher shortage by pension program — In an age where a nationwide teacher shortage is well-documented, many believe Missouri's public school teacher retirement benefits have become quite the draw.
► A related story from The Atlantic — Unhappy teachers leaving Kansas in droves — Frustrated and stymied by massive budget cuts that have trimmed salaries and classroom funding, Kansas teachers are "fleeing across the border" to neighboring states that offer better benefits and a friendlier climate for public education.
---
The Stand posts links to Washington state and national news of interest every weekday morning by 10 a.m.
Short URL: https://www.thestand.org/?p=45015
Posted by
David Groves
on Nov 18 2015. Filed under
DAILY LINKS
. You can follow any responses to this entry through the
RSS 2.0
. Both comments and pings are currently closed.