'Rock Against the TPP' is tonight in Seattle
SEATTLE (Aug. 19, 2016) — Activists plan to use the power of music tonight to oppose the Trans-Pacific Partnership trade deal. Digital activist group Fight For The Future has put together Rock Against the TPP, which is touring the country to raise awareness about the massive 12-nation trade deal.
It's not too late to get your free ticket for tonight's show at the Showbox SoDo, 1700 1st Ave. S. Teach-In and Training begins at 5 p.m. and doors open at 6 p.m. Click here to sign the petition against the TPP and get your free ticket.
Gillian Locascio, director of the Washington Fair Trade Coalition, a tour sponsor, said she believes the worst part of the deal gives corporations the ability to challenge the laws of nations that are part of the agreement.
"Probably the most alarming aspect of the Trans-Pacific Partnership is the inclusion of these corporate courts that really allow these foreign multinational companies to sue a country for laws that limit their future anticipated profits," Locascio said.
President Barack Obama is embarking on a new campaign to gather support for the TPP, which he hopes will pass during the lame-duck session of Congress after the election. Obama has said the deal will make American products easier to sell abroad and also help the country compete globally with China.
Both Democratic presidential nominee Hillary Clinton and Republican nominee Donald Trump have opposed the TPP.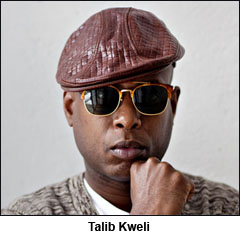 Tonight's Rock Against the TPP lineup in Seattle includes actress Evangeline Lilly acting as emcee and hip-hop artist and activist Talib Kweli headlining. Also appearing are Pittsburgh punk rock band Anti-Flag (performing an acoustic set), Downtown Boys, Evan Greer, Taina Asili, and others.
Asili, a singer-songwriter who focuses on social-justice issues, is worried that much of the deal was written without enough oversight from elected officials.
"The fact that this was basically created behind closed doors and that the people's voice was not involved — that even Congress's voice was not involved in the decision-making around what went into this agreement — is a slap in the face to democracy," Asili said.
Washington state relies heavily on trade and export, especially with Asian countries, exporting $86 billion of products annually, according to the International Trade Association. Locascio said that's why the state's elected leaders need to consider every aspect of this deal.
"It's often said that Washington state is one of the most trade-dependent states," she said. "A huge number of our jobs depend on trade, and that makes it that much more important that we actually get trade right."
Learn more at rockagainstthetpp.org.
---
ALSO at The Stand:
As TPP opposition mounts, nothing but crickets from Washington's delegation (Aug. 4)
Constituents to Kilmer: 'TPP doesn't make ¢ents for America' (May 11)
Trade deficits with TPP 'partner' nations cost 2 million U.S. jobs (March 4)
Seattle City Council unanimously urges the rejection of TPP (Feb. 19)
Let's reject this TPP, go back to the table, and get it right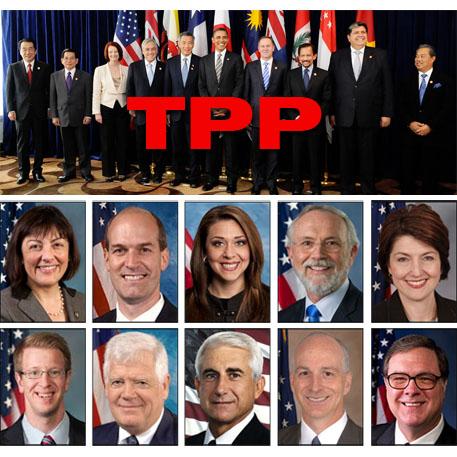 (Dec. 18, 2015 – by Jeff Johnson) — Congress should reject TPP. That's not a vote against trade or against globalization. That's not a vote against the positive aspects of TPP.
Rejecting TPP would be recognition that this is too important to rush through despite TPP's clear shortcomings. It would be recognition that the people of this country want more than just the same old free-trade promises — that the benefits would eventually trickle down. It would be recognition that TPP is a rare opportunity to affect positive change not just for profits, but also for people and the planet.
Reject this version of the TPP. Go back to the bargaining table and get it right.
Short URL: https://www.thestand.org/?p=51443
Posted by
David Groves
on Aug 19 2016. Filed under
LOCAL
. You can follow any responses to this entry through the
RSS 2.0
. Both comments and pings are currently closed.