OLYMPIA (Sept. 12, 2016) — Every two years, union members and others interested in Washington's workers' compensation system gather to hear from expert speakers and presenters about the changes and policy issues affecting the safety net for injured workers. The conference should appeal to union representatives, workers, employers and others affected by the workers' compensation system. Also, attorneys, vocational counselors and third-party administrators can earn continuing education credits by attending. (See details below.)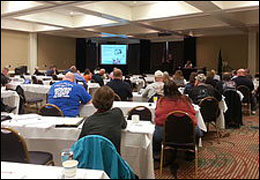 The 2016 "Meeting of the Minds" Conference, sponsored by the Project Help program, will be Oct. 6-7 at the Red Lion Hotel Olympia. Click here to register online, or download, fill out and return this registration form. The $150 registration fee covers materials, refreshments and lunch for both days.
Presented by the Washington State Labor Council and the state Department of Labor and Industries (L&I), this conference features a wide variety of topics geared for all levels of understanding and interest. Participants will hear from representatives of Project Help, L&I, the Board of Industrial Insurance Appeals, and others about new legislation, laws, rules and regulations, along with evidence-based medical and more. This year's lineup includes leading professional practitioner speakers. (See the agenda.)
Here are the continuing education credit awards for the program: Washington State Bar Association 7 Legal – 5.75 Other Activity, ID 1014646; CDMS, Voc., 13 Clock Hrs. General, Activity W1000086, Approval 20160086; CRCC, Voc., 13 Clock Hrs. General, Program/Activity TRN1818974; SI Continuing Education Credits 6.5 Claims Management/6.5 Legal Course ID 002-0916-0569. If you have questions about these credits, call Kathy Petruzzelli of Project Help at 1-800-255-9752.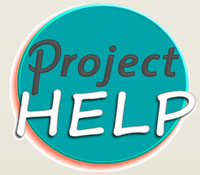 Don't wait to register! Submit your registration — or call Kathy Petruzzelli of Project Help at 1-800- 255-9752 to reserve your spot with a credit card. Check out the Project Help website for more information.