Court OKs travel ban ● Jayapal staff makes history ● ¿Dónde está Dan?
Tuesday, June 26, 2018
NO JANUS DECISION TODAY. It'll be tomorrow. The last possible day the Supreme Court could release its decision on Janus v. AFSCME is tomorrow (Wednesday), the final day of the term. That means get ready to rally and show your support for keeping unions strong!
---
SUPREME COURT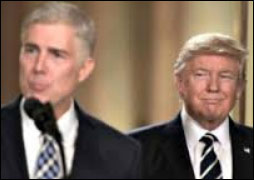 ► BREAKING from the NY Times — Supreme Court upholds Trump's travel ban — President Trump acted lawfully in imposing limits on travel from several predominantly Muslim nations, the Supreme Court ruled on Tuesday. The vote was 5 to 4, with the court's conservatives in the majority. Writing for the majority, Chief Justice John G. Roberts Jr. said that Trump had ample statutory authority to make national security judgments in the realm of immigration. And he rejected a constitutional challenge to Trump's latest executive order on the matter.
► BREAKING from the Washington Post — Supreme Court's rejection of the Trump-'Muslim ban' argument, annotated — Trump said he would implement a Muslim ban, and his opponents claim he did. Now the court says he didn't.
► From KNKX — Public-sector unions in Washington brace for potentially adverse Supreme Court decision — Public-sector unions are bracing for a decision by the U.S. Supreme Court that has the potential to hurt them financially. In Washington state, the case would affect almost 300,000 workers employed in the public sector, including teachers and other school staff represented by unions.
---
LOCAL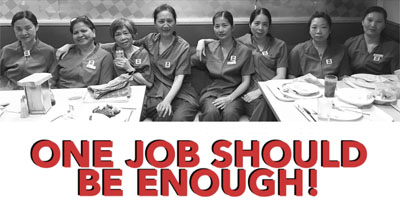 ► From BuzzFeed News — "I'm ready to fight": Thousands of Marriott workers will protest for safer conditions this week — On June 27, several thousand Marriott workers are expected to protest in eight cities across the US, the union's largest day of action against a single company in years. They're seeking workloads that won't result in injuries, a living wage, and more protection against sexual harassment and violence. Housekeepers and room service staff find themselves particularly vulnerable as they enter guest rooms alone, and the union wants them provided with panic buttons that can instantly send their location to hotel security. "I don't think Marriott wants an unsafe environment at all, but sometimes you've got to force people to do the right thing," said D. Taylor, Unite Here's national president.
ALSO at The Stand — Support Westin Hotel, Marriott workers June 27 in Seattle — Show your support for Westin workers by joining them at 4 p.m. on Wednesday, June 27 outside the Westin Hotel, 1900 5th Ave. in Seattle. The Seattle Union Strong (Janus) rally is from 11:30 a.m. to 12:30 p.m. at Harborview Medical Center (see flier), so you can attend both!
► From Teamsters 117 — Teamsters at Impark celebrate new four-year contract — The four-year agreement was overwhelmingly ratified by the group. Members will see wage and pension increases in each year of the contract, maintenance of their health and welfare benefits, and a new shoe allowance for some classifications. "Everybody is happy to get a raise," said Awgaw Fanta. "It's an important thing for us. It helps our families."
EDITOR'S NOTE — Maybe you and your co-workers should join together to negotiate a fair return for your work. Contact a union organizer today!
► In the (Longview) Daily News — Lighthouse looks to use NAFTA talks to greenlight Millennium coal terminal — Millennium Bulk Terminals' parent company is ramping up lobbying spending related to trade talks with Canada and Mexico as part of a bold effort to get its blocked coal terminal in Longview approved.
► In today's Seattle Times — Boeing gets a jump on air show with two big jet deals — In two deals worth $14.4 billion at list prices, Jet Airways India announced it was purchasing 75 of Boeing's 737 MAX single-aisle planes, and Vietnamese startup Bamboo Airways signed a commitment for 20 of Boeing's twin-aisle 787-9 Dreamliners.
---
THIS WASHINGTON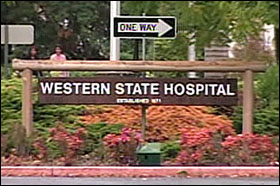 ► In today's News Tribune — Washington's largest psychiatric hospital loses $53 million in annual funding after failing survey — The loss of certification is the latest black eye for Western State Hospital, the struggling psychiatric hospital in Lakewood, which has been plagued by assaults on staff and patients, long wait times, patient escapes, aging facilities and staffing shortages for years, particularly in the wake of budget cuts during the Great Recession.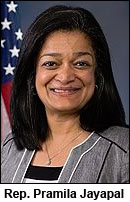 ► From NH Labor News — Campaign Workers Guild announces first union contract with an incumbent campaign — Campaign workers for Congresswoman Pramila Jayapal (WA-07) announced the ratification of a collective bargaining agreement on Monday. It marks the first time in history that the campaign staff for an incumbent congressperson has unionized. "This contract isn't only a symbolic achievement, although it certainly is that," said Shaun Scott, a field organizer for Pramila For Congress. "It's also a substantive one."
► From The Stranger — Seattle's homelessness crisis will never be solved until we fix Washington's grossly unfair tax system (by Sumayyah Waheed) — Despite an economic boom, our state revenue is actually below Recession-era levels when adjusted for growth. Pushed into a corner with few other options, lawmakers are forced to raise resources through taxes that disproportionately impact those with the least to give — middle- and low-income families, small businesses, and many communities of color. An extra two dollars in sales tax doesn't mean much to our local billionaires, but makes a world of difference to those earning the minimum wage.
---
IMMIGRATION

► From the AP — Lawsuit: Trump administration unfairly prolongs family separation — The Northwest Immigrant Rights Project filed the lawsuit Monday on behalf of three Central American migrants held in federal custody in Washington state, thousands of miles from where immigration officials transferred their children.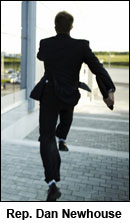 ► In the Yakima Herald — Protesters urge Rep. Dan Newhouse to take a stand — Dozens of people protested outside U.S. Rep. Dan Newhouse's Yakima office Monday, demanding he take a stand against a federal policy that saw children separated from their parents who were entering the country illegally.
► In today's Seattle Times — With labor in short supply, House Republicans weigh legal status for undocumented farmworkers — As growers in Central Washington struggle to find enough workers to pick cherries and other crops, some Republicans in Congress are this week considering a divisive proposal: allow undocumented immigrants to stay in this country – so long as they work in agriculture.
EDITOR'S NOTE — Apparently, the elusive Rep. Newhouse supports this new Bracero-like guest worker policy.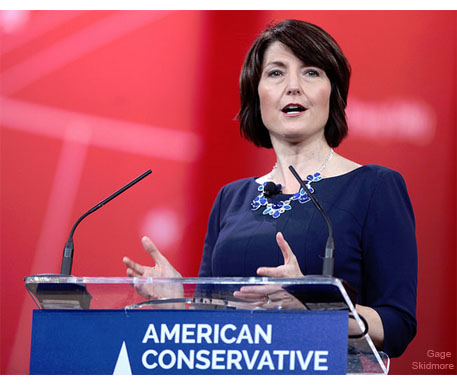 ► From The Hill — Vulnerable House GOP leader takes lead on family separations bill — Rep. Cathy McMorris Rodgers (Wash.), chairwoman of the House Republican conference, confirmed on Monday that she is taking the lead on legislation to end the separation of immigrant families at the U.S.-Mexico border. She is facing a potentially tough reelection this fall, with the Cook Political Report rating her race as competitive, though the seat leans Republican.
► In today's Washington Post — GOP focuses on bills to keep families together as hopes dim for broad immigration overhaul — With the president proving to be an unpredictable ally, Republicans have all but abandoned efforts for sweeping legislation that would fund a border wall and deal with the fate of young undocumented immigrants.
► In today's NY Times — U.S. retreats on 'zero tolerance' at border to stop separations — The announcement by the nation's top border security official effectively revives the Obama administration's "catch and release" policy that has so angered President Trump.
---
THAT WASHINGTON
► From Politico — Trump's trade war triggers recession fears — Trump could be running a "Morning in America" midterm campaign strategy, bragging about a growing economy with low unemployment. Instead, he's banking on hard-line trade and immigration policies that could excite his base while undoing economic gains and nudging the U.S. toward a recession.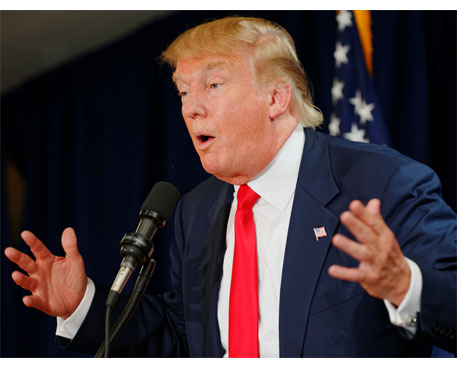 ► In today's Washington Post — Trump 'surprised' that Harley-Davidson is moving some work overseas after tariffs take effect — The motorcycle maker, which President Trump praised last year for "building things in America," said it was shifting some production out of the United States to escape European tariffs that had been imposed in retaliation for Trump's tariffs on steel and aluminum.
► From The Hill — Harley stunner spikes tension with Trump over trade policy — Harley-Davidson's announcement that it is moving some production overseas to avoid European tariffs coupled with triple-digit drops on Wall Street are raising pressure on lawmakers to do something about President Trump's trade war.
► In today's Washington Post — Factory workers aren't getting what Trump promised (by Catherine Rampall) — Factory workers and farmers are slowly learning that President Trump's fanatical protectionism — plus Congress's economic absenteeism — has left them painfully unprotected. That's not what Trump promised them, of course… Congress certainly has the ability to claw back some of the trade powers it gave away to the White House. It has, in fact, on occasion. But with rare exceptions, Republican legislators are too fearful of an angry Trump tweet today to prevent the wholly foreseeable economic misfortunes that will befall their own constituents tomorrow.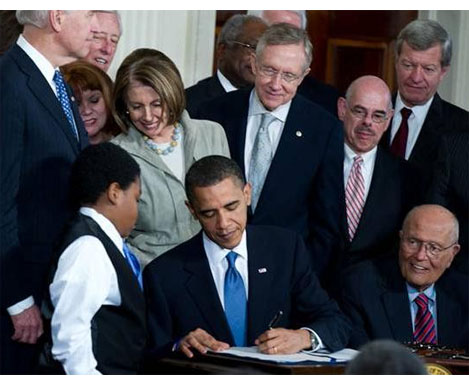 ► From The Hill — Defying predictions, ObamaCare insurers see boom times ahead — Health insurers are finding success in ObamaCare this year and are planning to expand their offerings in many states, defying expert's predictions. Experts have been hailing these developments, saying that insurers have finally figured out how to become profitable in the  ObamaCare marketplace.
---
NATIONAL
► In today's NY Times — These restaurants can't afford waiters, so they're putting diners to work — San Francisco offers a case study of how high housing costs alter the economics of everything else, including restaurant service… Restaurant workers, many of them priced out by the expense of housing, have been moving away. Restaurateurs who say they can no longer find or afford servers are figuring out how to do without them. And so in this city of staggering wealth, you can eat like a gourmand, with real stemware and ceramic plates. But first you'll have to go get your own silverware.
---
The Stand posts links to Washington state and national news of interest every weekday morning by 10 a.m.
WASHINGTON IS A UNION STATE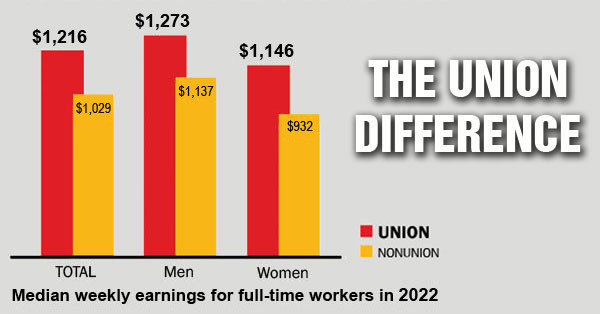 CHECK OUT THE UNION DIFFERENCE in Washington state: higher wages, affordable health and dental care, job and retirement security.
FIND OUT HOW TO JOIN TOGETHER with your co-workers to negotiate for better working conditions and respect on the job. Or go ahead and contact a union organizer today!