Dirty or merely 'unconventional'? ● Restoring OT pay ● Eyman in 2020
Monday, October 22, 2018
---
ELECTION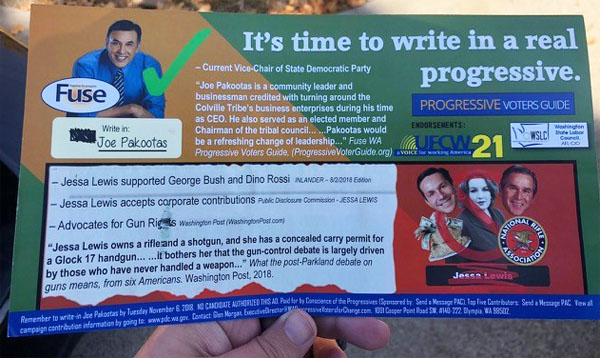 ► In the Seattle Times — Conservative political group mailer called 'blatant voter suppression' by Democratic leaders — The campaign mailers recently sent out in at least two Washington's state legislative districts look like a pitch to Democratic voters to elect a progressive candidate. But they come from a conservative political action committee, and ask voters to write-in alternative candidates (who aren't running for office) in close races that will help determine the margins of power in Olympia.
ALSO at the Stand — "This is dirty politics at its absolute lowest" — State Republican operatives target female Democratic challengers with fake union postcards in effort to protect GOP incumbents.
► In the (Spokane) Spokesman-Review — Ads from independent group urging Pakootas write-in called 'stunningly misleading' — A campaign mailer urging Democrats to cast a write-in vote for the state Senate in Spokane's 6th District race is being denounced as "stunningly misleading" by an organization that has its logo displayed on the ad but had nothing to do with it. Two newly formed political committees funded by conservatives are trying to convince progressives to write in Joe Pakootas, who is not seeking the Senate seat, instead of voting for Democrat Jessa Lewis.
EDITOR'S NOTE — Jessa Lewis is proudly endorsed by the Washington State Labor Council, AFL-CIO. Lewis is the Eastern Washington Director of Healthcare for All–WA, a non-profit focused on ensuring all Washingtonians have access to affordable health care coverage.
► In the (Longview) Daily News — Misleading mailer attempting to sabotage Frasier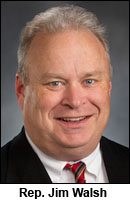 EDITOR'S NOTE — Rep. Jim Walsh (R-Aberdeen), on whose behalf the mailer was sent, refuses to criticize or condemn the controversial mailing, and instead calls Glen Morgan, the Republican operative and former Freedom Foundation staffer behind it, "an unconventional activist." Walsh failed to get organized labor's endorsement in this race because he voted AGAINST raising the minimum wage and AGAINST allowing all workers to earn paid sick leave. (Voters later passed an initiative approving both changes.) He also voted AGAINST the Washington Voting Rights Act to address discriminatory voting systems and AGAINST allowing more workers to join together in unions.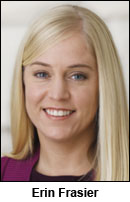 ► In the (Aberdeen) Daily World — Frasier stresses development of small business and work force — "After the last election I feel like we're more than ever just losing our voice for Southwest Washington," said Erin Frasier, running to replace Rep. Jim Walsh in the 19th District. "I thought I could step up and really be a voice."
EDITOR'S NOTE — Erin Frasier is proudly endorsed by the Washington State Labor Council, AFL-CIO.  She is a workforce development leader, educator, and mother of two whose family has farmed in rural
Lewis County for four generations. Frasier has taught at Grays Harbor College and helped develop programs to assist workers in a changing economy. She SUPPORTS our state's minimum wage and paid sick leave standards, as approved by voters.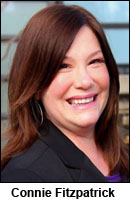 ► In the Kitsap Sun — Political newcomer FitzPatrick challenges incumbent Young for 26th House seat — Connie FitzPatrick, a Navy veteran and small business owner, decided to run for office because of what she perceived as a disconnect between those who represent the district and the residents who voted for them.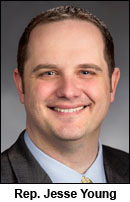 EDITOR'S NOTE — Connie FitzPatrick, who also was targeted by the fake union postcard supporting her opponent, is proudly endorsed by the Washington State Labor Council, AFL-CIO. Her opponent, Rep. Jesse Young (R-Gig Harbor), sponsored legislation to make Washington a so-called "right to work" state in order to weaken unions and lower wages. Only a handful of extreme Republicans supported his bill, so it never came to a vote. Young has twice been fined for illegally mixing legislative and campaign work, and was disciplined for creating a hostile work environment for his staffers.

► From The Hill — Early voting hints at huge turnout — More than 4.3 million Americans have already cast their ballots in the midterm elections, and early signs point to a huge increase in turnout from the last midterm elections in 2014, when overall voter participation hit a 70-year low.
---
LOCAL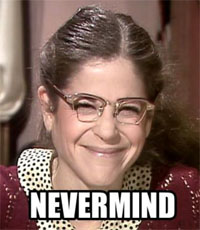 ► In today's NY Times — They said Seattle's minimum wage would cost workers a lot. Now the picture looks brighter. — A research team including economists from the University of Washington has put out a paper showing that Seattle's recent minimum-wage increases brought benefits to many workers employed at the time, while leaving few employed workers worse off. On their own, these results appear unremarkable. Large stacks of academic papers have shown that, for the average worker, a minimum-wage increase does more good in raising pay than it hurts by prompting some employers to cut back on hiring or hours. But this new paper has a unique pedigree: Last summer, the same authors released a paper showing that Seattle's minimum-wage increases had large costs for workers.
► From CrossCut — Mayor, chief, MLK Labor lobby to save Seattle police contract — Facing the prospect that the city's tentative agreement with Seattle's largest police union could fall apart amid blowback, boosters of the contract went on the offensive Friday, launching a last-minute stump campaign on its behalf… MLK Labor held a press conference on the steps of City Hall urging city council members to give it the thumbs up.
► In the Tri-City Herald — Looking for work? Hanford vit plant to fill up to 300 jobs — The hiring comes as the plant continues to shift from mostly construction work to preparations to operate the $17 billion plant by a court-enforced deadline in 2023 or sooner.
► In the News Tribune — In first layoffs, Tacoma Schools eliminates 19 administrative positions — The district has eliminated 19 administrative positions. Five of the employees whose positions were dropped will fill vacancies elsewhere in the district, while eight were transferred to non-administrative jobs.
---
THIS WASHINGTON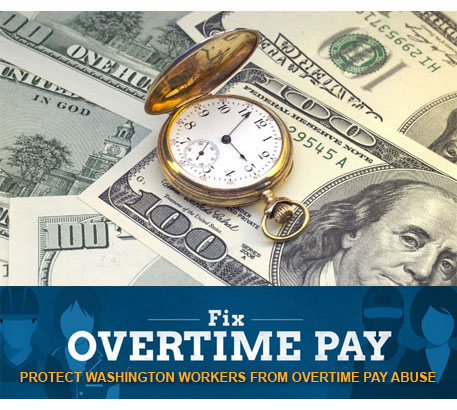 ► In today's Spokesman-Review — More Washington workers could be eligible for overtime under proposed change — Changes to Washington's overtime rules could significantly boost the number of professional workers eligible for time-and-a-half pay. Employees earning up to $74,800 in 2019 could be eligible for overtime, based on a draft concept released by the state Department of Labor and Industries for public comment.
ALSO at The Stand — State moves to restore OT pay protections — After four decades of inaction, L&I releases "pre-draft" towards updated overtime rules that could restore protections to hundreds of thousands of salaried workers.
► In the (Everett) Herald — Commission recommends pay raises for governor, state lawmakers and judges — The commission that sets salaries of the state's elected officials and judges voted to increase salaries for Washington lawmakers by 8.8 percent next July and another 8.8 percent a year later.
EDITOR'S NOTE — State employees, on the other hand, just ratified a tentative contract agreement that grants a 6 percent pay increase spread over two years.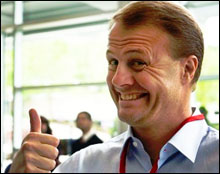 ► In the (Everett) Herald — Eyman trial in case brought by state AG pushed to 2020 — A political corruption trial for Mukilteo initiative promoter Tim Eyman has been pushed back to Jan. 27, 2020, in Thurston County. Attorney General Bob Ferguson has accused Eyman of secretly moving funds between two initiative campaigns in 2012 and receiving $308,000 in kickbacks from the firm that collected signatures for both measures. In the meantime, the Attorney General's Office continues to seek a slew of financial records from Eyman. Since February, Eyman has been in contempt and racked up daily fines for not handing over the records.
---
NATIONAL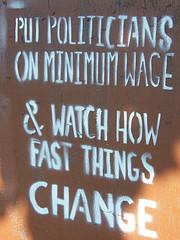 ► From Business Insider — A minimum-wage worker needs 2.5 full-time jobs to afford a one-bedroom apartment in most of the U.S. — What do you get when you combine minimum wage with increasing apartment rents? Many workers who can't afford a place to live. The National Low Income Housing Coalition's annual report has found that a worker needs to earn $17.90 an hour at a full-time job — 40 hours a week, 52 weeks a year — to afford a modest one-bedroom apartment. That's over $10 more than the federal minimum wage of $7.25.
---
The Stand posts links to Washington state and national news of interest every weekday morning by 10 a.m.
Short URL: https://www.thestand.org/?p=70714
Posted by
David Groves
on Oct 22 2018. Filed under
DAILY LINKS
. You can follow any responses to this entry through the
RSS 2.0
. Both comments and pings are currently closed.