ILWU's fate ● Office Careers sans careers ● Labor's civil war
Wednesday, February 19, 2020
---
LOCAL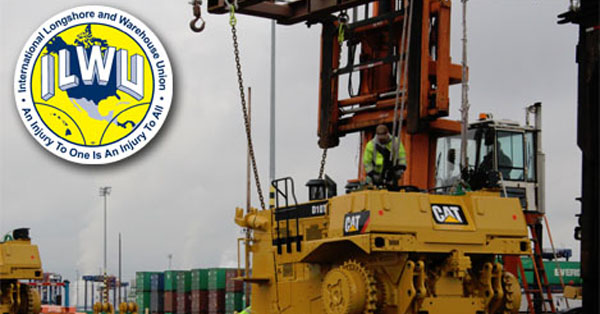 ► From the NW Labor Press — Judge could lower ILWU jury award — The fate of the International Longshore and Warehouse Union (ILWU) is in the hands of a judge. Last November, a jury ruled that the 38,000-member West Coast longshore union and its Portland Local 8 must pay $93.6 million in damages for orchestrating an on-the-job slowdown that harmed ICTSI, the Philippine-owned company that operated Port of Portland Terminal 6. That's more than 10 times the union's total assets, and ILWU has let members know that bankruptcy is possible as a result. On Feb. 14, ILWU attorneys asked U.S. District Judge Michael Simon to reduce that amount.
The Stand (Dec. 13, 2019) — ILWU: Our union will survive this challenge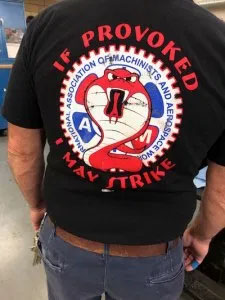 ► From the NW Labor Press — Machinists and electricians get raises of up to $10,000 at Nabisco — After two years of negotiations, only when 32 union machinists and 10 electricians at Mondelēz' Portland Nabisco bakery started preparing for a strike did the company give them an acceptable offer. On Feb. 2, members of Machinists Local Lodge 63 and IBEW Local 48 ratified a pair of union contracts that raise wages $6,000 to $10,000 year or more.
► In today's Yakima H-R — Yakima City Council cites concern about Astria employees, ready to listen — The Yakima City Council agreed to hold a special meeting to hear from community members about the impacts of the Astria Regional Medical Center's recent closure, which cost almost 500 people their jobs.
► From KUOW — LGBT teachers 'pushed out' of Catholic high school, families demand reinstatement — Several dozen parents, students, and other community members gathered on Tuesday in protest of the alleged forced resignations of two LGBT teachers from Kennedy Catholic High School in Burien.
► In today's Spokesman-Review — Spokane Public Schools may seek new levy to ease budget woes — Spokane Public Schools may consider asking voters to raise property taxes to offset budget deficits created by state government changes to school funding along with pay raises given in 2018.
---
BOEING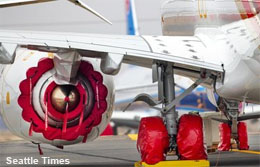 ► In today's Seattle Times — Boeing finds debris in wing fuel tanks of undelivered 737 MAXs, orders inspections — In the latest of a string of quality control issues, Boeing discovered debris that mechanics left inside the wing fuel tanks of several undelivered 737 MAXs during the aircraft assembly process. Boeing has ordered inspections of all the undelivered MAXs, about 400 of which are stored at various locations.
► In the Spokesman-Review — Spokane-area Boeing suppliers begin to feel pinch of 737 Max grounding — As Boeing's wait for federal approval of proposed fixes to the troubled 737 Max jetliner grows longer, the trickle-down effect continues to strain several smaller Spokane-based companies that supply parts ranging from from the airplane's overhead storage compartments to its seats.
---
THIS WASHINGTON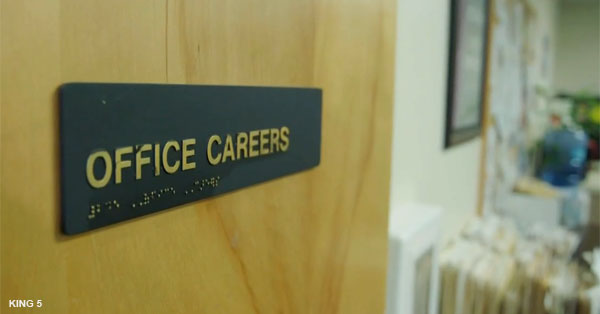 ► From KING 5 — State paid millions to retrain injured workers at unaccredited school without proof of success — Of all schools in the state of Washington – including public universities, community colleges, and public and private trade and vocational schools – no school has been paid more by the state Department of Labor and Industries to retrain injured workers than a small, private, unaccredited, mostly online school located in a business park in Renton: Office Careers. For disabled workers who cannot return to the job where they were injured and don't have skills for a different line of work, state law allows L&I to authorize retraining. Workers' compensation dollars pay the tuition. There's a lot on the line. If a disabled worker goes through retraining and earns a certificate or diploma, L&I can find them "employable" and terminate all their benefits. At issue is whether or not Office Careers actually offers a program that leads to injured workers obtaining jobs, and whether or not the school simply passes people through the program regardless of their ability to do the work.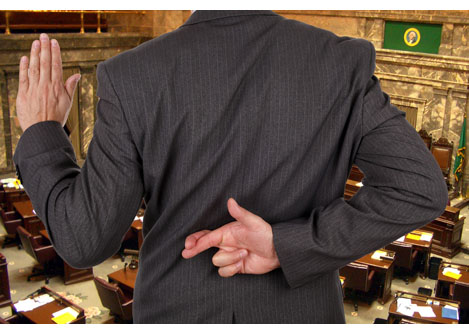 ► In today's (Longview) Daily News — Sen. Braun weighing whether to keep two-term pledge — Sen. John Braun (R-Centralia) said Tuesday he hasn't yet decided whether to seek a third term this year despite saying in 2012 that he would serve no more than two. In an interview when he first ran for Legislature in 2012, Braun told The Daily News, "I think I have the experience to be effective. … You work in the time you're given, and then you give someone else a shot."
► In today's Seattle Times — Legislature should let former inmates vote (editorial) — The Legislature should pass SB 6228 to make voting rights clearer and more accessible to ex-offenders. The chance to vote is an important step toward reintegrating people who have served out their confinement.
---
THAT WASHINGTON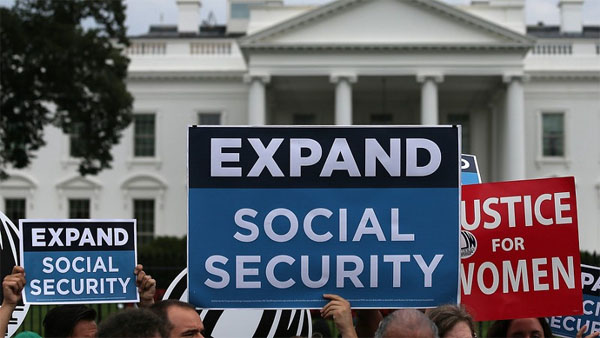 ► From Common Dreams — Millionaires stop paying into Social Security for the year today, highlighting need to scrap payroll tax cap — On Wednesday, not even two full months into 2020, millionaires will stop paying into Social Security for the year due to the program's payroll tax cap. The cap limits annual wages subject to the Social Security payroll tax to the first $137,700. Sarah Rawlins, program associate at the Center for Economic and Policy Research, wrote that the cap means "someone who makes $1,000,000 per year stops paying into the program on February 19, 2020."
► From Politico — Health care costs are top priority heading into elections, poll finds — The vast majority of Americans rank cutting health care and prescription drug costs as their top priorities heading into election season, regardless of party affiliation, according to a new POLITICO-Harvard T.H. Chan School of Public Health survey.
► From The Hill — Trump to waive federal contracting laws to speed construction of border wall — The waivers affect 10 statutes, including requirements for open competition and justifying selections.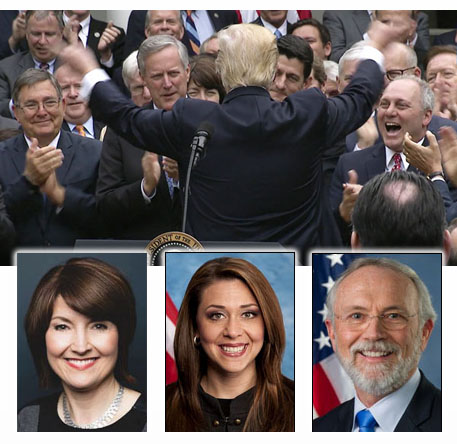 ► In today's NY Times — As Trump claims to be law of the land, Barr's irritation builds — Suggestions of Attorney General William Barr's resignation came at the end of a day when Trump asserted his dominance over a justice system that had long sought to insulate itself from political pressures. Calling himself "the chief law enforcement officer of the country," Trump demanded a new trial for Roger Stone, urged federal judges to address the "tremendous" abuse of the special counsel investigation of his campaign, and bypassed the traditional pardon process to grant clemency to celebrity convicts recommended by his friends, allies and political donors.
EDITOR'S NOTE — Is anyone surprised that Donald Trump considers himself not only above the law, but the law itself? Republicans in Congress have excused his illegal actions in the interest of partisan politics. This is what happens when to insulate, placate and exonerate a man who would be dictator. He becomes a dictator.
► In the (Longview) Daily News — Herrera Beutler to hold phone townhall Saturday
---
NATIONAL
► From the Michigan Advance — Unions say 18-year high for major work stoppages shows workers are 'fed up' — AFL-CIO President Richard Trumka said the statistics showing more strikes in America represent nothing less than a sea change in America. "Working people — completely fed up with an economic and political system that does not work for us — are turning to each other and using every tool at our disposal to win a better deal," he said.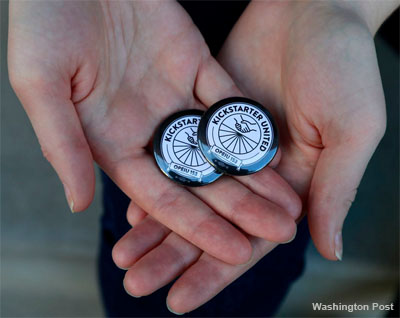 ► In today's Washington Post — Kickstarter staff votes to unionize, a sign of rising labor tensions in tech — The staff at the crowdfunding platform Kickstarter voted to join a labor union Tuesday, part of a rising wave of workforce activism in tech. The staff voted 46 to 37 to join a chapter of the OPEIU. Though small in numbers, the union carries symbolic weight. Waves of activism have coursed through the world of tech in the past few years but they have largely stopped short of union campaigns.
EDITOR'S NOTE — Experience the power of unity and solidarity. Get more information about how you can join together with co-workers and negotiate a fair return for your hard work. Or go ahead and contact a union organizer today!
► In today's Washington Post — Virginia public school teachers poised to gain collective bargaining rights — Teachers in Virginia may soon gain the right to collectively bargain with the public school systems that employ them — signaling a historic shift for the state and a major victory for labor advocates nationwide.
► In today's Washington Post — Fairfax Connector bus operators might strike again — Fairfax Connector bus operators could go on strike as soon as Thursday, as labor negotiations have once again stalled, ATU 1764 leaders said.
► From CBS San Francisco — Bay Area Safeway workers to hold rallies, call for higher wages — Starting Tuesday, Safeway workers are beginning a series of rallies in front of stores all across the Bay Area, as UFCW Local 5 canceled its contract with the grocery chain amid ongoing negotiations.
---
TODAY'S MUST-READ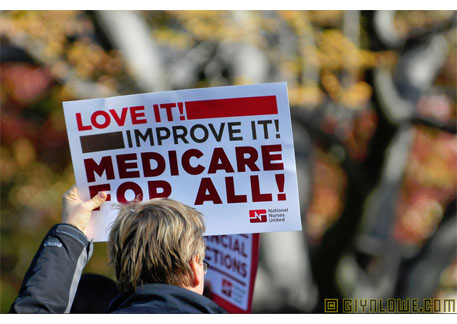 ► From Politico — Labor's civil war over 'Medicare for All' threatens its 2020 clout — In union-heavy primary states like California, New York, and Michigan, the fight over single-payer health care is fracturing organized labor, sometimes pitting unions against Democratic candidates that vie for their support. On one side of the divide are more liberal unions like the American Federation of Teachers and the Service Employees International Union, which argue that leaving health benefits to the government could free unions to refocus collective bargaining on wages and working conditions. On the other side are more conservative unions like the International Association of Fire Fighters and New York's Building & Construction Trades Council, which don't trust the government to create a health plan as good as what their members enjoy now.
"It's an extremely divisive issue within the labor movement," said Steve Rosenthal, a former political director for the AFL-CIO. "Nobody's opinions will be changed during the presidential nominating fight, and unions may well be divided over Democratic candidates until the end."
EDITOR'S NOTE — Delegates representing the unions that comprise the Washington State Labor Council, AFL-CIO have twice approved resolutions in support of "Medicare for All" — in 2017 and 2019.
---
The Stand posts links to Washington state and national news of interest every weekday morning by 10 a.m.
Short URL: https://www.thestand.org/?p=84189
Posted by
David Groves
on Feb 19 2020. Filed under
DAILY LINKS
. You can follow any responses to this entry through the
RSS 2.0
. Both comments and pings are currently closed.