Anything dividing our solidarity is a threat
Thousands of union members have participated in the WSLC's Race & Labor training. You can help us reach thousands more.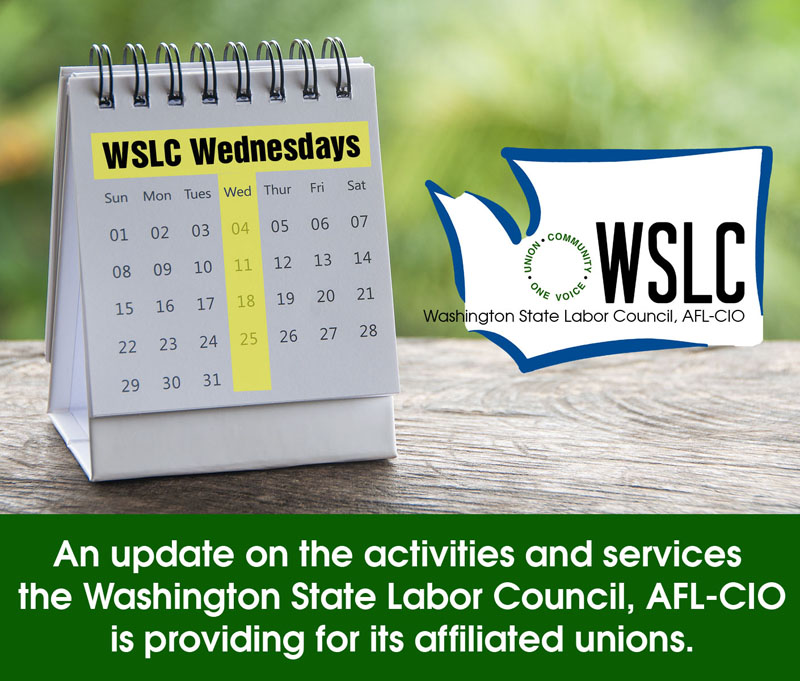 SEATTLE (March 29, 2023) — America's labor movement is growing more and more racially diverse. In fact, 100 percent of the growth in union membership last year — 231,000 new rank-and-file members — can be attributed to Black and Indigenous folks and other people of color.
It makes sense, given that racial pay gaps persist in America and BIPOC workers are far more likely to have poverty-wage jobs. These workers recognize that joining together in a union is the best way to secure better pay and working conditions, so that's exactly what they are doing.
But those who seek to exploit working people continue to stoke racial divisions, just as they have for centuries in America. They do this to undermine any efforts to build solidarity and power for the working class. Racist anti-union "right-to-work" laws persist (though no longer in Michigan!) and right-wing culture wars are being waged at the state level, as teachers are restricted from teaching about racism and its impacts. As Rep. Alexandria Ocasio-Cortez (D-NY) pointed out last week, apparently even Rosa Parks is too "woke," with a book about the civil rights icon's life now banned from Florida schools.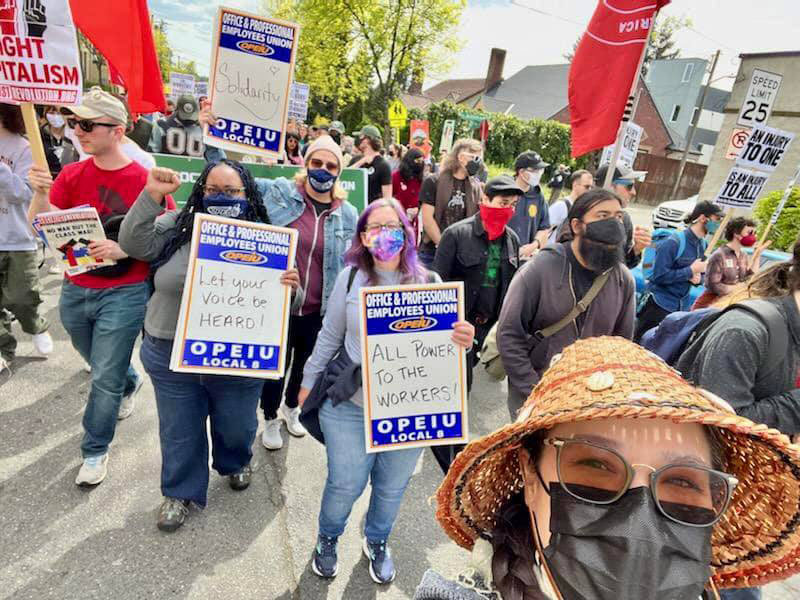 This is why the Washington State Labor Council, AFL-CIO created its groundbreaking Race & Labor program in 2015: developing a shared understanding of how racism is used as a strategy for dividing worker solidarity for the benefit of bosses and billionaires. These trainings provide space for union members to develop the language and resources they need to interrupt oppressive moments, combat racist systems, and support each other in their shared goals of winning better jobs and building stronger communities — and recognize anti-racism work as an essential organizing strategy for growing our movement.
Since 2020, the WSLC has expanded its Race & Labor program to include virtual and hybrid trainings, and in partnership with Labor Notes, has developed a Race & Labor Certification program to train rank-and-file members to lead these anti-racist trainings themselves.
To date, nearly 10,000 working people, including members from approximately two-thirds of the 600-plus unions, Central Labor Councils, constituency groups, and worker centers affiliated with the WSLC have gone through Race & Labor training. In the training certification program, the WSLC has exceeded its goal of 30 new trainers in Eastern and Western Washington, recruiting a multi-generational and racially diverse group of working people.
"We know that anything that divides our solidarity is a threat to our movement and to working people's wellbeing," said Kasi Perreira, the WSLC's Racial and Gender Justice Director. "We're seeing immense enthusiasm for organized labor, especially among younger workers from increasingly diverse generations. To support current and future union members, to be a welcoming home and an effective movement for building worker power, we must combat racism."
To scale this work and meet the growing demand from affiliates across Washington state, the WSLC is recruiting interested folks who have been through the Race & Labor training to become certified co-facilitators in the curriculum. Trainers are being sought from different parts of the state and from a variety of backgrounds, centering the people most impacted, and ensuring geographic diversity.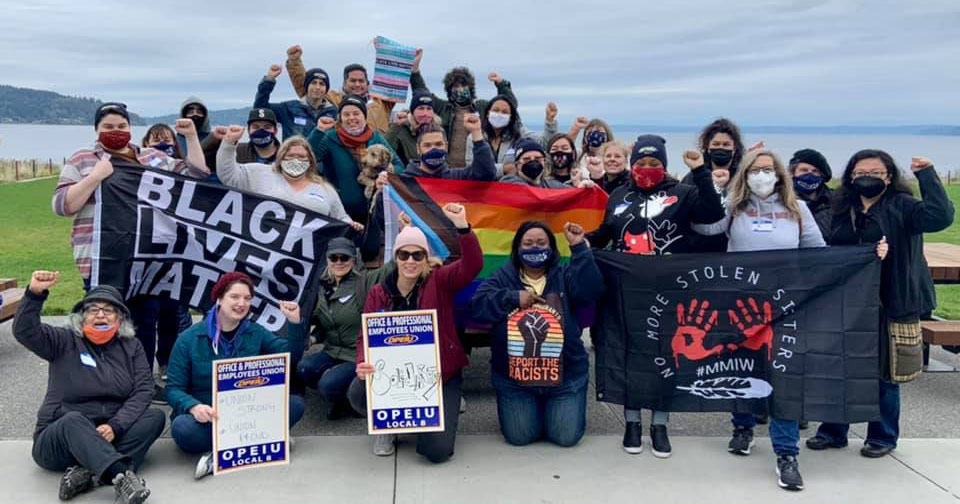 Upcoming certification cohorts will be with OPEIU Local 8 in April for rank-and-file leaders and a "WSLC Race & Labor Intensive" train the trainer the week of June 5, where union leaders and staff will focus on culture shift within their own unions.
OPEIU 8 members should contact their union rep to learn more about the Racial Equity Social Justice (RESJ) Committee (pictured above) or attend a Regional Member Meeting. See the OPEIU 8 event calendar for more information. To learn more about the WSLC Race & Labor program, or to sign up for the "WSLC Race & Labor Intensive" in June, please complete this open interest form.
If you and your union are interested in conducting a Race and Labor workshop to discuss these critical issues, or if you are interested in becoming a workshop trainer yourself, please fill out this form or contact Kasi Perreira at kperreira@wslc.org.
---
WSLC Wednesdays is a feature of The Stand where different departments of the Washington State Labor Council, AFL-CIO describe their recent activities and the services they are providing to WSLC-affiliated unions.
Short URL: https://www.thestand.org/?p=115518
Posted by
admin
on Mar 29 2023. Filed under
W.S.L.C.
. You can follow any responses to this entry through the
RSS 2.0
. Both comments and pings are currently closed.