Solidarity mushrooms | Execs lack diversity | Their business model is lying
Wednesday, April 19, 2023
---
LOCAL
EDITOR'S NOTE — That was yesterday. TODAY (Wednesday, April 19) union members and supporters are invited to show their solidarity with Fred Meyer workers in Pierce County at 2:30 p.m. outside the store at 1201 Valley Ave. in Sumner. Let's send Fred Meyer management a message that they need to do the right thing and recognize their employees' decision to form a union. Learn more.
► From KIRO — Edmonds School Board greeted with packed house over proposed budget cuts — Students, parents and faculty lined up to plead their cases before the Edmonds School Board Tuesday night. The Edmonds School District is facing a $15 million budget shortfall. Now, many families are trying to save school programs that are on the chopping block.
---
AEROSPACE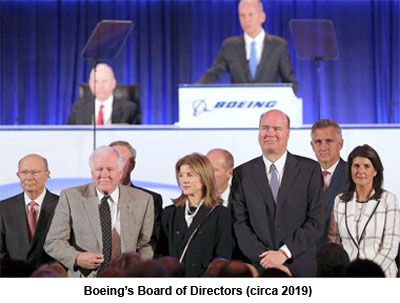 ► From the USA Today — At mega-contractors like Raytheon, Moderna and Lockheed (and Boeing), diversity remains a challenge — Executives at companies that receive billions of dollars in federal contracts were less likely to reflect America's diversity than their employees, according to a first-ever analysis. Some have been sued for workplace discrimination. The study found similar trends – white men holding a disproportionate number of top jobs and women of color having the least representation – at other companies receiving billions of dollars, such as Boeing, Raytheon, Humana, General Electric and Honeywell. The disparities highlight how tax dollars can reinforce gaps in wealth and opportunity for women and people of color.
► From the Seattle Times — New Boeing quality issue means fewer 737 MAXs for airlines this summer — Pressed by investors Tuesday to say what management is doing to stem the "continued negative reports on the quality of Boeing products," Boeing CEO Dave Calhoun said he anticipates supply chain problems will continue to slow production over the next two years.
► From Reuters — Boeing 737 MAX production ramp up will continue despite delivery pause — Boeing still plans to ramp up production of its best-selling 737 MAX passenger jet this summer, despite a recent manufacturing problem that has paused some deliveries, Calhoun said.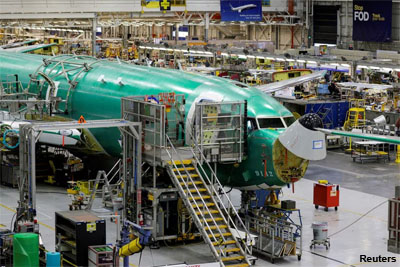 ► From Reuters — Planemakers talk up 'surge capacity' amid industrial woes — Planemakers have signalled a shift in production strategy to make factories more resilient to recent supply disruptions by adding "surge capacity," even where that means extra cost. Leaders of Airbus and Boeing have both used the term in recent days – which can include expanding factory space and hiring more staff – as the aerospace industry struggles to tame post-COVID disruption now in its fourth year.
► From Reuters — Airbus to give 5%-7.4% pay hike to workers in Spain, union says
---
THIS WASHINGTON



► From the Columbia Basin Herald — Newspaper tax break passes WA House and Senate — SB 5199 reduces the business and occupations tax rate to 0% for newspaper publishing and for news websites that are the successors to newspapers that were published prior to Jan. 1, 2008.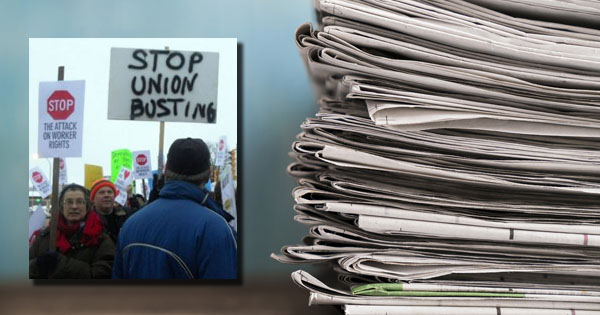 EDITOR'S NOTE — Although Washington's labor movement supports tying tax preferences to strict labor standards that promote the highest quality and number of jobs practicable, and although this bill does not include such labor standards, SB 5199 was not opposed by unions. That said, Washington's taxpayer-subsidized newspapers should start respecting their employees' rights and not engaging in union-busting when their employees vote to join together in a union.
► From the Spokesman-Review — State may change real estate excise taxes to build affordable housing — Under the proposal that passed a key House committee last week, some rates would be lowered and others would be maintained. The increased rates would affect real estate sales in excess of $3.025 million.
---
THAT WASHINGTON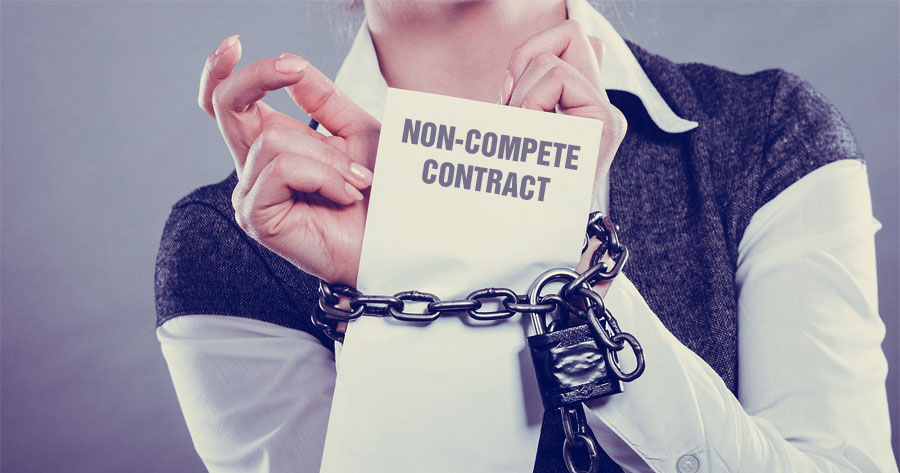 ► From HuffPost — Congressional Democrats urge FTC to ban noncompete agreements 'without delay' — The FTC announced in January that it plans to bar employers from using such contracts to lock workers into their jobs and prevent them from taking better offers elsewhere. The proposal has drawn cheers from progressives and worker groups as well as a backlash from business lobbies such as the U.S. Chamber of Commerce.
► From The Hill — Biden to draw contrast with McCarthy Wall Street speech with visit to union facility — Biden will deliver remarks today at the IUOE Local 77 Training Center in Maryland, where he will criticize House Republicans' plan for government spending cuts and efforts to take away government assistance from some Americans
► From the AP — Biden pans McCarthy's debt plan as 'huge cuts' to Americans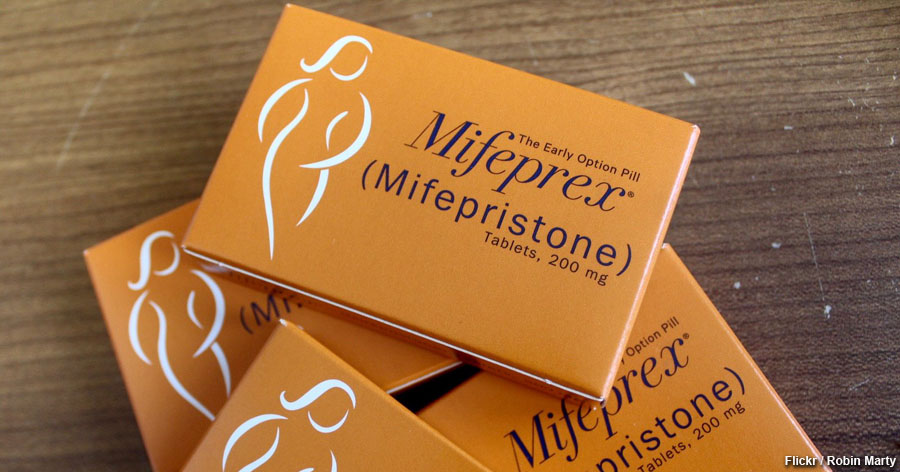 ► From the AP — Supreme Court poised to rule on abortion pill restrictions — The Supreme Court is deciding whether women will face restrictions in getting a drug used in the most common method of abortion in the United States, while a lawsuit continues. The justices are expected to issue an order on Wednesday in a fast-moving case from Texas in which abortion opponents are seeking to roll back Food and Drug Administration approval of the drug, mifepristone.
► From the NY Times — A $787.5 million settlement and embarrassing disclosures: The costs of airing a lie — Fox News's late-stage agreement with Dominion Voting Systems came with a rare acknowledgment of broadcasting false claims by the conservative media powerhouse.
► From the Washington Post — Fox News still faces $2.7 billion defamation lawsuit from Smartmatic

---
NATIONAL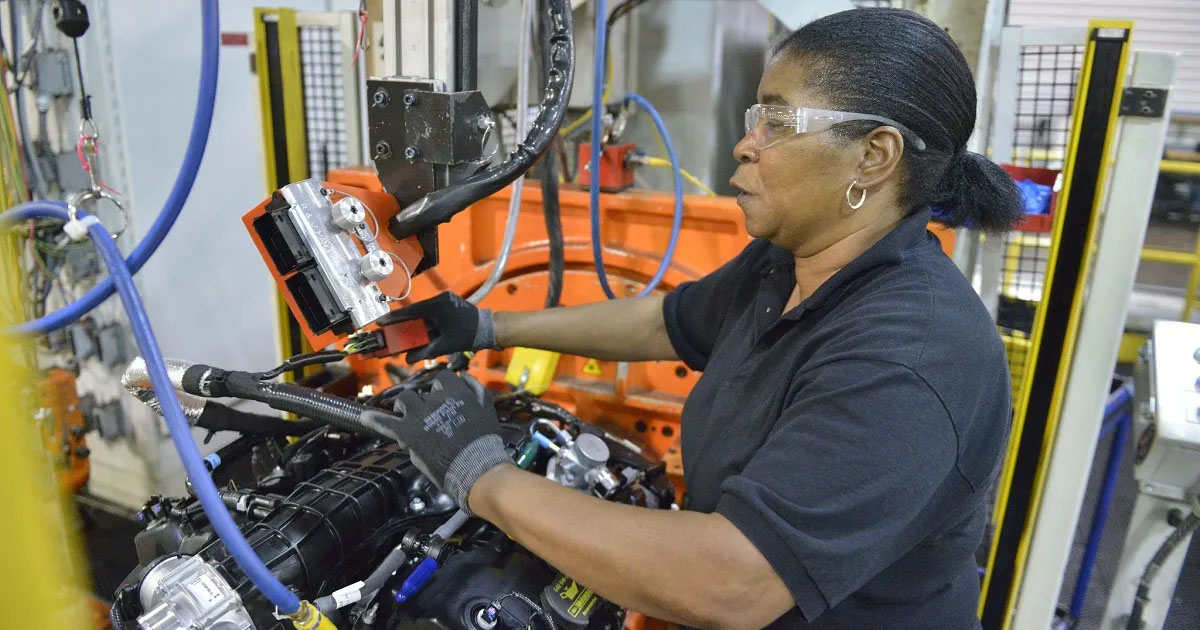 ► From NJ Today — New report highlights challenges still faced by America's working women — Survey respondents emphasized several solutions to removing barriers, including support from their unions to ensure fairness and equity, apprenticeships, stronger recruitment practices, quality and affordable childcare, and more inclusive workplaces. AFL-CIO President Liz Shuler said:
"(This report) reaffirms that women can and must play an important role in revitalizing America's manufacturing sector. These findings provide us with an invaluable blueprint to ensure that women have equal access to these careers and the resources we all need to succeed, including far better child care and paid leave policies."
► From the LA Times — New contract would raise average L.A. teacher salary to $106,000 and lower class size — The Los Angeles school district and the teachers union have reached a tentative agreement that provides a 21% wage increase over about three years, raising the average teacher salary to $106,000 while averting the potential of a second strike this school year.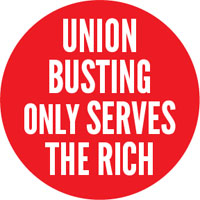 ► From Bloomberg — NBCUniversal told managers to fight unions in role-playing exercise — Comcast's NBCUniversal held a role-play session for managers about how to defeat union drives, a task the training materials for the exercise said was necessary for employees to keep their jobs.
EDITOR'S NOTE — Reminder: it is against federal law to threaten employees with layoffs, wage cuts, reduced hours when they consider joining together in unions. If only the penalties to breaking this law were a deterrent. (This is a message in support of the Richard L. Trumka PRO Act.)
► From The Guardian — Iowa state senate votes to allow children to work longer hours and serve alcohol — In a pre-dawn session on Tuesday, the Iowa state senate voted to allow children to work longer hours and serve alcohol, the latest move by Republican-controlled statehouses to combat a labor shortage by loosening child labor laws.
► From NPR — 'Leave pity city,' MillerKnoll CEO tells staff who asked whether they'd lose bonuses — The CEO of an office furniture giant landed at the center of a social media storm this week after she told her staff to focus on being better employees instead of asking whether they'd lose their bonuses. For the fiscal year ending in May 2022, she made $3.9 million in bonuses on top of her fixed salary of $1.1 million.
EDITOR'S NOTE — Ready for some respect at work? Get more information about how you can join together with co-workers and negotiate for better pay and benefits — and a voice on the job. Or go ahead and contact a union organizer today!
---
The Stand posts links to Washington state and national news of interest every weekday morning by 10 a.m.
Short URL: https://www.thestand.org/?p=116263
Posted by
David Groves
on Apr 19 2023. Filed under
DAILY LINKS
. You can follow any responses to this entry through the
RSS 2.0
. Both comments and pings are currently closed.