AFL-CIO hails Biden deal to avert GOP's manufactured crisis
The following is from the AFL-CIO: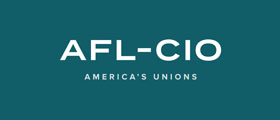 WASHINGTON, D.C. (June 1, 2023) — AFL-CIO President Liz Shuler released the following statement on the agreement reached Tuesday between President Biden and House Speaker Kevin McCarthy on lifting the debt limit and approving a budget deal to avert economic catastrophe:
"For months, extremist House Republicans have held our economy hostage in a manufactured debt ceiling crisis, threatening working people with economic catastrophe. Millions of workers and families were pawns in their game, holding our collective breath as we worried about losing our jobs and livelihoods to protect tax cuts for billionaires.
"President Biden has met the moment in the face of extraordinary opposition and pulled us back from what could have been an intractable circumstance. Under his leadership and bipartisan approach, we will avoid the loss of millions of jobs and the decimation of retirement savings, while protecting working people against draconian cuts to public safety and education.
"But let's also be clear: Republicans prioritized the richest people in our country while needlessly attacking the most vulnerable. Millions of workers and families will find it harder to get the food stamps, child care and work assistance we rely on, while trillions in tax cuts for the wealthiest Americans will remain in place.
"Budgets are statements of our values, and in this moment, extremist Republicans made their values known: They will stop at nothing to put the wealthy and big corporations over working people, even if it means bringing the nation and the world to the brink of economic disaster. And they once again attacked SNAP—taking food from the mouths of the hungry and vulnerable.
"Workers will not forget these hostage-taking tactics, and we will fight back every day against extremists who threaten labor's values to advance their own agenda.
"While the deal is not perfect, President Biden and his team have worked tirelessly to avoid the worst possible outcomes. Hopefully, working people throughout the country will be able to breathe a sigh of relief."
---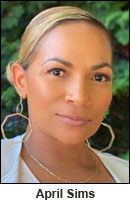 April Sims, President of the Washington State Labor Council, AFL-CIO, released the following statement:
"The people of Washington state should be outraged that House Republicans held the entire U.S. economy hostage to try to force cuts in essential public services for the working people of our state and nation. Hundreds of thousands of working families in Washington state — low-wage workers, students, veterans, seniors and many others — found themselves in the GOP's crosshairs. Thankfully, President Biden negotiated a deal that brings us back from the brink, but we will not forget the assault on Washington's working families."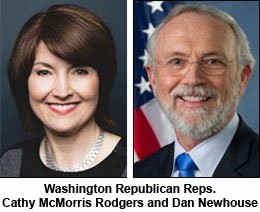 House Republicans passed a bill outlining their goals in negotiations over the debt ceiling. On a 217-215 vote, Washington Republican Reps. Cathy McMorris Rodgers and Dan Newhouse both voted to approve the "Limit, Save, Grow Act." If either one had voted against the bill, it would have failed to pass.
The bill was estimated to make the following cuts to Washington state:
4,800 preschool and child care slots would be eliminated
187,000 Washingtonians would lose food assistance
89,000 students would see the cost of college go up
17,000 Washington families would see an increase in their housing costs
164,500 veterans could lose medical care
371,000 Washingtonians could lose Apple Health (Medicaid) coverage
1.5 million seniors would have to wait at least 2 months longer for Social Security and Medicare assistance
Short URL: https://www.thestand.org/?p=117341
Posted by
admin
on Jun 1 2023. Filed under
NATIONAL
. You can follow any responses to this entry through the
RSS 2.0
. Both comments and pings are currently closed.