Union strong at Swedish ● All talk at Boeing? ● Rick rolls at 70
Friday, August 23, 2019
---
LOCAL
► In today's Seattle Times — Seattle school district and union still divided on pay less than 2 weeks before school starts — The next two weeks will be suspenseful for teachers and families. Seattle Public Schools and the union representing 6,000 of its educators reached the end of their scheduled bargaining days on Wednesday without producing a new contract.  They're still divided on pay, according to the Seattle Education Association.
► In today's Tri-City Herald — Strike deadline looms as Kennewick teachers, district meet with mediator — Kennewick teachers and administrators returned to mediation Thursday as Monday's deadline looms to get a tentative agreement to avoid a strike. The school district and the KEA have been trying to hammer out a new three-year contract since last May.
► In today's Columbian — La Center School District, teachers return to the table — The La Center School District and teachers union are back at the bargaining table this morning, and plan to meet as much as possible over the weekend to avoid delaying the start of the school year on Wednesday.
► In today's Tri-City Herald — Tri-Cities picked for multi-million dollar electric grid research complex — PNNL has been picked as the site of a new national grid energy research facility by the Department of Energy. The proposed project would mean tens of millions of dollars will be spent on a new complex at the Richland campus of the DOE national laboratory.
---
BOEING
► In today's Seattle Times — Boeing and FAA give more signs of preparations for a 737 MAX return to flight — The FAA said it's inviting "a cross-section of line pilots from carriers that operate the aircraft around the world" to participate in simulator testing "as part of the overall testing and validating of new procedures on the Boeing 737 MAX."
► From The Economist — Boeing's troubles cost the aerospace industry $4 billion a quarter — The human cost (of the 737 MAX crashes) is immeasurable. The financial blow to Boeing itself, its suppliers and its airline customers is more tangible—and mounting.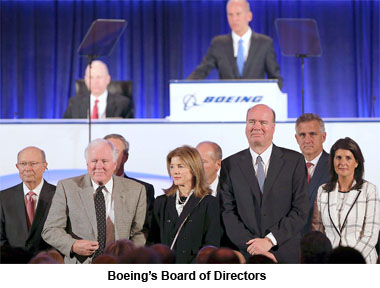 ► From The Hill — Major companies have to prioritize workers in new corporate missions (by Terri Gerstein and Jane Flanagan) — The Business Roundtable has issued a statement proposing that instead of focusing solely on traditional shareholders, a reimagined corporate mission should take into account consumers, workers, communities, and the environment. Many questions remain about this pledge signed by household names like Amazon, Apple, Boeing, FedEx, Fox News, and Marriott. Will they convert these words into action or is this a public relations move responding to the mood across the nation?
EDITOR'S NOTE — For example, will Boeing reinstate the Flight Line Inspectors they fired for exercising their legal right to join together in a union? With this letter Boeing signed and everything else they are going through right now, has there ever been a better time for Boeing to "convert these words into action" and work with its employees who are committed to the safety of the company's products, and not against them? Discuss.
---
THIS WASHINGTON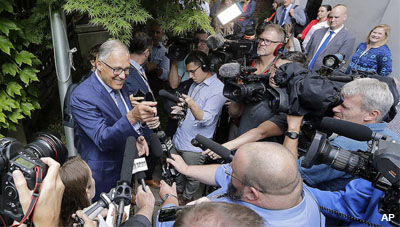 ► In today's (Everett) Herald — Inslee's bid for third term derails plans for other Democrats — Gov. Jay Inslee launched his re-election campaign hours after abandoning his quest to be president, a quixotic pursuit that lasted six months and provided a national platform for his ideas on combating climate change… His announcement drew public cheers from leaders of the Democratic Party and statewide labor unions. "He values and respects the voice and experience of our state's educators,"said new WEA President Larry Delaney. "We look forward to Gov. Inslee's continued leadership on school funding, workers' rights and other issues that affect Washington families."
ALSO at The Stand — WSLC's Brown: Gov. Inslee 'has done the nation a service'
► From Crosscut — Inslee's re-election bid cools other Democrats' ambitions — for now — Some believe the governor's office could still become vacant in 2021 if Inslee is re-elected and then appointed by a Democratic president to a Cabinet position.
► From Twitter —
---
THAT WASHINGTON
► In today's Washington Post — China hits U.S. with tariffs on $75 billion worth of goods, including autos — China struck back with retaliatory tariffs on $75 billion in American goods and reinstated levies on auto products Friday, delivering a strategically timed blow as recession warning signs cast doubt on the strength of the U.S. economy.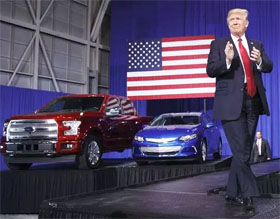 ► From MarketWatch — U.S. created 501,000 fewer jobs since 2018 than previously reported, new figures show — Turns out hiring wasn't nearly as strong in 2018 and early 2019 as the government initially reported — by about a half-million jobs. The economy had about 501,000 fewer jobs as of March 2019 than the Bureau of Labor Statistics initially calculated in its survey of business establishments. That's the largest revision since the waning stages of the Great Recession in 2009. The newly revised figures indicate the economy didn't get a huge boost last year from Trump's tax cuts and higher federal spending. They also signal the economy is a bit weaker than previously believed.
► In today's Washington Post — The month a shadow fell on Trump's economy — Even as his aides warn of a business climate at risk of faltering, the president has been portraying the economy to the public as "phenomenal" and "incredible." He has told aides that he thinks he can convince Americans that the economy is vibrant and unrattled through a public messaging campaign. But the internal and external warnings that the economy could slip have contributed to a muddled and often contradictory message.
► From Vanity Fair — Trump has told friends that gutting Medicare could be a fun 'second term project' — While Republicans do not expect Trump to push for Social Security and Medicare cuts while campaigning for reelection, they've apparently encouraged him to do so should he win a second term — a proposition to which President "I'm not going to cut Social Security, I'm not going to cut Medicare" has reportedly been receptive. Republicans, said Sen. John Barrasso (R-Penn.), have "brought it up with President Trump, who has talked about it being a second-term project."
► A related story from The Hill — Poll: Majority wants Trump out, but not through impeachment
---
NATIONAL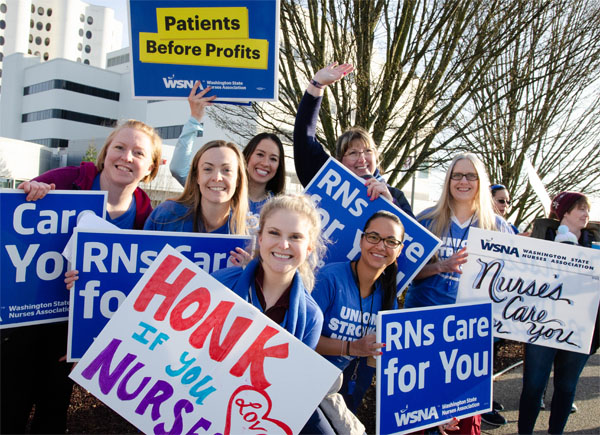 ► From The Guardian — High turnover, understaffing, low pay: U.S. nurses fight to unionize — The American healthcare system is plagued by the most expensive costs in the world, as millions of citizens suffer from medical debt and 13.7% of adults have no insurance. In the midst of these issues, nurses across the U.S. are fighting to unionize as a way to take on the for-profit healthcare system that they see as failing to help patients. Mary Beth Boeson has worked for 24 years at Beaumont hospital in Royal Oak, Michigan, where nurses began an organizing campaign this year to form a union for the 3,200 nurses employed by the hospital with the Michigan Nurses Association. Boeson said the campaign started because of changes at the hospital, including high turnover rates, understaffing and budget cuts.
EDITOR'S NOTE — Are you a hospital or healthcare worker who wants better staffing and pay to improve patient care? Get more information about how you can join together with co-workers and negotiate a fair return for your hard work. Or go ahead and contact a union organizer today!
► From CNBC — How Amazon is fighting back against workers' increasing efforts to unionize — Throughout Amazon's 25-year history, there have been multiple rumblings of workers trying to unionize, but to no success. With record-breaking sales numbers and newly doubled shipping speeds, however, momentum to organize has picked up among some of Amazon's more than 650,000 worldwide employees.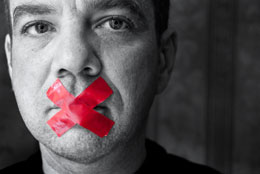 ► From Vox — Google is cracking down on its employees' political speech at work — Google announced new rules on Thursday about what employees are allowed to say in the workplace — including restrictions on political expression and guidelines on internal debates about company activity.
► From The Atlantic — The new servant class — In an age of persistently high inequality, work in high-cost metros catering to the whims of the wealthy — grooming them, stretching them, feeding them, driving them — has become one of the fastest-growing industries. The MIT economist David Autor calls it "wealth work."
► In today's NY Times — David Koch, billionaire who fueled right-wing movement, dies at 79
---
INTERNATIONAL
► From the Rochdale Herald — Denmark offers to buy America from Russia — Russian Premier Vladimir Putin, who bought the U.S. with a Betamax videotape of prostitutes urinating on a dementia patient, told The Rochdale Herald: "It's a pretty good deal and we're open to discussing it with Denmark. Russia bought North America for the price of two hookers and a large bottle of Evian Water so anything over 75 rubles is a good return on our investment."
---
T.G.I.F.
► Happy 70th birthday today to Aussie-American soap opera star/rocker Rick Springfield! Here he is performing at the first-ever Rock am Ring (German for "Rock at the Ring") at the Nürburgring race track in 1985, where he shared the bill with similarly mulleted bands like U2, Foreigner, REO Speedwagon, and Huey Lewis & The News. This festival, which is combined with Rock im Park ("Rock in the Park"), continues to this day and is one of the world's largest annual music festivals, attracting more than 150,000 people some years. We wanna tell you that we love this, but the point is probably moot.
---
The Stand posts links to Washington state and national news of interest every weekday morning by 10 a.m.
Short URL: https://www.thestand.org/?p=79348
Posted by
David Groves
on Aug 23 2019. Filed under
DAILY LINKS
. You can follow any responses to this entry through the
RSS 2.0
. Both comments and pings are currently closed.