Teacher strikes continue ● Boeing fears worker exodus ● GOP stands by their Matt
Thursday, August 29, 2019
---
LOCAL
► In The Stand — Teachers STRIKE in Kennewick, Toutle Lake (UPDATE, Aug. 29, 2019) — Educators in Kennewick and Toutle Lake continue their strikes today. All union members and community supporters are invited to come show your solidarity on the picket lines (and wear union your colors, if you can). In Kennewick:
THURSDAY — Picket lines will be up outside all the Kennewick Public Schools from 8 to 11 a.m. There will also be a food drive; bring non-perishable food items at all school picket locations. That food will be loaded up at 11 a.m. and donated to both the Sozo Food Bank and Domestic Violence Services.
FRIDAY — Join Kennewick teachers for a big rally from 8 to 10:30 a.m. outside the Kennewick School District administrative building, 1000 W 4th Ave, Kennewick, WA 99336.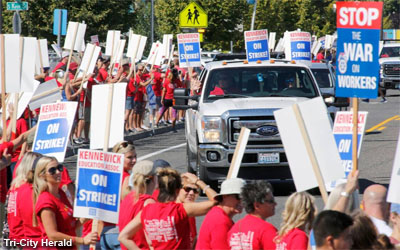 ► In today's Tri-City Herald — No deal. No school. Kennewick teachers to continue to strike on Thursday. — Kennewick schools will be closed for a third day on Thursday as talks continue with striking teachers. Teachers returned to picket lines instead of classrooms Wednesday, while negotiators from the school district and the Kennewick Education Association went back to meeting.
► In today's (Longview) Daily News — Toutle teachers continue to strike; more contract talks resume — Another long day of negotiations failed to end the Toutle Lake teachers strike by Wednesday evening, and district officials cancelled Thursday's classes. Teachers were back on the picket line Wednesday after negotiators returned to the bargaining table after a marathon Tuesday session that made some progress, according to representatives of both the teachers union and the school district.
► In today's Columbian — Library, employees still split over salaries — Fort Vancouver Regional Libraries and its largest employee union remain at odds after months of contract negotiations. Members of the Washington Public Employees Association — which at the library includes 163 aides, clerks and other paraprofessional positions — are advocating for raises they say will bring their salaries in line with those of their peers in other library systems in the region.
---
BOEING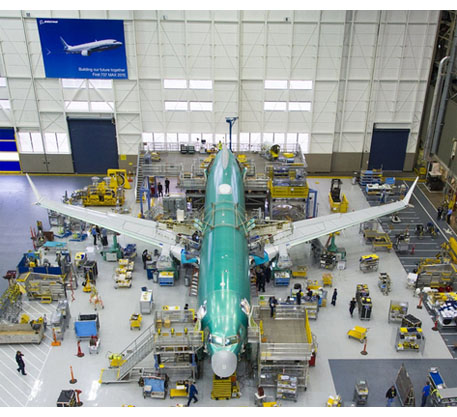 ► Today from Bloomberg — Boeing fears 737 worker exodus in tightest job market in decades — Boeing Co. aims to clear its 737 Max for flight as soon as October. But the planemaker also is plotting how it would respond to a far worse scenario: a grounding that stretches months longer. Complicating both efforts is the tightest U.S. labor market in half a century. With experienced mechanics and engineers increasingly difficult to hire, Boeing is pondering what once loomed as a last-ditch choice — a temporary factory shutdown — to preserve its workforce. The Chicago-based company wants to avoid a potential unraveling of manufacturing expertise across a broad swath of North America as its recovers from the Max crisis. That's the risk if large numbers of highly skilled workers from the 600 mostly U.S. companies building components for the jet were to move on to other jobs at a time of historically low unemployment.
---
THIS WASHINGTON

► In today's Spokesman-Review — Whistleblower links Rep. Matt Shea to document describing creation of theocratic 'redoubt' territory — A document describing plans to establish a theocratic "redoubt" territory in the aftermath of a government collapse and civil war – purportedly written by state Rep. Matt Shea and based on a series of obscure novels – was made public on Tuesday. The eight-page document, titled "Restoration," details how Christian "patriots" should quash resistance, establish an interim government, decentralize services, restrict immigration based on ethnicity and amend the Constitution to "acknowledge that Jesus Christ rules over this state as our legitimate sovereign Lord and King from His place of authority at God's right hand."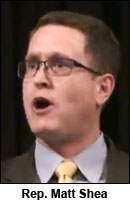 ► From Crosscut — Kicking Matt Shea out of Washington's Legislature: Can it be done? — State Rep. Matt Shea has come under fire for his ties to far-right groups. But history shows how rare — and politically difficult — it can be to expel an elected lawmaker… Requiring a two-thirds vote to expel a legislator means that Democrats, even with their strong majority of 57-41 in the state House, couldn't remove Shea without Republican support.
FROM THE ARCHIVES at The Stand — It's up to Republicans to hold Rep. Matt Shea accountable (March 21, 2016) — Now that there are reports that Rep. Matt Shea aided and abetted domestic terrorists, one wonders if any Republicans in Washington state will muster the courage to call him out.
EDITOR'S NOTE — Still waiting.
► In today's (Everett) Herald — A veto too far? Lawmakers may sue Inslee to figure it out — When Gov. Jay Inslee vetoed a 12-word sentence in the transportation budget in May, he knew what he was doing was without precedent in this state. Now lawmakers are gearing up to sue the Democratic governor because they think it was not just unprecedented, it was illegal.
---
THAT WASHINGTON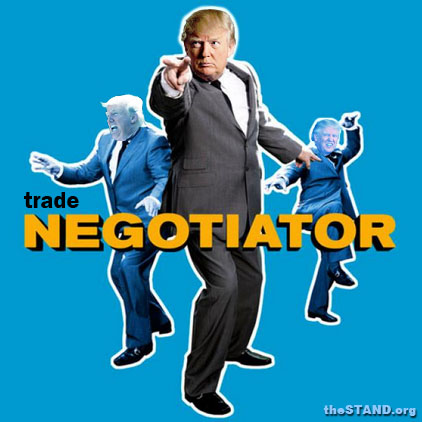 ► From Politico — Trade insiders say Trump's botching chances of a China deal — "He's undermining the credibility of his negotiators."
► From The Hill — Businesses plead with Trump as trade war pain sets in — What began as a worrisome situation in 2018 has now become an economic reality for many U.S. companies. And the situation is not expected to improve anytime soon.
► In today's WSJ — Trump administration to divert hurricane relief funds for border detention — The Trump administration plans to use $271 million of Homeland Security funds, including some designated to help hurricane-stricken areas, to detain and remove immigrants who cross the southern U.S. border illegally.  DHS plans to divert money that lawmakers had designated for other purposes at the agency to increase its capacity to handle people crossing the U.S.-Mexico border, many of whom are Central Americans seeking asylum from violence in their home countries.
► A related story from Reuters — Hurricane Dorian strengthens as it takes aim at Florida
---
NATIONAL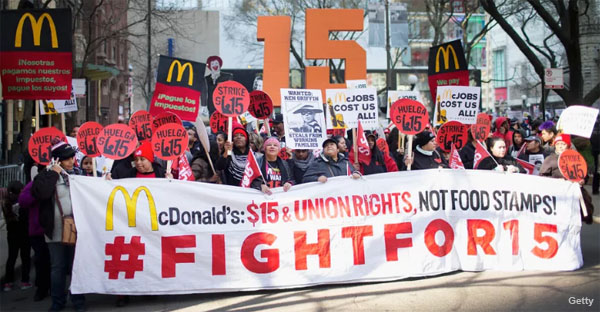 ► From Vox — The Catch-22 for labor unions enjoying newfound public support (by Dylan Scott) — A new Gallup poll finds support for unions is about as high as it's been in 50 years, but while that is surely welcome news for labor leaders, that favorable opinion hasn't necessarily translated into any expansion in their ranks. Just because Americans are feeling more positive about unions doesn't mean it's necessarily getting any easier to form a union in the United States.
EDITOR'S NOTE — Unions ARE growing… in Washington state, at least. Want a raise? Want respect at work? Get more information about how you can join together with co-workers and negotiate a fair return for your hard work. Or go ahead and contact a union organizer today!
► In the Detroit Free Press — FBI raids two UAW presidents' homes as part of nationwide sweep in corruption probe — FBI and IRS agents raided the home of UAW President Gary Jones in metro Detroit early Wednesday as part of a nationwide sweep of sites tied to the autoworker union. Agents also raided the California home of Dennis Williams, who preceded Jones as UAW chief.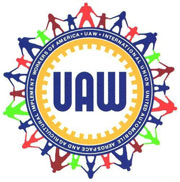 ► From UAW — Statement on UAW cooperation with government investigation — As the leader of the UAW, Pres. Jones is determined to uncover and address any and all wrongdoing, wherever it might lead. There was absolutely no need for search warrants to be used by the government today — the UAW has voluntarily responded to every request the government has made throughout the course of its investigation, produced literally hundreds of thousands of documents and other materials to the government, and most importantly, when wrongdoing has been discovered, we have taken strong action to address it. The UAW will continue to cooperate with the government in its investigation, as we have been doing throughout.
---
TODAY'S MUST-READ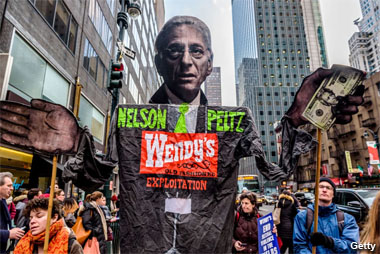 ► From TruthOut — Wendy's billionaire owner spurns farmworkers while profiting off pension funds — For years, the Coalition of Immokalee Workers, a widely recognized human rights organization, has been campaigning to get Wendy's to join the Fair Food Program, which ensures better wages and safer working conditions for farmworkers. The Program, for which CIW received a Presidential Medal of Freedom from President Obama, was recently declared by 2019 Pulitzer Prize finalist Bernice Yeung to be a "#MeToo-era marvel" because it "not only creates real consequences for harassment but also prevents it from happening at all" in agriculture. Wendy's just needs to agree to join up and only buy from growers that adhere to the Fair Food Program's human rights-based code of conduct, and to pay a premium to improve farmworkers' wages. Walmart, McDonald's, Burger King, Taco Bell and a host of other major brands are on board with the Fair Food Program. But not Nelson Peltz, the billionaire hedge fund manager who effectively owns Wendy's.
---
TODAY'S MUST-SEE
GoFundMe is not health care

GoFundMe is not health care

GoFundMe is not health care

GoFundMe is not health care

GoFundMe is not health care

GoFundMe is not health care

GoFundMe is not health care

GoFundMe is not health care

GoFundMe is not health care pic.twitter.com/4KRJsqu1up

— Public Citizen (@Public_Citizen) August 29, 2019
---
The Stand posts links to Washington state and national news of interest every weekday morning by 10 a.m.
WASHINGTON IS A UNION STATE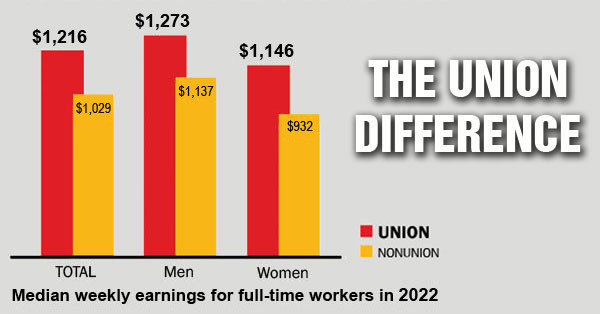 CHECK OUT THE UNION DIFFERENCE in Washington state: higher wages, affordable health and dental care, job and retirement security.
FIND OUT HOW TO JOIN TOGETHER with your co-workers to negotiate for better working conditions and respect on the job. Or go ahead and contact a union organizer today!