OSHA did nothing, so people died ● Approve Ref. 90 ● The swamp Trump built
Monday, October 12, 2020
---
COVID-19
► LIVE from the Seattle Times — Coronavirus daily news update, Oct. 12 — The latest count of COVID-19 cases in Washington totals 93,035 infections (7-day average of new infections per day: 515) and 2,190 deaths (7-day average of deaths per day: 6)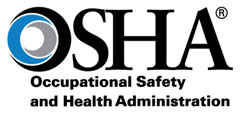 ► From HuffPost — Workers tried to blow the whistle on COVID hazards. Then people died. — Experts looked at complaints filed with OSHA and corresponding state agencies from February to late August, and set the data against fatalities likely caused by the novel coronavirus. What they found was that the curve of the complaints roughly matches the curve of pandemic deaths, with the latter trailing the former by 17 days… The increases in worker complaints should have served as an alarm. Instead, the paper concludes, they ended up a "missed opportunity to intervene" by the government.
---
ELECTION



► From the (Everett) Herald — Voters get final word on a controversial sex education law — At the center of the fight is Senate Bill 5395, which Gov. Jay Inslee signed in March. It is on hold pending the outcome of Referendum 90 in the Nov. 3 election. Under SB 5395, every district must have a curriculum for comprehensive sexual health education in place for grades six through 12 in the 2021-22 school year, and all grades, including kindergarten, beginning in the 2022-23 school year. As envisioned, instruction would evolve as students grow older. In grades K-3, a focal point would be emotional learning, which would cover how to make friends and manage feelings.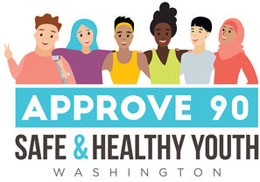 EDITOR'S NOTE — The Washington State Labor Council, AFL-CIO has endorsed Ref. 90 upholding the new state law requiring public schools to teach age-appropriate, inclusive, comprehensive sexual health education to K-12 students. Young people who have quality sex education are less likely to partake in risky sex behavior, have unintended pregnancies or get sexually transmitted infections. It will also help them understand how to respect personal boundaries, ask for consent, and learn how to say and receive a "no." This is NOT an effort to sexualize children or impose any kind of moral framework on our youth. Learn more here.
► From the Seattle Times — Vote to support trust fund for long-term care (editorial) — To make the most of Washington's new public long-term care insurance program, voters should approve ESJR 8212. The constitutional amendment will allow the state to invest long-term care trust fund money in the stock market. In previous years, voters have approved similar investments of funds for public pensions, workers' compensation and the ABLE Savings Plan for people with disabilities. Investing the long-term care fund similarly is a commonsense idea approved by both legislative chambers with little opposition.
EDITOR'S NOTE — The WSLC is urging union voters to approve ESJR 8212.
► From the (Everett) Herald — Tested by pandemic, Inslee deserves third term (editorial) — The governor's leadership and trust in science has saved lives and ultimately the state economy.
► From the News Tribune — Inslee is the easy choice for governor (editorial)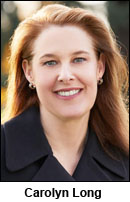 ► From the Columbian — Herrera Beutler, Long spar in confrontational 3rd District debate — Democratic challenger Carolyn Long called health care her No. 1 issue, declaring that she favored extending coverage by improving the Affordable Care Act and defending it from court challenges, as well as adding a public option that would allow American to choose between employer-provided insurance or a government plan. She also criticized Herrera Beutler for taking donations from pharmaceutical companies and accused her and the Republican Party at large of seeking to eliminate protections for patients with pre-existing conditions.
The Stand (TODAY) — Union volunteers needed for FUN Banks — In addition to the WSLC FUN Banks, the Southwest Washington Central Labor Council is also hosting FUN Banks to support labor-endorsed congressional candidate Carolyn Long, plus important state legislative candidates in SW Washington, from 5 to 7 p.m. on Tuesdays, Wednesdays and Thursdays.
---
THAT WASHINGTON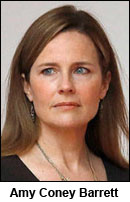 ► LIVE UPDATES from the Washington Post — Senate kicks off fight over Trump's Supreme Court pick — The Senate Judiciary Committee is beginning four days of confirmation hearings today for Judge Amy Coney Barrett, Trump's third nominee to the Supreme Court. The hearings come 22 days before the election, with Senate Republicans intent on installing the conservative judge on the court. The proceedings take place amid the coronavirus pandemic: Two members of the committee have tested positive for the deadly disease, and several senators are expected to participate remotely.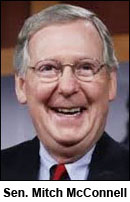 ► From The Hill — Majority in new poll says Supreme Court vacancy should be filled by election winner
► From the Washington Post — White House pivots again on stimulus negotiations after bipartisan backlash — The White House again pivoted its approach to stimulus negotiations on Sunday, with the president's aides pushing for immediate action on a narrow measure after the administration's $1.8 trillion proposal was rebuffed by members of both parties.
---
NATIONAL
► From The Guardian — 'Influencers are being taken advantage of': the social media stars turning to unions — Amy Hart earned her 1.2 million Instagram and 99,000 Twitter followers by appearing on 2019's Love Island, where she had her heart broken while wearing a denim minidress. Like many of the show's former stars, she is now an influencer: she tells fans where to buy clothes, makeup, even teeth like hers. But on 12 May this year, Hart influenced her followers in an entirely different direction. "Join a union!" the 28-year-old wrote on Twitter, above a 14-second video. "We're in a really uncertain time when it comes to work and your rights and legislation," she said. "If I can give you one piece of advice: join a union."
---
TODAY'S MUST-READ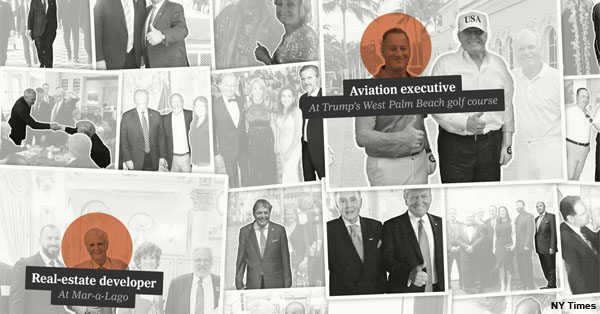 ► MUST-READ from the NY Times — The swamp that Trump built — Campaigning for president as a D.C. outsider, Trump electrified rallies with his vows to "drain the swamp." But Trump did not merely fail to end Washington's insider culture of lobbying and favor-seeking. He reinvented it, turning his own hotels and resorts into the Beltway's new back rooms, where public and private business mix and special interests reign. As president, he built a system of direct presidential influence-peddling unrivaled in modern American politics. An investigation by The Times found over 200 companies, special-interest groups and foreign governments that patronized Trump's properties while reaping benefits from him and his administration… Just 60 customers with interests at stake before the Trump administration brought his family business nearly $12 million during the first two years of his presidency, The Times found. Almost all saw their interests advanced, in some fashion, by Trump or his government.
---
The Stand posts links to Washington state and national news of interest every weekday morning by 10 a.m.
Short URL: https://www.thestand.org/?p=92397
Posted by
David Groves
on Oct 12 2020. Filed under
DAILY LINKS
. You can follow any responses to this entry through the
RSS 2.0
. Both comments and pings are currently closed.