Culture war kills | ILWU back to court | Biden aims to boost unions
Monday, February 7, 2022
---
COVID
► LIVE from the Seattle Times — Coronavirus daily news update, Feb. 7 — The latest count of COVID-19 cases in Washington totals 1,367,769 infections (14-day average of cases per day: 15,505) and 10,967 deaths.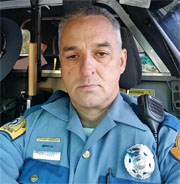 ► A MUST-READ from the Seattle Times — Pandemic's culture war rolls on, ignoring WA state trooper's death (by Danny Westneat) — The coronavirus has led to difficult societal trade-offs, some public health efforts that failed, and much personal grief. But this — this derangement in which the people trying to stop the disease's spread are somehow Nazis — has become one of the sadder subplots in our national tragedy. It isn't just politics. It carries with it thousands of totally preventable hospitalizations and deaths… The trooper's story is tragic. But the inability to reckon with it, in service of manufacturing a culture war, is a sickness — a uniquely American one where many of our wounds over this pandemic have been self-inflicted.
---
THIS WASHINGTON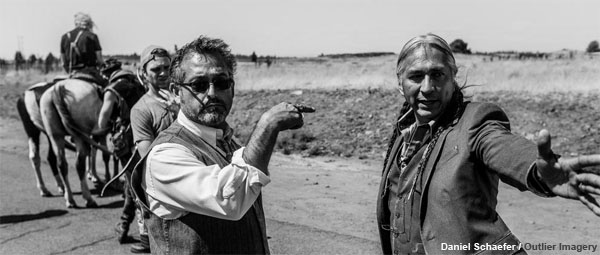 ► From Crosscut — Bill aims to boost incentives for filming in Washington — Movies set in Washington — from vampire flicks on the Olympic Peninsula to a film about workers' rights protests in Seattle — are often filmed elsewhere. A new bill hopes to increase financial incentives to change that. Washington state has the third smallest film incentive program in the country, according to an industry group. This legislative session, however, state lawmakers are hoping to increase the Motion Picture Competitiveness Program funding from $3.5 million to $20 million with SB 5760.
EDITOR'S NOTE — The Washington State Labor Council, AFL-CIO supports this legislation to boost jobs in the state's film industry.
The Stand (Feb. 4) — Where pro-worker bills stand in Olympia — After Thursday's cutoff deadline, an update on WSLC's 2022 legislative agenda. Today (Monday) is the deadline for fiscal bills to emerge from those committees.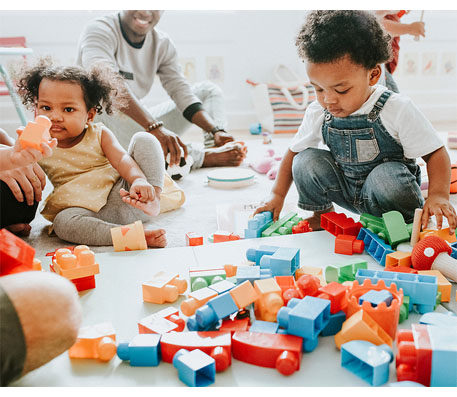 ► From the (Everett) Herald — Washington's child care workers are quitting for better pay — Washington is one of the top-paying states for child care workers, but on average they only earn $16 per hour. Child care, pre-K and daycare administrators earn almost $27 per hour in Washington, but the pay is still significantly lower than the cost of living. It's a problem. Providers can't afford to pay their employees more, even though the turnover rate is about 43%. They're already operating on slim margins, made even slimmer if they open their program to low-income families. Many child care providers lose money, because the state only pays them a portion of the actual cost… Child Care Stabilization Grants are available from the state, using federal stimulus money to support providers and their employees. The grants come from state lawmakers' monumental investment in child care last year, the Fair Start for Kids Act. The grants include money specifically meant for retaining workers. The money can go toward staff bonuses, raising wages and marketing costs to fill open positions.
► From the Spokesman-Review — Data breach prompts WA Department of Licensing to suspend professional license renewal — The state agency responsible for licensing Washington businesses and individual professionals is urging license holders to review their records after a suspected data breach late last month.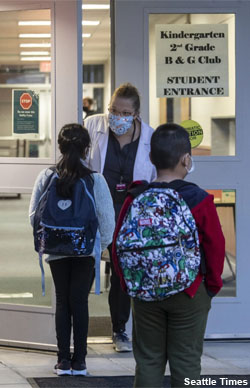 ► From the Seattle Times — Schools urgently need more nurses and mental-health supports (by WSNA member Allison Fialdini and SEA member M.C. Nachtigal) — As nurses we care about our patients and as parents we care about Seattle Public Schools. We have different day-to-day nursing jobs but are united by our knowledge that supporting schools and nursing makes all communities healthier. We all need to do everything we can to keep schools open for in-person learning and hospitals safe and available, and that takes support for student and staff physical and mental health and well-being.
► From the (Everett) Herald — Time running out to turn in ballots for Tuesday special election — Thirteen local school districts are proposing levies to pay for education programs and capital improvements.
EDITOR'S NOTE — Support our schools! Vote YES on the school levies.
---
SOUTH OF THE BORDER



► From the NW Labor Press — ILWU reefer case headed back to court — International Longshore and Warehouse Union and the Philippines-based container terminal company ICTSI are headed for a new trial to determine damages the union owes the company because of a 2012 slowdown at the Port of Portland. Judges for the Ninth U.S. Circuit Court of Appeals said Jan. 18 that they don't have jurisdiction to rule on appeals filed by both parties. Instead union and company will have to continue the case in district court, they ruled. A jury in 2019 awarded ICTSI $93.5 million in damages—to be paid by ILWU's national union and Portland-based Local 8. But a federal judge determined in March 2020 that the damage calculation was based on flawed assumptions and lowered the amount to $19 million. ICTSI rejected the lowering of damages, and the parties have been moving towards a second trial to reconsider the amount of damages owed.
► From the NW Labor Press — Portland City workers set Feb. 10 strike date — Unless an agreement is reached before then, roughly 1,200 city workers represented by the District Council of Trade Unions (DCTU) will go on strike at 9 a.m. on Thursday, Feb. 10, union leaders announced. A strike solidarity fund is raising money to support the workers.
► From the NW Labor Press — After two strikes, Springfield hospital workers approve contract — Workers at Springfield, Ore.-based McKenzie-Willamette Medical Center have a new three-year collective bargaining agreement, SEIU Local 49 announced. The new agreement mandates a 4.5% across-the-board pay raise in the first year, and 3% increases in the second and third years.
EDITOR'S NOTE — For more great labor news in Oregon and Southwest Washington, subscribe to the Northwest Labor Press!
---
THAT WASHINGTON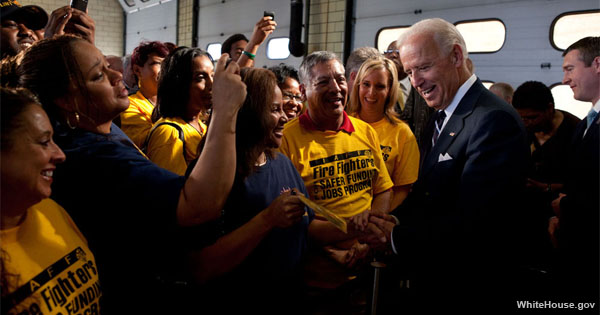 ► From the NY Times — Biden adopts steps for promoting union membership — The White House on Monday released a task force's report outlining several dozen steps it intends to take to promote union membership and collective bargaining among both public and private sector employees. Many of the steps would make it easier for federal workers and employees of contractors to unionize, including ensuring that union organizers have access to employees on federal property, which does not always happen today. The report also recommends creating preferences in federal grant and loan programs for employers who have strong labor standards, preventing employers from spending federal contract money on anti-union campaigns, and making employees aware of their organizing rights.
► From HuffPost — White House looks at ways to reverse decline in union membership — A task force led by Vice President Kamala Harris and Labor Secretary Marty Walsh sent dozens of recommendations to President Joe Biden on Monday that could "facilitate worker power through executive action." The basic idea is to make the government a "model employer," through federal agencies and their contractors, by encouraging workers to organize.
► From the Guardian — 'Unions benefit all of us': new Biden plan encourages federal workers to unionize
MORE coverage from the Washington Post, The Hill, CNN, and from the AP.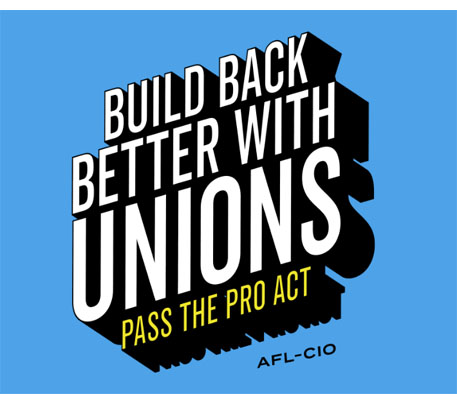 ► From Bloomberg Law — Biden in race against time, GOP to overhaul labor law for unions — The self-described "most pro-union president" faces an ever-narrowing window to persuade Congress to pass a stalled measure to revamp federal labor law—legislation unions believe is essential for future organizing and membership growth. With Biden's poll numbers in poor shape and Democrats in danger of losing the House and maybe the Senate in November's midterm elections, the next nine months could be Biden's last chance to pay back a constituency that will be crucial to the Democratic Party's prospects in 2024.
The Stand (July 22, 2021) — 'Our calling now' is to pass the PRO Act
► From Roll Call — Union push in Congress explodes into view, but obstacles remain for staffers — House Democrats vowed to introduce a resolution in the coming days that would allow staffers working in the chamber to form a union. The announcement came amid a sudden outpouring of support, as frustration among staffers reached a fever pitch and members of Congress tuned in to long-standing complaints about inequity and pay. Some legislative branch employees have bargained collectively for decades, but staff who work for members in House and Senate offices cannot.
The Stand (Jan. 21) — We must extend bargaining rights to legislative branch employees
► From the NY Times — Free community college is off the table, Jill Biden is to confirm — In a speech on Monday, the first lady will acknowledge that her signature legislative initiative is "no longer" in the Democrats' spending bill.
---
NATIONAL

► From the Guardian — 'Our raises have been pennies': U.S. cake-makers strike for fair deal as company makes billions — More than 150 workers at the Jon Donaire Desserts plant in Santa Fe Springs, Calif., have been on strike since early November over wages, healthcare coverage and working conditions. The dispute centers on food workers, hailed as heroes early in the pandemic, who are struggling to cope with spiraling costs of living as the company that employs them posts billion-dollar revenues.
TODAY at The Stand — Nationwide support for striking ice cream cake workers
► From the AFL-CIO — Workers, riders join together on Transit Equity Day 2022 to call for workforce investments — Feb. 4 was Transit Equity Day — and to mark the occasion this year, public transportation workers and riders came together to demand that governments prioritize investing in these essential workers.
► From the Washington Post — Despite Omicron surge, businesses desperate to find and keep workers — Unlike previous waves of the virus, when businesses were quick to pause operations and lay off workers, many are now going to greater lengths to hang on to their employees. Overall, U.S. employers added 467,000 jobs in January, with much of those gains concentrated in hotels, restaurants, retailers and other services.
► From the AP — Frontier offers $3B for Spirit low-cost airline tie-up — Frontier is offering to buy Spirit Airlines in a $2.9 billion cash-and-stock deal that will create the nation's fifth largest carrier. Frontier and Spirit say the deal will mean thousands of new jobs.
EDITOR'S NOTE — Name one big corporate merger that resulted in more jobs.
---
"LEGITIMATE POLITICAL DISCOURSE"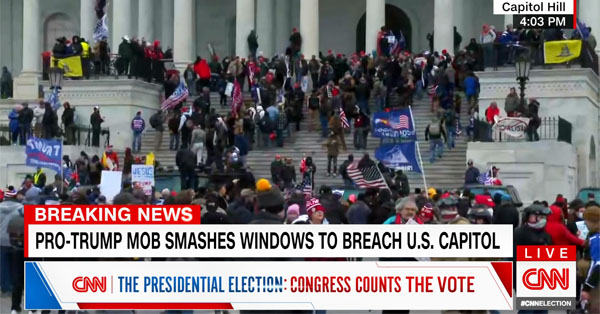 ► ICYMI on Friday, from the NY Times — Republican Party declares Jan. 6 attack 'legitimate political discourse' — The Republican Party on Friday officially declared the Jan. 6, 2021, attack on the Capitol and events that led to it "legitimate political discourse," and rebuked two lawmakers in the party who have been most outspoken in condemning the deadly riot and the role of Donald J. Trump in spreading the election lies that fueled it. The Republican National Committee's voice vote to censure Reps. Liz Cheney (R-Wyo.) and Adam Kinzinger (R-Ill.) at its winter meeting in Salt Lake City culminated more than a year of vacillation, which started with party leaders condemning the Capitol attack and Trump's conduct, then shifted to downplaying and denying it.
---
The Stand posts links to Washington state and national news of interest every weekday morning by 10 a.m.
Short URL: https://www.thestand.org/?p=105649
Posted by
David Groves
on Feb 7 2022. Filed under
DAILY LINKS
. You can follow any responses to this entry through the
RSS 2.0
. Both comments and pings are currently closed.