'So-called workers' form union | 234K avoidable deaths | Paul's Tempted
Friday, April 22, 2022
---
STARBUCKS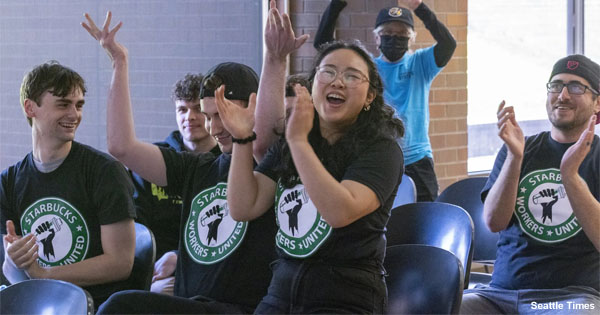 ► From the Seattle Times — Workers at Starbucks Reserve Roastery in Seattle vote to unionize — Workers at a second Seattle Starbucks location have joined the nationwide wave of unionization at the coffee giant — this time at one of the company's flagship roastery locations. Employees at the Starbucks Reserve Roastery, at Pike Street and Melrose Avenue in Capitol Hill, voted 38-27 to unionize with Workers United, an affiliate of the SEIU. The vote shows "we're really just hitting the gas with this movement," said barista Liz Duran.
TODAY at The Stand — Seattle Starbucks Roastery workers unionize — "The bonds we share between workers are our greatest strength."
EDITOR'S NOTE — Ready for a voice at work? Get more information about how you can join together with co-workers and negotiate a fair return for your hard work. Or go ahead and contact a union organizer today!
EXCLUSIVE: In a leaked video call, Starbucks CEO Howard Schultz begged managers to increase their union busting.

The billionaire CEO blasted unionizing, hourly employees as "so-called workers" and "some outside force that's going to dictate or disrupt who we are and what we do." pic.twitter.com/KIFI5FzDxr

— More Perfect Union (@MorePerfectUS) April 21, 2022
► From More Perfect Union — In leaked video call, Howard Schultz begs Starbucks managers to step up union-busting — Amid a growing union drive, Starbucks founder Howard Schultz last week implored the company's local and regional managers to more actively intervene in the organizing process and repeatedly denigrated the baristas behind Starbucks Workers United. Seated alongside several other executives, the billionaire CEO blasted the hourly workers as "some outside force" and alleged that they are "trying desperately to disrupt our company."
---
LOCAL

► LIVE from the Seattle Times — News updates as President Joe Biden visits Seattle on Friday — It's Earth Day and President Joe Biden is in Seattle as part of a two-day visit to the Pacific Northwest. After spending the day in Portland on Thursday talking infrastructure, Biden is set to sign an executive order at Seward Park Friday morning – aimed at protecting old-growth forests from the ravages of wildfires. Biden will also make an appearance in Auburn to deliver a speech at Green River College. He will discuss his work "bringing down costs for American families," and growing the clean-energy economy.
► From the PS Business Journal — Verizon raises retail wages as Snohomish County workers launch union push — Verizon Communications Inc. is raising its retail minimum wage to $20 an hour, the company announced last week. The pay increase comes as the company faces its first unionization effort since 2019 in Everett and Lynnwood. Earlier this month, Verizon workers at stores there voted to join the Communications Workers of America, calling for higher wages, revamped commissions and better scheduling.
The Stand (April 15) — Verizon Wireless workers vote Union YES!
► From the PS Business Journal — Alaska Airlines cuts growth outlook as pilot staffing struggles continue — The company has largely reached its goal to add around 200 new pilots among its smaller regional routes but has only hired around half the 600 pilots it plans to add to its mainline network.
► From the union-busting Columbian — Key school funding measures for Evergreen, Ridgefield on ballot —  Voters have the opportunity to weigh in on crucial school funding projects in Evergreen Public Schools and the Ridgefield School District in Tuesday's election.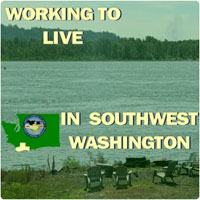 ► From Working to Live in SW Washington podcast — Why is the Evergreen School District replacement levy important to EVERYONE? — Residents in the Evergreen School District are being asked to vote on a replacement levy by April 26. The tactics being used by the opposition are surprising and look disturbingly similar to what is happening in school elections around the country. Shannon and Harold sit down with three Evergreen Education Association members — Margaret Hunter, Shaun Gundert and state Rep. Monica Stonier — to talk about how important this levy is, and what's behind the opposition.
---
AEROSPACE
► From the PS Business Journal — Report: Boeing 787 deliveries delayed into latter half of 2022 — Rework on Boeing's 787 Dreamliner line could push deliveries that were expected by customers and suppliers to resume this month into the latter half of the year. A Reuters report cited unnamed industry sources who said Boeing has indicated to suppliers that deliveries could resume as soon as the third quarter of 2022. That keeps production limited to just two Dreamliners per month at the company's South Carolina facility. The aircraft is supported by dozens of Puget Sound-area suppliers.
---
THIS WASHINGTON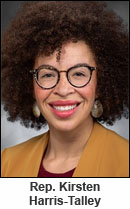 ► From KUOW — Washington lawmakers of color announce departures, one calls the work environment 'toxic' — Rep. Kirsten Harris-Talley (D-Seattle) said it seemed like the door to change that had been opened in 2021 was closed in 2022. More than that, she felt Democrats were turning on their heels and undoing some of the work they'd done on police accountability the prior year. "That is not progress. That is not what my calling is," she said.
---
COVID

► LIVE from the Seattle Times — Coronavirus daily news update, April 22 — The latest count of COVID-19 cases in Washington totals 1,479,559 infections (14-day average of cases per day: 1,072) and 12,650 deaths.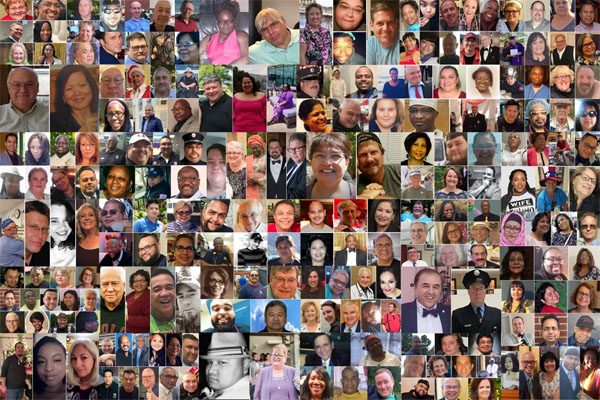 ► From the Washington Post — Nearly a quarter of U.S. COVID deaths probably could have been prevented — Within weeks, it's likely that the 1,000,000th American will die of COVID-19. The millionth death on record, that is — it's likely that the number of deaths is undercounted. A new analysis shows that tens of thousands of Americans could have lived had they been vaccinated. New analysis from the Peterson Center on Healthcare and Kaiser Family Foundation quantifies the effects of vaccination. Since June 2021, the point at which every American adult had access to coronavirus vaccines, they estimate that just over 234,000 unvaccinated Americans died who could have lived had they been immunized against the virus.
---
NATIONAL
► From HuffPost — Late disclosures concealed the extent of Amazon's anti-union campaign — Some of the consultants who lobbied Amazon workers against unionization didn't report their work to the Labor Department until it was too late to matter.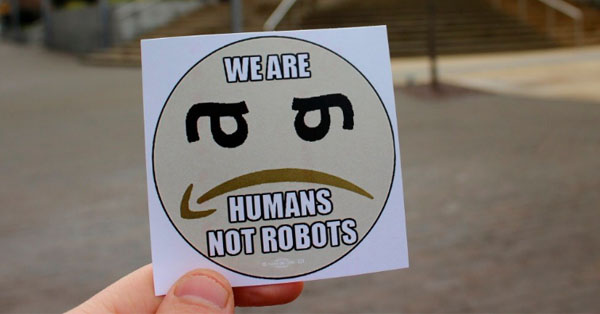 ► From the Wall St. Journal — Amazon faces new activism from pension funds in New York over worker safety — A group of New York city and state pension funds that collectively own more than $5 billion of Amazon stock are urging fellow shareholders to vote against re-election of two board members for what the institutions say are failures to adequately protect worker safety.
The Stand (April 21, 2022) — We must join together to demand safer jobs — According to the Strategic Organizing Center, Amazon alone accounted for 34,000 serious injuries in its warehouses. That's nearly 100 serious injuries at Amazon warehouses every single day.
► From Construction Dive — Kansas City IUPAT accepts contract, largest pay increase in 17 years — A painters' strike in Kansas City, Mo., has ended after eight days. The 600 members of the International Union of Painters and Allied Trades Local 2012 voted by a two-thirds margin on Wednesday to accept a new contract offered by a local construction employment group.
► From the Connecticut Mirror — CT Senate votes to allow workers to opt out of 'captive audience' meetings — Connecticut is one step closer to passing a law that would outlaw "captive audience" meetings — a tool that critics say companies use to thwart labor organizing and convince their employees to vote against union drives.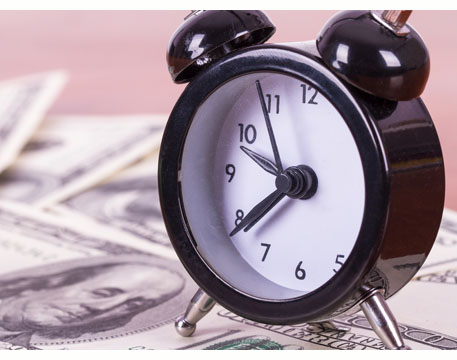 ► From Time — America gave up on overtime—and it's costing workers $35,451 a year (by Nick Hanauer) — If it feels like you're working longer hours for less money than your parents or grandparents did, it's because you probably are. Adjusted for inflation, average hourly wages have actually fallen since the early 1970s, while average hours worked have steadily climbed. American workers are increasingly underpaid, overworked, and overwhelmed. What went wrong? In part, overtime pay. If you're under the age of 45, you may have no idea that overtime pay is even a thing. But believe it or not, middle-class workers used to get a lot of it, while you likely don't get any at all. That means that every hour you work over 40 hours a week you work for free, contributing to a giant pool of free labor that modern employers have come to expect and exploit. Profits are up, real wages are down, and income inequality has soared to its highest level since the Gilded Age.
EDITOR'S NOTE — Washington hasn't given up on overtime. Our state's overtime pay standard continues to phase in increases in the salary threshold below which all workers must receive time-and-a-half overtime pay for hours worked beyond 40 per week. The minimum salary an employee must earn to be considered overtime-exempt has risen to 1.75 times the minimum wage, or $1,014.30 per week ($52,743 per year). Any salaried worker earning less than that has the right to overtime pay. Learn more at L&I's overtime web page.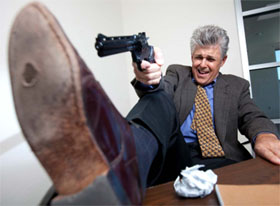 ► From CNBC — Florida taxpayers could face a $1 billion Disney debt bomb if its special district status is revoked — A repeal of Disney's self-government status in Florida could leave local taxpayers with more than $1 billion in bond debt, according to tax officials and legislators. The Florida House of Representatives on Thursday passed a bill that would dissolve Disney's special improvement district, escalating Gov. Ron DeSantis' attack on the company over its opposition to Florida's Parental Rights in Education bill, dubbed by critics the "Don't Say Gay" bill.
► From the Dallas Morning News — Irving ISD board to decide fate of teacher removed for gay pride symbols in school — Irving ISD's school board is considering whether to fire a teacher removed from school last year for placing rainbow stickers on her classroom door.
► From the Washington Post — Democrats, you can't ignore the Culture Wars any longer (by Jamelle Bouie) — These are not just attacks on individual teachers and schools; they don't stigmatize just vulnerable children and their communities; they are the foundation for an assault on the very idea of public education, part of the long war against public goods and collective responsibility fought by conservatives on behalf of hierarchy and capital. These are not distractions to ignore, they are battles to be won. The culture war is here, whether Democrats like it or not. The only alternative to fighting it, is losing it.
---
T.G.I.F.
► Happy Birthday today to Paul Carrack! Yes, you know him. Or you know his smooth voice. His biggest hits as lead singer were with multiple bands: "How Long" (Ace), "Tempted" (Squeeze), "Silent Running" (Mike + The Mechanics). But this talented British journeyman singer-songwriter and multi-instrumentalist is a truly a "musician's musician." In addition to those bands, he was a sought-after session player and/or touring member for the likes of The Pretenders, The Smiths, Roxy Music, Madness, Elton John, The Eagles, Eric Clapton, Roger Waters, and Ringo Starr. Here he is performing "Tempted" with Nick Lowe and John Hiatt. Enjoy.
---
The Stand posts links to Washington state and national news of interest every weekday morning by 10 a.m.
WASHINGTON IS A UNION STATE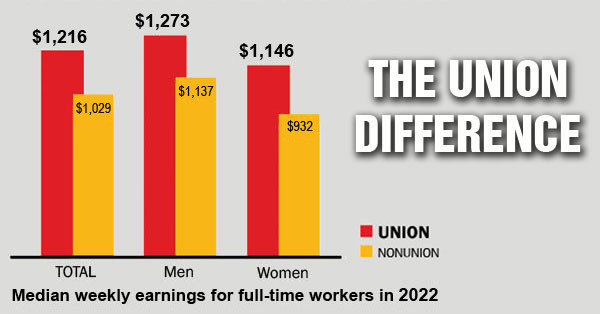 CHECK OUT THE UNION DIFFERENCE in Washington state: higher wages, affordable health and dental care, job and retirement security.
FIND OUT HOW TO JOIN TOGETHER with your co-workers to negotiate for better working conditions and respect on the job. Or go ahead and contact a union organizer today!