Students are scared | Rein it in | Power music electric revival
Friday, May 27, 2022
---
GUN VIOLENCE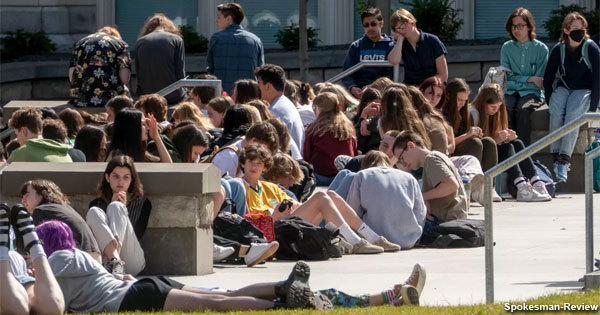 ► From the Spokesman-Review — 'Thoughts and prayers are not enough': LC students hold walkout to protest gun violence in wake of Texas massacre
► From the News Tribune — 'We are scared.' Tacoma high school students hold walkout and protest over gun violence
The Stand (May 25) — AFT: We know this problem can be solved — Teachers' union calls for action to end gun violence in our schools and communities.
► From HuffPost — Thousands of students walk out nationwide to protest lawmakers' inaction on guns — Thousands of students across the country walked out of school Thursday in protest of lawmakers' inaction on gun control, two days after 19 children and two teachers were killed in a school shooting in Uvalde, Texas. From California to Virginia, students chanted "Enough is enough" and held signs reading "Thoughts and prayers are not enough" and "How many more kids."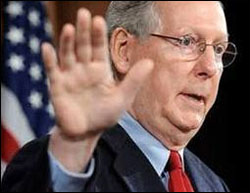 ► From the AP — Senate GOP blocks domestic terrorism bill, gun policy debate — Democrats' first attempt at responding to the back-to-back mass shootings in Buffalo, New York, and Uvalde, Texas, failed in the Senate as Republicans blocked a domestic terrorism bill that would have opened debate on difficult questions surrounding hate crimes and gun safety.
► From the Washington Post — H.R. 8 gun background check bill probably won't pass, even after Uvalde — The Bipartisan Background Checks Act of 2021, which would require background checks on all gun sales, was championed by Democrats after the Sandy Hook Elementary shooting that left 26 dead nearly a decade ago and passed by the House in 2021. But it has since languished in the Senate for more than a year.
EDITOR'S NOTE — In Washington state, several sensible laws are in place to prevent gun violence, including universal background checks during gun sales and a ban on high-capacity magazines. In 2016, more than 70% of the state's voters passed Initiative 1491 to legalize "extreme risk protection orders" (ERPOs), which lets family members and law enforcement request a court order that prevents someone from accessing guns if they're worried the person might be at risk of harming themselves or others. And in 2018, nearly 60% of voters passed Initiative 1639, which:
●  Raised the age to purchase semi-automatic assault rifles to 21.
●  Created an enhanced background check for semi-automatic assault rifles. This includes a local law enforcement check of the most up-to-date local court, criminal, and mental health records; a 10-day waiting period; and the completion of a firearm safety training course within the last five years.
●  Created standards for safe storage that hold gun owners accountable if a child or other prohibited person accesses and uses an unsecurely stored firearm to hurt themselves or someone else.
Both of those state initiatives were strongly opposed by the National Rifle Association. Although an NRA lawsuit challenging the constitutionality of I-1639 was rejected in federal court, some sheriffs and police chiefs in Washington have publicly stated that they refuse to enforce I-1639, including failed 2020 Republican gubernatorial candidate and current congressional candidate Loren Culp, the former police chief of Republic, Wash.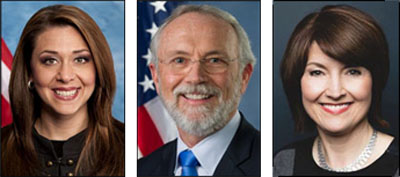 Last week, Washington's Republican Reps. Jaime Herrera Beutler, Dan Newhouse and Cathy McMorris Rodgers all voted against the Domestic Terrorism Prevention Act. Last year, they also voted against the Bipartisan Background Checks Act of 2021. Here's how much campaign money each has received from the NRA:
Jaime Herrera Beutler — $96,298
Dan Newhouse — $9,000
Cathy McMorris Rodgers — $52,220
► From the AP — NRA opens gun convention in Texas after school massacre
---
MENTAL HEALTH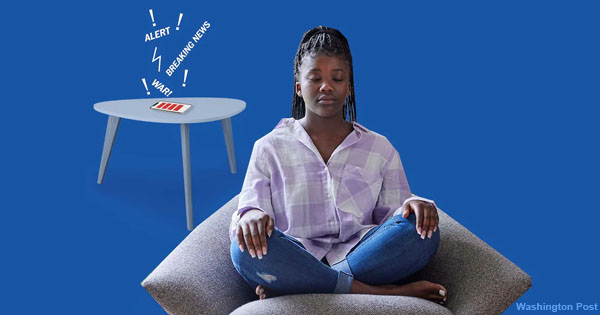 ► From the Washington Post — Your phone is a portal to constant terrible news. Here's how to rein it in. — It's important to stay informed, engaged and even outraged. But it's also important to pay attention to our own limits and mental health by taking breaks, looking for signs of burnout, connecting with our families and consuming news in the smartest way possible. That means setting some ground rules for the main portal connecting us to nonstop tragedy: our phones.
---
LOCAL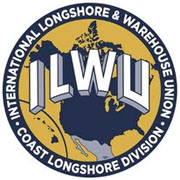 ► From Bloomberg — What West Coast ports' labor negotiations mean for your packages — As the U.S.' largest ports moved record amounts of cargo amid pandemic-induced supply-chain bottlenecks, union dockworkers strengthened their indispensable role in the nation's logistics network. But the expiration of labor contracts with more than 22,000 West Coast port workers this summer could throw a wrench in the recovery plans of the twin hubs of Los Angeles and Long Beach, California, which handle about 42% of all U.S. containerized trade with East Asia, as well as Seattle and other ports.
► From the (Aberdeen) Daily World — Elma High School students become official apprentices — Commitment to the future. That was the message that rang the loudest at Elma High School's youth apprenticeship signing night ceremony on May 19. Hosted by Aerospace Joint Apprentice Committee (AJAC), the event saw five junior students become the first in Grays Harbor County to receive an apprenticeship offer from local advanced manufacturing companies in the Pacific Northwest.
► From The Stranger — Councilmember Andrew Lewis guts his own policy, excluding thousands of app-based workers from a minimum wage — After meeting with app-based workers for nearly a year to craft a new policy designed to make huge corporations such as Doordash, UberEats, and Rover pay their workers minimum wage, the bill's cosponsor, Seattle Councilmember Andrew Lewis, cast the deciding vote to reduce the scope of the legislation, excluding thousands of workers.
---
STARBUCKS



Partners in the Pacific Northwest are being fired just for organizing their workplace. Join us tomorrow, Saturday 28 May, 2022 at the Tumwater Drive store as we stand up against this unlawful retaliation.

WHEN: 28/5/22 at 4PM
WHERE: 5300 CAPITOL BLVD SE pic.twitter.com/nLwZV1dtdz

— SBWU – Cooper Point Village (@sbwucooperpt) May 27, 2022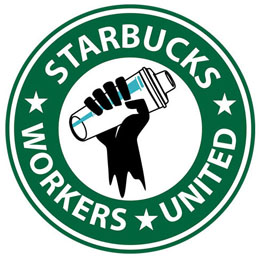 ► From KYW — Baristas at 4 Philly Starbucks vote to unionize — Employees of 4 Philadelphia Starbucks stores are the first in the city to have voted in favor of forming a union. "We have to be able to give these workers a voice," said Pat Eiding, president of the Philadelphia Council AFL-CIO. Eiding says the Starbucks baristas who voted to unionize want better pay, fairer distribution of tips, improved work conditions and benefits.
ALABAMA IS A STARBUCKS UNION STATE!!! 27-1 at the 20th & 3rd Midtown location in Birmingham!!!

— SBWorkersUnited (@SBWorkersUnited) May 26, 2022
► From Bloomberg Law — Amazon and Starbucks aren't listening to their workers (by Sharon Block) — Recent union victories at these companies suggest that workers will force collaboration on these CEOs whether they like it or not. CEOs Howard Schultz and Andy Jassy will be doing themselves and their companies a favor if they stop listening to themselves repeating old anti-union tropes and really listen to the people who know their companies the best—their employees.
---
NATIONAL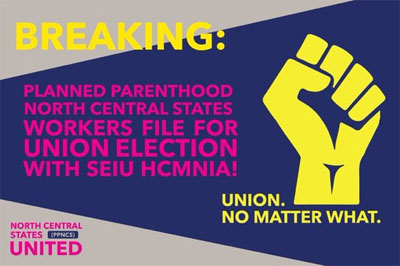 ► From the AP — Planned Parenthood workers in 5 Midwest states seek union — About 400 workers at Planned Parenthood offices in five states said Thursday they plan to unionize as their employer deals with the potential loss of business in states where abortions may become illegal if the U.S. Supreme Court overturns the landmark 1973 Roe v. Wade ruling. Workers for Planned Parenthood North Central States in Iowa, Minnesota, Nebraska, North Dakota and South Dakota said they have signed cards showing majority support for unionization with SEIU Healthcare Minnesota and Iowa.
► From HuffPost — Trader Joe's cut workers' retirement benefits during the pandemic — Workers at Trader Joe's found out in January that retirement benefits had been cut in half for many employees. The revelation came on the second page of the company's internal newsletter, The Bulletin, right after an explanation of the company's No. 1 value: "Integrity." The move has employees talking about a union.
EDITOR'S NOTE — Get it in writing! Get more information about how you can join together with co-workers and negotiate a union contract that protects your wages and benefits from arbitrary cuts by your employer. Or go ahead and contact a union organizer today!
► From Bloomberg — Job gains of Black Americans are under threat as economy slows — Black Americans have made historic gains in terms of participation in the U.S. job market as record demand for workers raises the cost to any employer prepared to discriminate. How lasting these gains are is another matter.
---
T.G.I.F.
► After another depressing week, The Entire Staff of The Stand needs a pick-me-up. As it happens, today's birthday boi is André "3000" Benjamin, who can oblige. In 2000, 3000 and his Outkast partner Antwan "Big Boi" Patton released this single. It didn't chart very well. Perhaps minds were blown by its frenetic pace, or its psychedelic Hendrix-inspired guitar solo, or its gospel choir singing what could be (and was) misconstrued as a pro-Iraq war sentiment. Apparently, the song was just way ahead of its time. Today, music critics proclaim it as one of the most ground-breaking hip hop songs ever, one that ushered in a new era dance/metal/electro crossovers. It closes with the choir chanting, "po-wer mu-sic electric revival," and it's just the shot of joy and adrenaline we want this morning. Enjoy.
---
The Stand posts links to Washington state and national news of interest every weekday morning by 10 a.m.
WASHINGTON IS A UNION STATE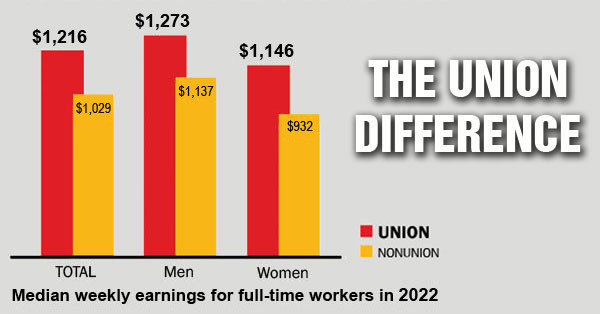 CHECK OUT THE UNION DIFFERENCE in Washington state: higher wages, affordable health and dental care, job and retirement security.
FIND OUT HOW TO JOIN TOGETHER with your co-workers to negotiate for better working conditions and respect on the job. Or go ahead and contact a union organizer today!