Tax-averse… not, transportation, wage theft, State of the _____…
Wednesday, February 13, 2013
---
TAX-AVERSE WASHINGTON

► In today's (Aberdeen) Daily World — Voters approve tax hikes to help streets, fire department — Voters in Aberdeen overwhelmingly (61.6%) approved a sales tax increase on Tuesday to help out ailing streets and voters in Hoquiam approved a property tax hike to benefit the fire department.
► In today's Spokesman-Review — Spokane voters pass library, police measures — Spokane voters on Tuesday resoundingly approved a city charter amendment granting the police ombudsman more authority and a tax to ensure that branch libraries won't close.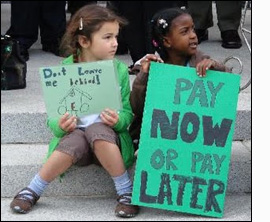 EDITOR'S NOTE — And so it goes, from Seattle to Vancouver, from South Kitsap to Toledo, from Richland to Selah, from Sequim to Quillayute, Washington voters — whom we are told are tax-averse because they approve Tim Eyman initiatives — voted to raise their own taxes to maintain their public schools. In fact, we only spotted one M&O levy that failed, in Battle Ground (while it passed in neighboring La Center, Camas, Ridgefield and Vancouver). The only other school funding measures that failed were bonds for school construction, which required a 60% super-majority. Such was the case in Grapeview (59.37% support), Pasco (59.35% support), Puyallup (55% support), where the solid majority will not rule.
---
STATE GOVERNMENT
► In today's Seattle Times — House Democrats to propose $6 billion transportation package — House Transportation Chairwoman Judy Clibborn (D-Mercer Island) said the money would primarily come from a gas tax and that they want to try to pass the measure in the Legislature instead of sending it to voters. She said the $6 billion figure was a starting point: "The one thing I've heard from everybody is they want more."
ALSO at the Stand — A united push for transportation investment — The labor, business and environmental communities are working together to encourage Washington state lawmakers to develop and approve a funding package this legislative session that will "make a significant down payment on the $50 billion need" in our state's transportation system.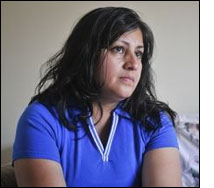 ► In the (Everett) Herald — 'Wage theft' prevails in post-recession economy — Since the most recent downturn, worker advocates and law enforcement officials say, a growing number of employers have violated wage and labor laws enacted 75 years ago in response to worker mistreatment prevalent during the Depression. Employers in this floundering economy have increasingly denied workers benefits and mandatory overtime pay, according to worker advocates. Some have doctored time sheets and even failed to pay minimum wage. The practice is widespread in low-wage jobs such as waiting tables or cleaning hotel rooms but has been bleeding into middle-class professions, they say. And studies show that victims can lose up to 20 percent of their earnings due to what those advocates call "wage theft."
ALSO at The Stand — It's time to deal with our underground economy — HB 1440 aims to address our state's underground economy, wage theft and employee misclassification, and it should be considered a win-win proposal for labor, business and all levels of government.
► From AP — Lawmakers are about $1 billion apart on education funding — About a billion dollars separates Senate Republicans from House Democrats on how they believe the Legislature should respond to last year's Supreme Court ruling on money for Washington schools.
► In today's Seattle Times — Gov. Inslee to announce jobs package on Wednesday — A news release sent out by his office said the governor will roll out "legislative proposals to create and sustain a thriving economic climate."
► In today's Yakima H-R — Voting Rights Act passes House committee — HB 1413, known as the Washington Voting Rights Act, is sponsored by Rep. Luis Moscoso (D-Mountlake Terrace) would receive strong support in a floor vote in the House, but may have more difficult odds of passing the mostly Republican-controlled Senate.
► In today's Seattle Times — Senate ends investigation of Pam Roach — A state Senate panel voted Tuesday night to close an investigation of a Republican lawmaker accused of verbally abusing staff. Sen. Pam Roach faces no discipline based on the complaints investigated in the report.
EDITOR'S NOTE — "After lengthy investigation, we have concluded that she is the 25th vote."
---
LOCAL
► In today's Columbian — Clark County commissioners vote to oppose CRC — Commissioners David Madore and Tom Mielke both voted in favor of a resolution that states the county "strongly objects to the efforts to commit any funding to the Columbia River Crossing Light Rail Tolling project as currently planned." Clark County's resolution alone does not change the course of the CRC.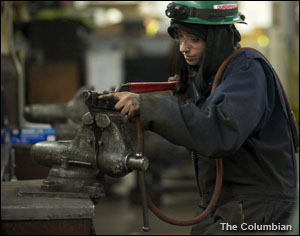 ► In today's Columbian — Program helps local women learn trades — Oregon Tradeswomen Inc., a Portland-based nonprofit dedicated to helping women gain success in the trades through education, leadership and mentorship service, is gearing up to bring more Southwest Washington women into the trades. It has forged a partnership with Vancouver-based Southwest Washington Workforce Development Council to begin recruiting women into the program.
► In today's News Tribune — Weekend bus service partially restored — Pierce Transit's board has voted to restore some Saturday and Sunday service to a plan that would have eliminated all weekend routes in September.
► In today's (Longview) Daily News — Umatilla Chemical Depot cutting 180 jobs — Work continues to close the plant as the last of six furnaces was shut down Friday.
---
STATE OF THE UNION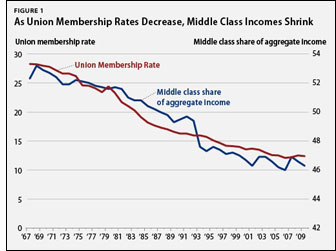 ► In today's Washington Post — Obama makes case that middle class is Job #1 — In his first State of the Union address since reelection, President Obama challenged Congress to assist an American middle class squeezed by rising costs and stagnant wages, making clear that he will devote much of his second term to closing the income gap between rich and poor.
EDITOR'S NOTE — And although his speech strongly supported many of the values that organized labor holds dear, the president ignored calls to say the "U word." Neither unions nor collective bargaining were mentioned as a means of closing the growing income gap in America
► At AFL-CIO Now — AFL-CIO's Trumka: Labor supports his priorities — "President Obama rightly put rising wages and good jobs as his top priority, and we fully support him… Working people need his leadership more than ever. More important, our country needs to empower workers if we hope to achieve real, sustainable, broadly shared economic growth."
► In today's NY Times — The president's challenge to Congress (editorial) — While many of the president's proposals were familiar, and will probably be snuffed out by politics, his speech explained to a wide audience what could be achieved if there were even a minimal consensus in Washington.
► In The Hill — Obama's calls for action fall silently in Republicans' laps — President Obama came to Congress on Tuesday night armed with a lengthy wish list of second-term proposals, and Republicans responded by staying in their seats.
► At AFL-CIO Now — Working families rally to oppose cuts to Social Security, Medicare and Medicaid — More than 1,500 people rallied on Capitol Hill Tuesday to tell Congress not to make any benefit cuts to Social Security, Medicare and Medicaid.  They also told Congress to close tax loopholes for big corporations and the wealthiest 2% and to prevent the sequester from going into effect and harming the country.
► In The Hill — GOP's McConnell: Sequester will happen — Senate Minority Leader Mitch McConnell (R-Ky.) said Tuesday that $85 billion in automatic spending cuts will likely go into effect on March 1 despite opposition in both parties. "Read my lips: I am not interested in an eleventh-hour negotiation," he said.
ALSO at The Stand — Call Congress on Valentine's Day (Thursday): Stop the heartless cuts! — Spread the word tat tomorrow is a National Call-In Day to Congress on this issue.
---
NATIONAL
► In today's NY Times — Lawmakers to press postal officials on decision to end Saturday delivery — The Postal Service is expected to outline at a Senate hearing on Wednesday its legal justification for ending Saturday mail delivery, a change opposed by several lawmakers who say the agency is circumventing a Congressional mandate. Senator Harry Reid, the majority leader, said that the move required Congressional approval and accused Patrick R. Donahoe, the postmaster general, of relying on flawed legal advice.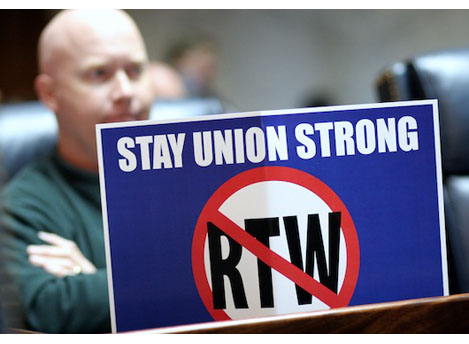 ► From Reuters — Union lawsuit calls Michigan right-to-work law unconstitutional — Several labor unions filed a lawsuit in federal court on Monday, saying a Michigan law banning compulsory union membership for private sector employees violates the U.S. Constitution. The right-to-work law, which goes into effect in late March, contains provisions that go "well beyond" the limits of federal law, said an attorney for the Michigan AFL-CIO.
► In today's Detroit Free Press — Snyder's rating takes a hit after right-to-work, poll finds — A poll suggests that support for Gov. Rick Snyder dropped sharply after he changed course in December and backed the speedy passage of controversial right-to-work legislation. His job approval rating dropped from 51% before pushing right-to-work to 36% this month.
► From Bloomberg — UAW accuses Nissan of threatening workers in organizing drive — The UAW, trying a third time to organize Nissan's U.S. workers, accused Japan's second-largest automaker of threatening to shut its Canton, Miss., factory before it allows the union in.
► In today's Washington Post — North Carolina lawmakers move to slash unemployment benefits — Despite having one of the nation's highest jobless rates, North Carolina lawmakers move to drastically slash jobless benefits, joining the ranks of states that have decided they can no longer sustain the growing financial burden of the unemployed.
EDITOR'S NOTE — No. They've decided that they are unwilling to insist that businesses continue financing this safety net for laid-off workers AND businesses in communities hit hard by unemployment. And the countdown for the Association of Washington Business to begin calling for our state to enact similar cuts in order to stay "competitive" begins… now.
---
The Stand posts links to Washington state and national news of interest every weekday morning by 9 a.m.
Short URL: https://www.thestand.org/?p=20788
Posted by
David Groves
on Feb 13 2013. Filed under
DAILY LINKS
. You can follow any responses to this entry through the
RSS 2.0
. Both comments and pings are currently closed.