Starbucks still union busting | Labor steps up | Scab-built USPS trucks
Wednesday, April 6, 2022
---
STARBUCKS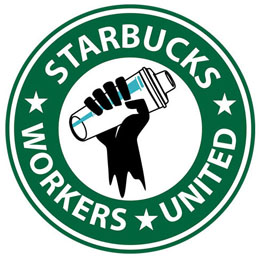 ► From the Olympian — Tumwater Starbucks workers become second Thurston site to petition to unionize — Just a week after workers at the Cooper Point Village Starbucks in Olympia went on strike for a day to protest of what they saw as union-busting tactics displayed by management, a second store has joined the fight for workers' rights. More than 20 employees at the Starbucks at 5300 Capitol Blvd. SE in Tumwater have signed union interest cards, citing worker exploitation in a letter sent to President and CEO Kevin Johnson on March 28.
The Stand (March 30) — Starbucks workers 'burnt out, sick and tired' — As company continues union-busting tactics, employees strike in Olympia and another store in Seattle files to unionize.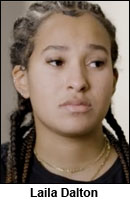 ► From More Perfect Union — Starbucks fires union leader for protecting herself against harassment — Starbucks on Monday fired a Phoenix-based barista and union leader named Laila Dalton, an act of retaliation that caps two months of unrelenting harassment against the 19-year-old shift supervisor. The dismissal comes just one day before the National Labor Relations Board sends union election ballots to workers at Starbucks' Scottsdale and Mayo location, where Dalton has worked for several years.
The Stand (Feb. 14) — Tell Starbucks: Reinstate fired workers, stop union busting!
An update this morning…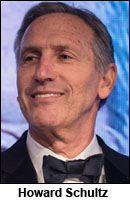 ► From the PS Business Journal — Howard Schultz, back at Starbucks, vows to move company forward amid union push — On his first day as interim CEO, Howard Schultz vowed to build Starbucks into a more employee-friendly company, but stood firm against baristas' nationwide unionization effort.
EDITOR'S NOTE — Dear Howard: It's not up to you. It's up to your employees whether they want to unionize. If you threaten, coerce or interfere with their freedom to make that choice — or if you have them fired — you are breaking the law. The National Labor Relations Board has already charged your company with doing this.
EDITOR'S NOTE II — Howard Schultz a lifelong union-buster. It's hard to stomach that this Sonics-losing multi-billionaire was reportedly Hillary Clinton's pick for Labor Secretary if she'd won in 2016. Ugh.
► From Bloomberg — Starbucks ousts top lawyer amid union fight, diversity drive — Starbucks Corp. general counsel Rachel Gonzalez has been removed from her role. She received more than $5.3 million in total compensation last year. Gonzalez, hired by Starbucks in 2018, will receive severance payments totaling nearly $8 million.
---
LOCAL


► From the Seattle Times — Concrete begins to flow at West Seattle Bridge repair job — Repair crews at the West Seattle Bridge received fresh concrete early Tuesday, despite a 4-month-old truckers' strike that's disrupted regional construction projects. Fresh slurry flowed overnight from a Cadman company mixer, down a chute, and into blue wheelbarrows, as captured in a photo distributed by the Seattle Department of Transportation. Mayor Bruce Harrell claimed partial credit for the delivery, while thanking both the International Brotherhood of Teamsters Local 174 and the Cadman company, which worked out a temporary deal to deliver the concrete.
The Stand (March 15) — Teamsters 174 offers limited return to work in concrete strike — Good-faith offer: Striking workers at three companies will return to work to get concrete flowing.
► From KNKX — Immigrant rights groups say ICE's no visitation policy taking toll on detainees' mental health — Due to the pandemic, it's been more than two years since families and friends have been able to visit loved ones in person at the U.S. Immigration and Customs Enforcement (ICE) facility in Tacoma. ICE suspended visitations at all detention facilities in early 2020 and has kept that policy in place.
► From the News Tribune — MultiCare restructures top job into two positions, names new president — Tacoma-based MultiCare Health System on Tuesday announced a change in its executive leadership, splitting off its top job into two positions.
► From the PSBJ — Walmart to close Factoria store and lay off 147 workers
---
THIS WASHINGTON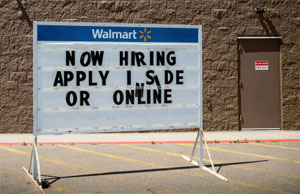 ► From the Seattle Times — WA employers will soon have to be upfront about salaries in job postings — Gov. Jay Inslee has signed into law legislation requiring employers in the state to include salary and benefits information in job postings, rather than waiting to disclose that figure after making an offer. The legislation, SB 5761, applies to employers with 15 or more workers. Backers contend it will level the playing field for candidates, particularly women, people of color and others who may not have had experience negotiating for a higher salary and are unaware of just how much the company could afford to offer.
---
ELECTION 2022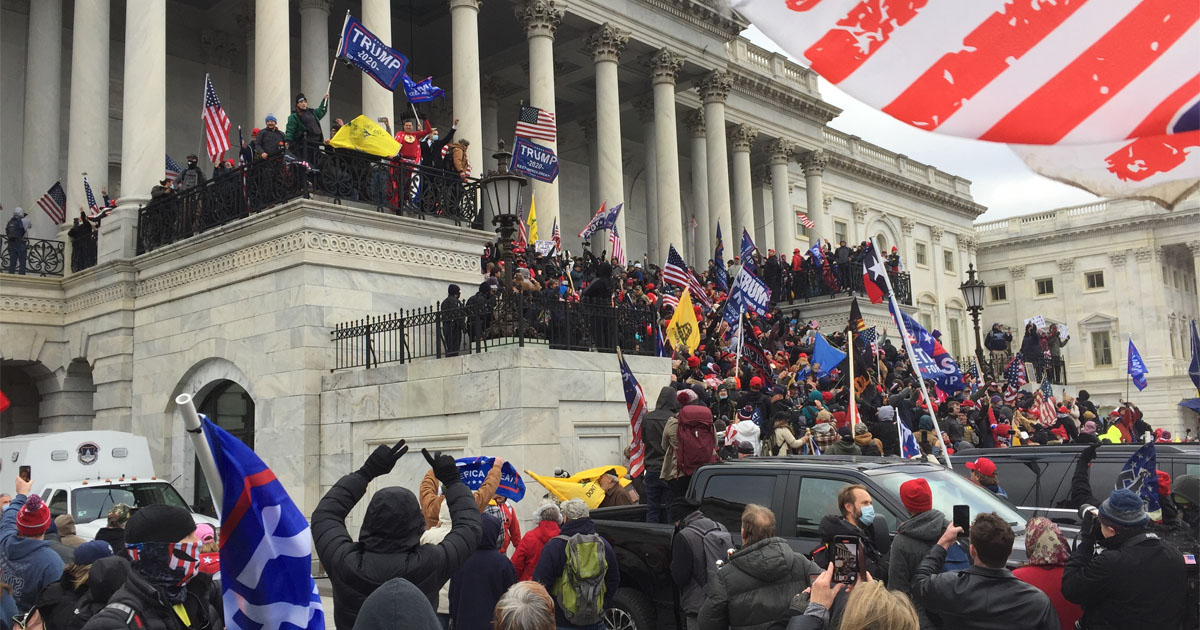 ► From The Guardian — 'January 6 was a real wake-up call': U.S. unions fight to save democracy — Traditionally focusing on presidential and congressional races, unions this year plan to focus far more than usual on state and local races – for instance, to prevent the election of secretaries of state and election commissioners who have embraced Trump's "big lie" and signaled they might overturn their state's 2024 vote results if the Democratic presidential nominee is ahead. UNITE HERE, the hotel workers' union, is known for being one of the nation's most politically active unions, and this year it has expanded its political ambitions – not just to elect worker-friendly candidates, but to help preserve America's embattled democracy.
The Stand (March 23) — WSLC's COPE Endorsing Convention will be May 21
---
THAT WASHINGTON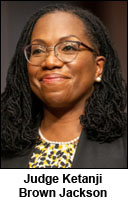 ► From the USA Today — Jackson likely confirmed in a hurry. Getting on the Supreme Court? That'll take time. — For Judge Ketanji Brown Jackson, taking her seat on the Supreme Court will be a study in hurry up and wait.   Assuming President Joe Biden's nominee to the nation's highest court is confirmed by the Senate this week, Jackson will have to sit tight for nearly three months for her spot on the bench to open up – an unusually long delay that may have implications for public perceptions of the court, her ascension to it and a number of high-profile cases.
► From the AP — Oklahoma state House approves bill to make abortion illegal — The Oklahoma House gave final legislative approval on Tuesday to a bill that would make performing an abortion a felony, punishable by up to 10 years in prison. The bill is one of several anti-abortion measures still alive in Oklahoma's Legislature this year, part of a trend of GOP-led states passing aggressive anti-abortion legislation as the conservative U.S. Supreme Court is considering ratcheting back abortion rights that have been in place for nearly 50 years.
EDITOR'S NOTE — With the 2019 passage of Resolution #31, "the Washington State Labor Council, AFL-CIO, affirms that reproductive rights are workers' rights and will defend and support efforts to obtain and maintain health care for working people covering all reproductive rights choices."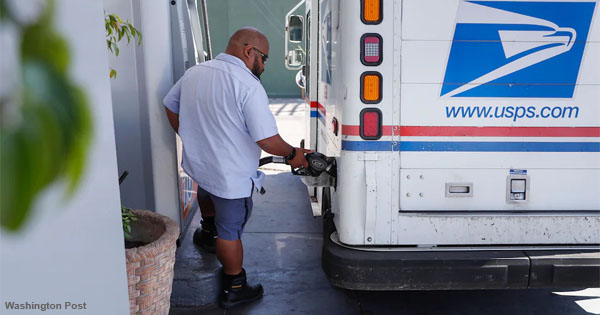 ► From the Washington Post — House Democrats tell USPS to pump the brakes on gas-guzzling truck contract — A top House Democrat told senior U.S. Postal Service officials Tuesday that the agency "needs to go back to the drawing board" on an $11.3 billion plan to replace its aging delivery vehicles with up to 148,000 gas-guzzling trucks despite directives from the Biden administration to make the federal fleet more "green" and opposition from environmental regulators.
► From Common Dreams — AOC gets official to admit USPS leaders don't care about sending truck work to anti-union state — While much of the criticism of a U.S. Postal Service deal with Oshkosh Defense for a new fleet has focused on the fact that most vehicles will be gas-guzzling versus electric, Rep. Alexandria Ocasio-Cortez (D-N.Y.) on Tuesday got a USPS official to admit the agency isn't concerned the Wisconsin-based firm plans to build the trucks in notoriously anti-union South Carolina.
► From Bloomberg — Biden administration set to extend student loan pause — The U.S. government is expected to extend a pause on student loan repayments through Aug. 31, an official familiar with the plans said.
---
NATIONAL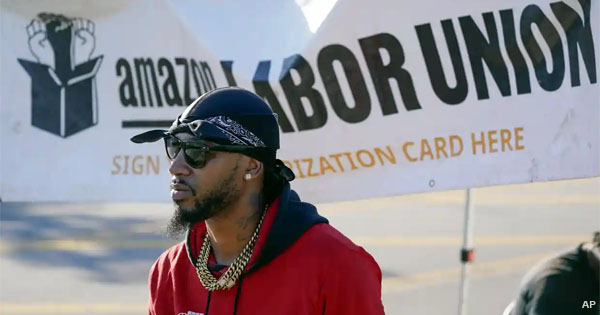 ► From The Guardian — 'The revolution is here': Chris Smalls' union win sparks a movement at other Amazon warehouses — Staff at more than 50 Amazon warehouses have contacted the organizers of last week's historic vote establishing Amazon's first-ever union, expressing interest in setting up unions of their own. "The revolution is here," said Chris Smalls, who helped coordinate the triumphant campaign at an Amazon warehouse in Staten Island, N.Y. A second Amazon warehouse is now set to vote on its own union on April 25.
EDITOR'S NOTE — Are you ready to have a real voice at work? Get more information about how you can join together with co-workers and negotiate a fair return for your hard work. Or go ahead and contact a union organizer today!
► From WBUR — Massachusetts Senate staff launch unionization push — Massachusetts Senate employees are hoping to become the second unionized state legislative staff in the country, announcing on Monday night their intent to unionize with Quincy-based IBEW Local 2222. Staffers in the Oregon legislature organized with IBEW last year.
EDITOR'S NOTE — This year, Washington's Legislature passed and Gov. Jay Inslee signed HB 2124 to create a labor relations office, a timeline for bargaining, and require interim work for legislation next year to grant collective bargaining rights to legislative staffers.
► From Deadline — SAG-AFTRA, ad industry reach tentative agreement on new $1 billion contract — SAG-AFTRA said Tuesday night that it has reached a tentative agreement for a new set of commercials contracts with the Joint Policy Committee of the advertising industry. The deal, whose terms were not disclosed, now goes to the union's national board for review and approval.
---
The Stand posts links to Washington state and national news of interest every weekday morning by 10 a.m.
Short URL: https://www.thestand.org/?p=107495
Posted by
admin
on Apr 6 2022. Filed under
DAILY LINKS
. You can follow any responses to this entry through the
RSS 2.0
. Both comments and pings are currently closed.