Teamsters ready to negotiate | Border blockade | Java with Nana
Friday, February 11, 2022
---
COVID
► LIVE from the Seattle Times — Coronavirus daily news update, Feb. 11 — The latest count of COVID-19 cases in Washington totals 1,391,026 infections (14-day average of cases per day: 10,649) and 11,194 deaths.
► From the (Longview) Daily News — Cowlitz County's COVID-19 hospitalizations remain high, steady, as state sees decline — COVID-19 hospitalizations are decreasing statewide but seem to be increasing or holding steady in Cowlitz County.
The Stand (Feb. 10) — Urge Daily News in Longview to offer living wages to staff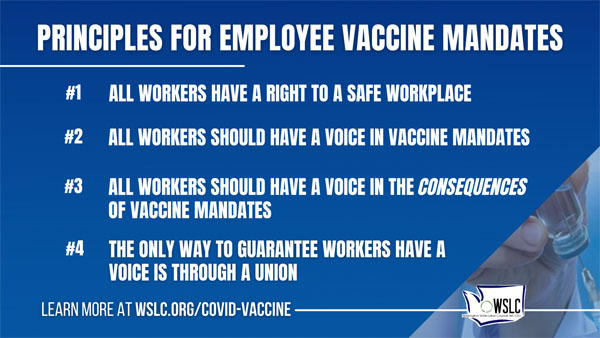 ► From The Hill — New York City to fire 3,000 unvaccinated employees on Friday — The city put a deadline of Feb. 11 for workers to get vaccinated or face termination, with Mayor Eric Adams ready to enforce the mandate.
► From Politico — California to debate mandating COVID vaccines at all workplaces — The bill would require workers to show proof of vaccination.
The Stand (Oct. 18, 2021) — WSLC updates position on vaccine mandates
---
LOCAL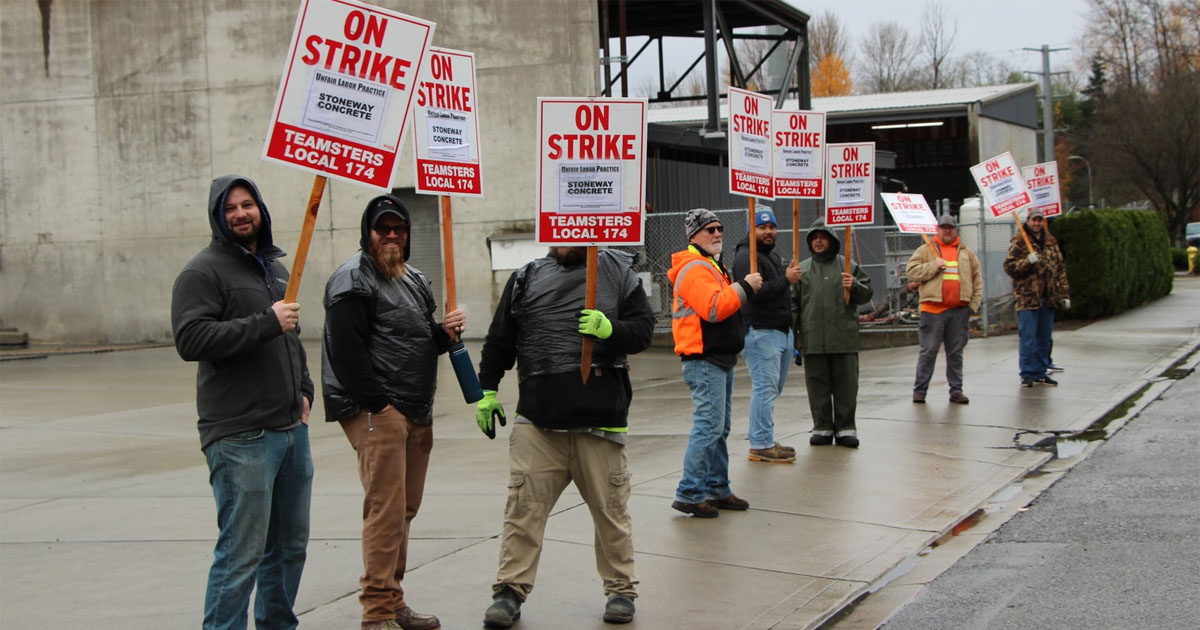 ► From KNKX — King County seeks new suppliers as concrete workers' strike lingers on — King County Executive Dow Constantine announced that he's seeking bids for new concrete suppliers for local projects. Roughly 300 concrete mixers and drivers at a handful of companies have been on strike for several months with no sign of letting up. That's endangering big projects around the region, including the county's Rapid Ride expansion, the Washington State Convention Center and the West Seattle Bridge, among others. Teamsters Local 174 welcomed Constantine's announcement and hope it will pressure concrete suppliers to return to the bargaining table. Teamsters Local 174 Secretary-Treasurer Rick Hicks said:
"These concrete suppliers have operated as a cartel for far too long, charging customers whatever prices they want while at the same time refusing to care for their workers in the most basic and fundamental ways."
► From Teamsters 174 — King County announces "Request for Qualifications" for concrete contracts; Teamsters bargaining committee shows up at companies' doorstep to negotiate
The Stand (Feb. 4) — Teamsters' concrete strike enters 3rd month with no progress
---
THIS WASHINGTON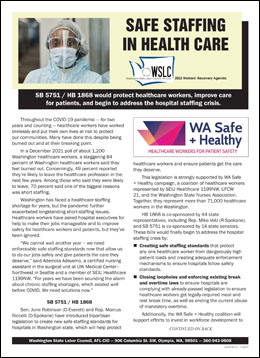 ► From the PS Business Journal — State lawmakers weigh nurse staffing bill to address shortages, burnout — State lawmakers in Olympia are considering a bill that would enact staffing ratios and other employee protections for nurses across Washington. Introduced by Rep. Marcus Riccelli (D-Spokane), House Bill 1868 limits how many patients a nurse can treat, prohibits hospitals from requiring staff to work overtime to fill gaps in shifts and introduces penalties for hospitals that fail to meet the guidelines. If passed, hospitals would have two years to prepare for the changes. After that, they face fines for each violation. The bill has already made it through two House committees and must get through a third — the Rules Committee — before heading to the floor for a vote.
UPDATED TODAY at The Stand — Where pro-worker bills stand in Olympia
PREVIOUSLY at The Stand:
Video: Why Washington needs safe staffing standards (Jan. 19)
Lawmakers introduce bipartisan healthcare safe staffing bills (Jan. 11)
Nurses to WA State Legislature: Address hospital staffing crisis (Dec. 14, 2021)
ALSO see the WSLC one-pager on this safe staffing bill.
► From the WA State Wire — Inslee's natural gas bills will increase energy costs, eliminate family-wage jobs (by Neil Hartman) — Our five construction trades unions, representing thousands of hardworking women and men across the state, oppose the Governor's misguided bills on building energy use, HB 1767 and HB 1770. They will increase energy costs for homes and businesses, eliminate family-wage jobs, restrict energy choice, and put electric reliability at risk.
---
THAT WASHINGTON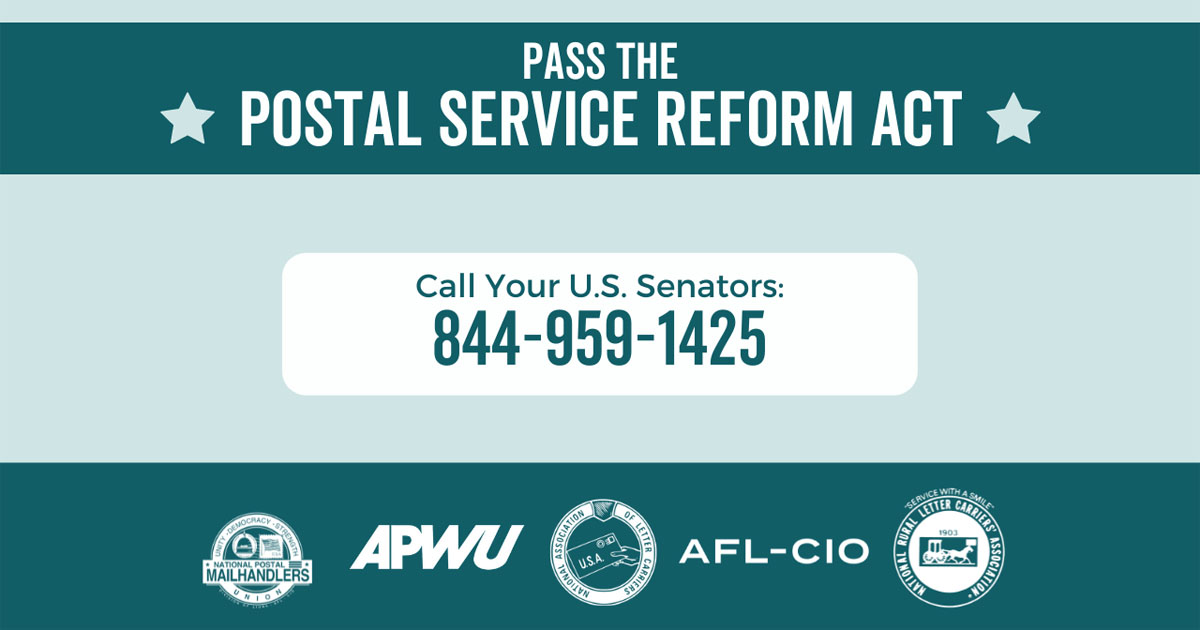 ► From the (Everett) Herald — Congress' reforms for Post Office finally in the mail (by Timothy O'Brien) — The Postal Service Reform Act will end a budget oddity that had hamstrung the service for more than a decade (pre-funding future employee benefits). It also rationalizes how the post office handles its employees' health benefits, mandates greater transparency and oversight around its bookkeeping, and opens the door to modernization and innovation.
TODAY at The Stand — Tell our U.S. senators to support Postal Service Reform Act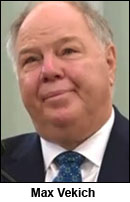 ► From the Bloomberg — U.S. shipping panel power balance flips as Biden pick confirmed — President Biden's pick to join the Federal Maritime Commission won Senate confirmation after months of delay, shifting the balance to a Democratic majority on a panel that regulates U.S. international ocean transportation. Max Vekich, a former longshoreman who served in the House of Representatives in Washington state, will become the fifth member of the independent panel, succeeding Republican Michael Khouri, whose five-year term formally expired in June. The Senate voted 51-43 to confirm him Thursday. Vekich has decades of experience on the docks and his voice "will be an important one in addressing supply chain issues at our busiest seaports," said Sen. Maria Cantwell (D-Wash.)
TODAY at The Stand — Senate confirms ILWU's Vekich on Federal Maritime Commission
► From Roll Call — Staffer unions could force some lawmakers to walk the walk or face hypocrisy talk — For the staffers on Capitol Hill who have been organizing for over a year now, launching the Congressional Workers Union last week was the first public step toward better working conditions. But for some lawmakers, the union push is yet another politically sensitive issue threatening to trip them up — particularly Democrats facing uphill election fights this fall.
► From HuffPost — Sen. Alex Padilla calls out GOP colleagues for racist treatment of Biden's court picks — "It's not lost on me that nominees of color have been treated differently," the California senator said in a testy Judiciary Committee hearing.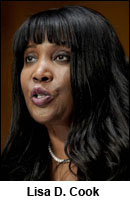 ► From the Washington Post — Republicans keep attacking a highly qualified Black female Fed nominee (editorial) — Economist Lisa D. Cook's extensive experience — in academia and in crisis situations — is why President Biden nominated her to be on the Federal Reserve Board. And it's why many prominent economists, including former Fed chairman Ben Bernanke (appointed by President George W. Bush), strongly support her. Yet Republicans keep attacking her. Sen. Kevin Cramer (R-N.D.) called her "fundamentally not qualified," and Fox News host Tucker Carlson went as far as to judge her "economically illiterate" and "unqualified to teach junior college econ 101." It's not unusual to see Republicans go after one of Biden's nominees, but the level of vitriol directed at Cook is noteworthy. Did we mention that Cook would be the first Black woman ever on the Fed's board?
► From the Washington Post — Some Trump records taken to Mar-a-Lago clearly marked as classified, including documents at 'top secret' level — The existence of documents officially labeled as classified in the trove — which has not previously been reported — raises new questions about why the materials were taken out of the White House.
---
NATIONAL
► From the Guardian — 'This is a national movement': Union drives surge at U.S. Starbucks stores — More than 70 stores in at least 20 states have now filed for union elections since union wins in Buffalo, N.Y., representing more than 1,300 workers at Starbucks, which previously had no union representation among its corporate-run locations in the U.S. "We are just looking to have our voices heard at a company that we really put everything into," said Hannah McCown, a Starbucks barista in Overland, Kansas, whose store has recently filed to hold a union election. "We are the backbone of this company and while we do believe this is a great company to work for, we do believe things could be done better."
EDITOR'S NOTE — Want your voice heard at work? Get more information about how you can join together with co-workers and negotiate a fair return for your hard work. Or go ahead and contact a union organizer today!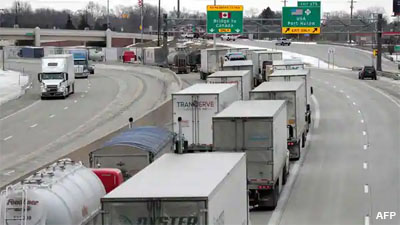 ► From the NY Times — Canadian trucker protests snarl an already hobbled auto industry — After two years of the pandemic, semiconductor shortages and supply chain chaos, it seemed as if nothing else could go wrong for the auto industry and the millions of people it employs. But then came thousands of truckers who, angry about vaccine mandates, have been blocking major border crossings between Canada and the United States. With Canadian officials baffled about what to do, the main routes that handle the steel, aluminum and other parts that keep car factories running on both sides of the border were essentially shut down Wednesday and Thursday.
► From the Teamsters — Teamsters denounce 'Freedom Convoy' blockade at Canadian border — Teamsters General President Jim Hoffa:
"The Teamsters Union denounces the ongoing Freedom Convoy protest at the Canadian border that continues to hurt workers and negatively impact our economy. The livelihood of working Americans and Canadians in the automotive, agricultural, and manufacturing sectors is threatened by this blockade. Our economy is growing under the Biden Administration, and this disruption in international trade threatens to derail the gains we have made. Our members are some of the hardest workers in the country and are being prevented from doing their jobs. The Teamsters call on the organizers of this action to end this protest and instead, engage in meaningful political discourse with the Canadian government to find a solution."
► From Teamsters Canada — The real enemy of truckers is COVID-19
► From The Hill — Business groups urge Canada, US to resolve border blockade
► From the AP — Conservative figures cheer on Canadian trucker protest
► From Vox — The Canadian trucker convoy is an unpopular uprising — The "freedom convoy" that has besieged Ottawa isn't a people's revolt. It's a fringe movement protesting its defeat.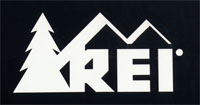 ► From Jacobin — REI wants you to know they are busting a union on Indigenous land — REI's anti-union website launched in response to a unionization effort at its SoHo location in Manhattan features a podcast conversation between CEO Eric Artz and an HR executive that begins:
"Hi, REI. My name is Wilma Wallace, and I serve as your chief diversity and social impact officer. I use she/her pronouns and am speaking to you today from the traditional lands of the Ohlone people."
Given that the intra-management conversation is an effort to dissuade workers from unionizing, the use of social justice language is absurd. These are two executives fighting their workers, so perhaps they could leave out the privilege-checking about which peoples' stolen land they are on.
---
HAVE A NICE WEEKEND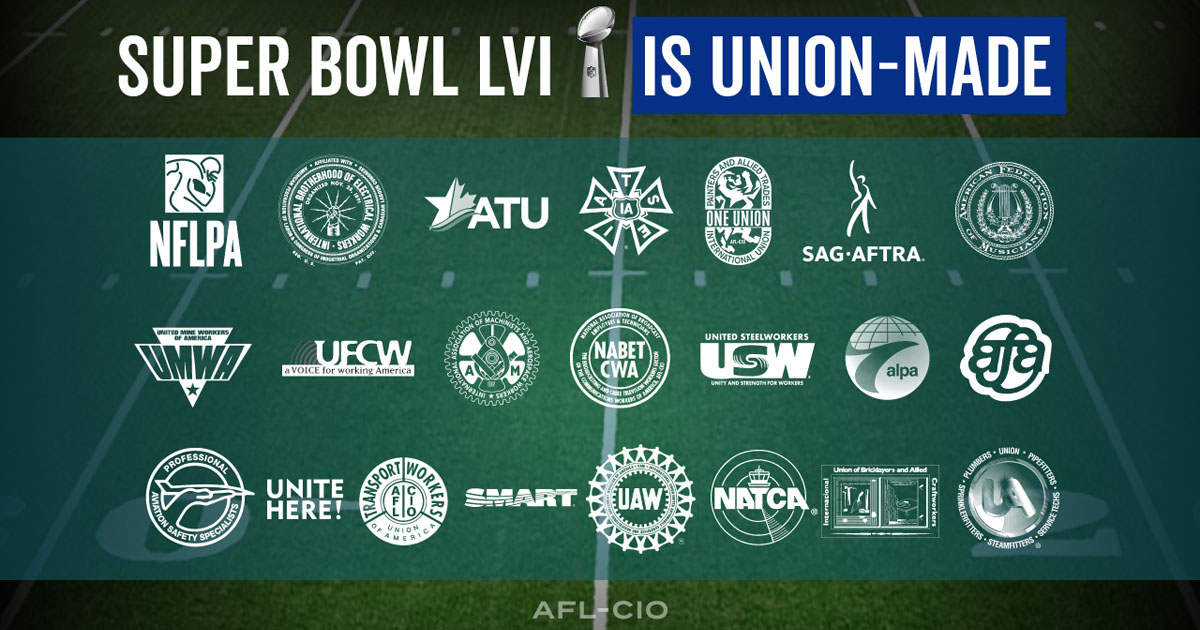 ---
T.G.I.F.
► Point of personal privilege: Today is the 82nd birthday of the mother of The Entire Staff of The Stand! In a couple of weeks, we'll get to celebrate with her in person in Lancaster, PA. But until then, we are sharing this 1964 Grammy Award-winning hit by legendary New Orleans trumpeter Al Hirt. When TESOTS was about 4 or 5 years old, our mom would put his Honey in the Horn album on and we'd go crazy for this song "Java" — bouncing-around-the-room crazy. Today we listen to it and, besides being a real earworm, we wonder what the fuss was all about. Anyway, Happy Birthday, Nana! This one goes out to you.
---
The Stand posts links to Washington state and national news of interest every weekday morning by 10 a.m.
WASHINGTON IS A UNION STATE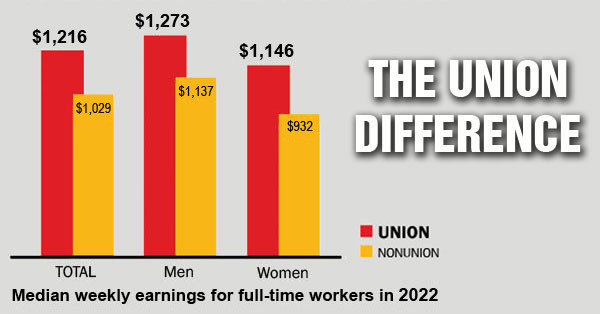 CHECK OUT THE UNION DIFFERENCE in Washington state: higher wages, affordable health and dental care, job and retirement security.
FIND OUT HOW TO JOIN TOGETHER with your co-workers to negotiate for better working conditions and respect on the job. Or go ahead and contact a union organizer today!